Technology
City Comes Out Against Pay-For-Public-Parking App Haystack (Again)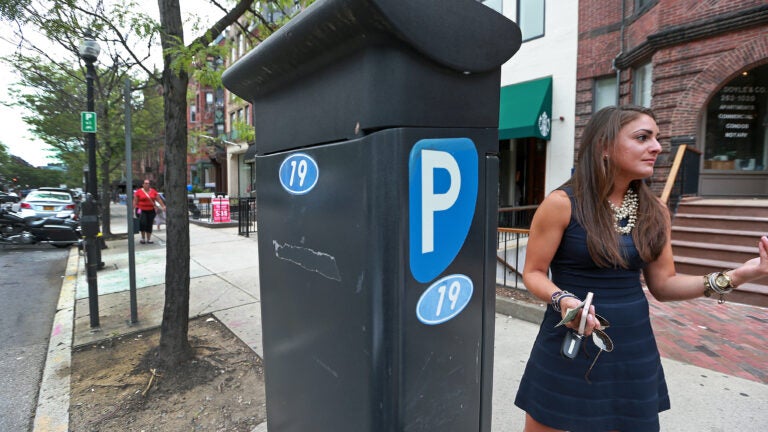 The City of Boston issued a statement this afternoon coming down hard against efforts by parking app Haystack to launch in the city.
Haystack allows users who are parked in public spaces to put their space out to bid. When a new user parks in the space, they collect payment, with Haystack taking a cut. Haystack says the service amounts to users communicating information about parking via an app, but functionally speaking it allows for the sale of access to public property. (More on that idea here.)
The city had originally expressed concerns with the app's plans to come to Boston, saying the service would inflate the price of parking and create a disadvantage in finding parking for those who do not use the app. But it engaged the company in conversations last week before striking a more conciliatory tone, suggesting the city was willing to see if there were ways to work together.
The city's statement today seems to put that notion on ice. It reads, in part:
"At this time, we are not engaged with Haystack in any discussions around a partnership. City representatives have met with Haystack to explore their service, and at this point, we remain concerned that their app, and apps like it, artificially inflate the cost of parking, and allow individuals to profit from public space. We are exploring our options to protect the residents and consumers of Boston.''
In a separate statement, Mayor Martin Walsh said:
"(The Boston Transportation Department), the entity with exclusive statutory authority to regulate the flow of traffic and manage parking in the City of Boston, ensures fair and equal access to public resources. As such, BTD will continue to evaluate any and all systems that may infringe upon the public's right to equal access and/or those that may artificially inflate the cost of spaces on Boston roadways and in municipal off-street parking lots, and BTD will take appropriate measures to prohibit any such app that is determined to do so.''
Haystack is holding a launch event this evening at the Liberty Hotel and is expected to begin services in Boston on Thursday. The app was originally launched in Baltimore in late May by Eric Meyer, who came up with the idea after his car was booted for illegal parking.
I have reached out to Haystack and was told Meyer would address the city's statements at the launch event. I'm scheduled to speak with Meyer tonight.