Technology
Uber Says Boston Boat Service a Success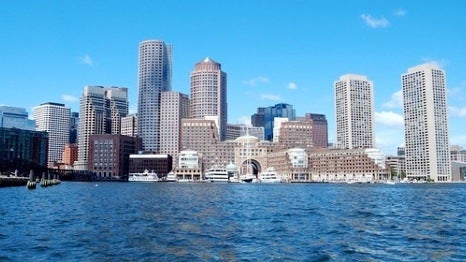 The embattled yet popular app Uber announced last month that it would launch an UberBOAT service to ferry customers between various Boston wharves, in a partnership with Boston Harbor Cruises. The experiment lasted for 12 days between June 4 and 15.
Now, a month later, Uber says everyone loved it. Surprise!
The company posted several statistics on its blog, listing the results of its brief foray into water travel.
Demand for the service was seven times higher than the number of boats that Uber had employed in the Harbor, the company says.
The service may have merited its popularity. The average boat trip was about 20 percent faster than an equivalent trek overland on public transportation. That figure, to note, does not seem to include the time it took for the boat to arrive, which may have been considerable given the high demand for the service.
Most of those trips occurred between the Seaport District and Downtown Boston. Uber also notes a considerable number of trips originating from East Boston.
About 17.5 percent of rides were made along a regular commute route that patrons would have taken using a normal Uber.
Most UberBOAT rides carried more than two people—a trend that Uber interprets as its patrons being "down to party.''
In the blog post, Uber hints the service might be seen again based on its success. "Stay tuned for more updates on UberBOAT…I suspect we haven't heard the last of it,'' the post says.