Technology
Yahoo and Live Nation Seek to Bring Concerts to Couch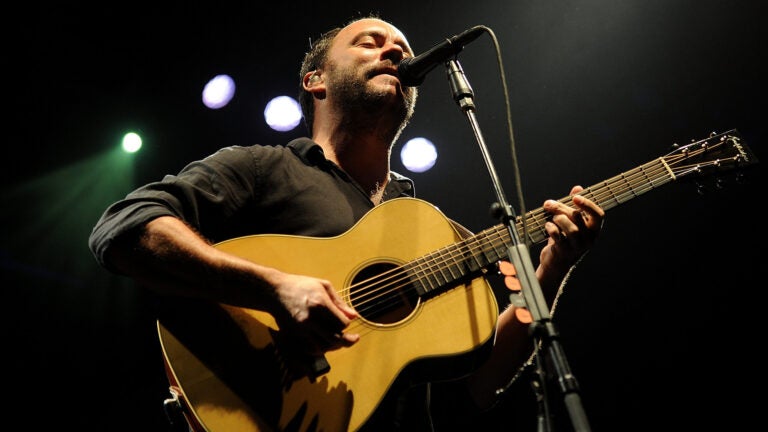 The Jacksonville Veterans Memorial Arena in Jacksonville, Florida, where the Dave Matthews Band is playing Tuesday night, can hold up to 15,000 people. But as Yahoo and Live Nation see it, the potential audience is limitless.
Tuesday's show is the first in an ambitious partnership to supply free live video streams of a different concert each day for an entire year; more shows are planned by Kiss, Justin Timberlake, Usher and the Neighbourhood.
If successful, the program will help establish Screen, Yahoo's video site and competitor to YouTube. And for Live Nation, the world's biggest concert promoter, and the rest of the music industry, it could create a franchise for online concerts, which have long been promoted as the next big thing, but, despite many attempts, have never quite caught on with consumers.
"There hasn't been one location where fans can go to see a diverse group of artists with really high-quality production,'' said Russell Wallach, a senior executive at Live Nation. "That's where we saw our opportunity with Yahoo.''
Yahoo and Live Nation want to cultivate a regular audience for concerts online by establishing a familiar destination and promoting it heavily. Their program promises to stream a concert for each of the next 365 days, including every major holiday. Live Nation will book each show and manage the camera crews; advertising will support the cost of producing the streams, and Kellogg has signed up as the first sponsor.
Music streaming itself has taken center stage in the recording industry. Online listening platforms like Spotify, Pandora and iHeartRadio are growing rapidly while CD and download sales are in sharp decline. Yet while some major festivals like Coachella and Bonnaroo have been able to draw sizable audiences online — music and technology executives say the most successful events get a few million viewers — most concerts, even by major performers, struggle to attract even modest numbers of people.
"If you think you can get millions of people to watch online just because you're a big-name artist, you're probably going to be disappointed,'' said Brad Hunstable, the chief executive of Ustream, which has hosted concerts by acts like Bon Jovi and the Zac Brown Band.
One reason for that difficulty, according to executives and talent agents, is that despite the popularity of online videos, most music fans have simply not gotten into the habit of watching concerts online. By the bite-size standards of viral video, concerts are extremely long; Deborah Curtis, the vice president of entertainment and sports marketing at American Express, said that the average viewer of its concert series, Unstaged, watches for about 20 minutes.
And then there is the ambience of a concert venue — the immersive sounds, the aromas, the beach ball bobbing overhead — that can't be replicated at home.
"I could never imagine myself sitting at home and watching a concert on a laptop,'' said Evan Lowenstein, a former performer with the duo Evan and Jaron, whose company, StageIt, competes with a slightly different streaming model by charging for access to private performances whose only audience is online. "What that does from a psychological perspective,'' he added, "is make me feel like I want to be there.''
Live streaming dates at least to the late 1990s, when entrepreneurs from the concert locations Knitting Factory and Irving Plaza in New York formed the Digital Club Network, broadcasting shows in a format that by today's standards was choppy and primitive. Since then the technology has improved immensely, and significant investment has gone into streaming occasional concerts. American Express' Unstaged series, for example, has streamed 14 concerts since 2010, hiring major directors like Terry Gilliam and Spike Lee to film the events.
The terms of Live Nation's deal with Yahoo were not announced. Kathy Savitt, Yahoo's chief marketing officer, said that in addition to Kellogg, three other sponsors have been signed and would be announced later. The shows can be watched through a Live Nation channel on Screen, which is accessible on the web as well as through apps on mobile devices, and via set-top television boxes like Roku and Apple TV.
The promise that these concert streams hold for artists, Wallach and other music executives said, is enormous promotion and new kinds of social interaction with fans. They can build demand for future concert dates, or reach fans in places that a tour does not go. In addition to the live streams, a selection of songs from the shows will be available for watching up to 90 days, Savitt said, extending the possibility that a performance could catch on as a viral video.
Artists have been announced for the first 30 days of concerts, with a wide range of talent — they include not only major acts like John Legend, the Fray and Timberlake but many niche artists as well, like the Mexican-American singer Lila Downs and the alternative rock band the Gaslight Anthem.
Talent agents said they welcomed the program, and particularly the promotional power of Yahoo, which says it has 800 million users around the world. But several expressed doubts that Yahoo and Live Nation would be able to succeed in drawing large numbers of viewers to concert streams where so many others have failed.
"The demand just isn't there,'' said one prominent agent, who spoke anonymously to preserve relations with Live Nation and others.
As Yahoo and Live Nation see it, the way to build an audience is to put on a good show, and then another and another, until people get used to it.
"Our hope,'' Savitt said, "is that you will go to hear your favorites, and discover some new band and say, 'This is becoming my daily habit.'''