Technology
Aereo Files for Bankruptcy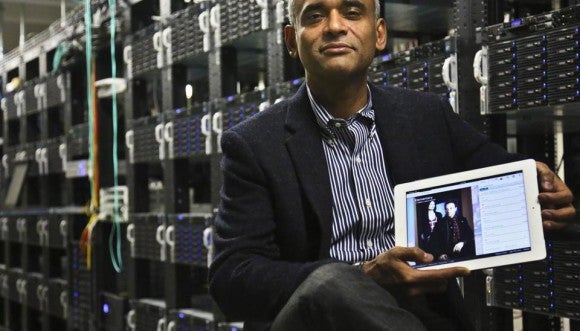 Aereo, the streaming TV service that the Supreme Court effectively shut down in June, has filed for Chapter 11 bankruptcy.
Chet Kanojia, the founder of the service, announced the filing on the company's website.
Aereo is based in New York but—until very recently—kept most of its staff in Boston. It closed the Boston office earlier this month. Though a spokesperson said that action was undertaken to "preserve the company,'' it was widely seen as a sign as the end of Aereo's efforts to keep its service afloat. In his note today, Kanojia spoke with a tone of finality about the service:
We have traveled a long and challenging road. We stayed true to our mission and we believe that we have played a significant part in pushing the conversation forward, helping force positive change in the industry for consumers.

We feel incredibly lucky to have had the opportunity to build something as meaningful and special as Aereo. With so many shifts and advances in technology, there has never been a more perfect time to take risks, challenge the status quo and build something special.

Thank you for all of your support. Your emails, tweets, Facebook posts and letters have meant the world to us. We are incredibly grateful to have gone on this journey together.
Aereo was founded in 2012 and raised around $100 million in venture capital. It worked by giving its users digital access to an antenna, stored remotely, that caught over-the-air signals from broadcasters. The Supreme Court ruled that this violated copyright law, forcing Aereo to halt its services shortly thereafter. In the following months, the company sought a license to pay to retransmit TV broadcasts, but ran into challenges. Aereo eventually hit a final roadblock in October, prompting the decision to close the Boston office.