Technology
Uber to Hand Over Trip Data to Boston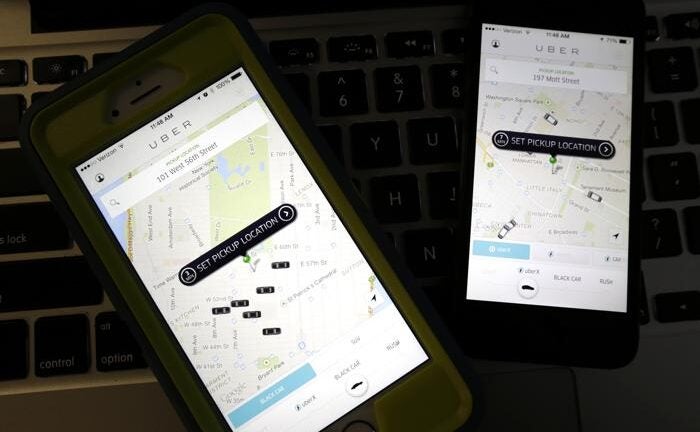 The City of Boston is going to get a look under the hood at Uber's local operations, as the ride-hailing company announced Thursday morning that it will share trip data with the city.
The data will be anonymized and won't include users' or drivers' personal information, the company said. The info to be passed along to the city will include the general area in which trips began (as defined by ZIP code tabulation area), the general area they ended, the distance traveled, trip duration, and the time and date of trips.
"Today, Boston joins Uber in a first-of-its-kind partnership to help expand the city's capability to solve problems by leveraging data provided by Uber. The data will provide new insights to help manage urban growth, relieve traffic congestion, expand public transportation, and reduce greenhouse gas emissions,'' Uber said in a blog post.
Boston City Councilors had said at a December hearing they wanted to see data from Uber and other ride-hailing services (such as Lyft) when they discussed possible regulations for the industry. Councilors said the goal of gaining those numbers would be to figure out how to best regulate the services, but Uber's announcement focuses on ways city and transit planning can benefit from the information.
"This will help us reach our transportation goals, improve the quality of our neighborhoods and allow us to think smarter, finding more innovative and creative solutions to some of our most pressing challenges,'' Mayor Marty Walsh said in a statement included in the Uber blog post.
Uber suggested the data could help officials figure out which areas are underserved by public transit and better understand traffic patterns.
The company said it is willing to offer this sort of data to other cities—which contrasts a bit with the company's recent positions in New York City and California, where it has faced pressure to share information with the city's Taxi and Limousine Commission and the state's Public Utilities Commission respectively.
The policy unveiled Tuesday, which Boston is pioneering, puts the data sharing discussion on the company's terms. Uber's North America policy head told The Wall Street Journal: "We intend to make this a national standard policy that we are going to offer any U.S. city that's an Uber city that's interested in access to similar data.''
Uber will provide the city with a first set of data in two weeks, and then provide a quarterly report going forward, city spokesperson Bonnie McGilpin confirmed.
New statewide regulations requiring companies like Uber and Lyft to run background checks on drivers, and for drivers to hold personal auto insurance, are expected to go into effect soon. Uber has welcomed the rules, which were pitched by former Governor Deval Patrick in the final month of his term.