Technology
Now You Can Pay for Parking on Your Phone in Part of Boston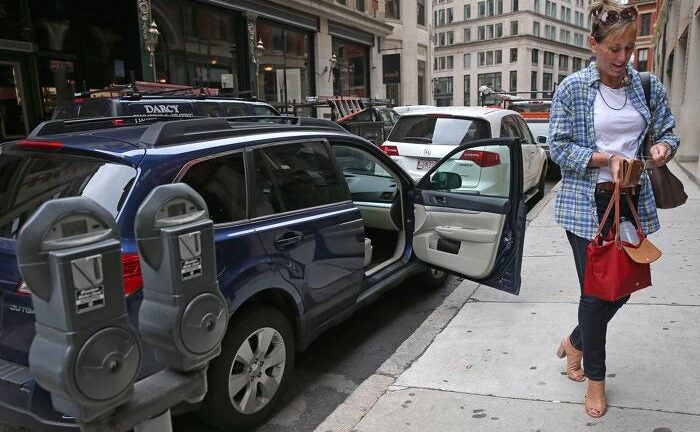 Boston drivers short on quarters will now have the option to pay for parking using a mobile app in certain parts of the city. City Hall unveiled its ParkBoston app, available for iOS and Android users, Wednesday morning.
Parking meters in a pilot area of the city—around the Public Garden and in the Back Bay (see the full map below)—will be marked with sign showing that drivers can use the app to pay for parking there. The rest of the city's metered spots "will be phased in over the coming months following this week's launch,'' according to a press release.
Users create profiles on ParkBoston, and they can store a credit or debit card number for repeated use. When they find a parking spot, users will be asked to input their license plate number, a number marked on the ParkBoston signs specific to the parking spot in question, and the amount of time they want to stay in the spot. The app will send a notification to users when the space is about to expire, asking if they want to extend the parking time. Parking time limits (two hours in most places) will remain in place, and the app will not let users extend their time beyond that limit, according to city spokesperson Melina Schuler.
The time indicator on a parking meter will not change when a user pays for a spot digitally—it will still say the meter is expired. But the city says meter maids will be able to see whether the spot is paid for on their handheld devices.
There will be a 15 cent convenience fee added to each mobile transaction, according to the city. The app was developed in partnership with PassportParking, Inc. out of North Carolina. The 15 cent fee will go to PassportParking, according to Schuler.
Boston has been talking about releasing this sort of app for a while. It was beaten to the punch by Somerville, which unveiled a similar system in November.
Boston recently extended its deal with TicketZen, a service that lets people pay for parking tickets through their phones. Last year, the city banished an app called Haystack that let people put vacant public parking spaces up to auction, but it seems receptive to other sorts of private parking tech initiatives.