Technology
The rise of Uber in Boston, by the numbers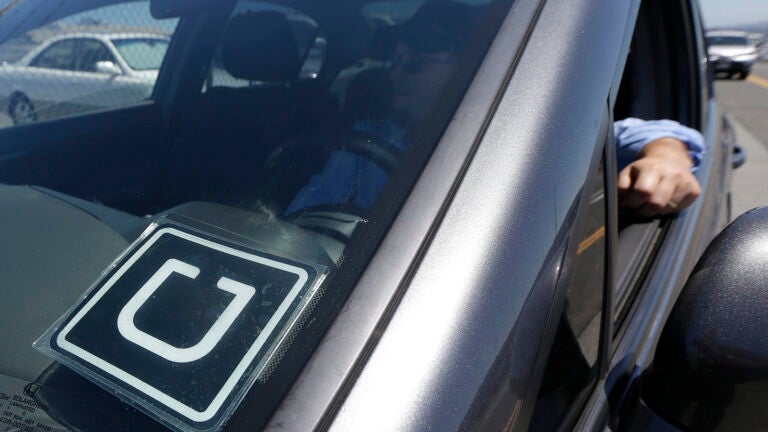 Twenty-eight million.
That's the number of rides Uber says it has given in Massachusetts since it arrived in the state four years ago.
In an online post Monday, the ride-hailing company commemorated the four-year anniversary of its Boston presence with some of its proudest numbers. Since 2011, Uber said more than 1.75 million riders have taken 28 million trips in Massachusetts — a state with a population of roughly 6.75 million people.
The Boston Globerecently reported Uber serviced 2 million rides in Massachusetts in September alone.
Altogether, the last four years of rides in the state added up to 115 million miles — the equivalent of nearly 500 trips to the moon — the company said.
As for Uber's late-night service:
Each Friday and Saturday between 10PM and 4AM, Uber facilitates nearly 70,000 trips in Boston. In fact, when the T closes on weekend nights, Uber requests more than double near popular stops like Park Street.
Uber trips in Mission Hill, Mattapan, Roxbury, and Dorchester — areas traditionally underserved by taxis, according to past reports — have increased 250 percent since 2014, according to the company. Since 2011, nearly 3 million Uber trips were completed within those neighborhoods, the company said.
In August 2014, Uber cited a report by consulting firm NelsonNygaard that found 29 to 35 percent of riders in South Dorchester, Mattapan, and Roslindale were unable to get rides from a taxi within 20 minutes of their request. The company juxtaposed those numbers with their own UberX data that 99 percent of riders in those neighborhoods got rides within 20 minutes.
Uber's forthcomingness with these numbers comes as local legislators — and taxi industry representatives — push for tighter regulations on ride-hailing companies.
In April, Gov. Charlie Baker proposed a bill requiring companies to obtain a commercial license and pay a tax to the state. The bill would also mandate criminal background checks — one by the company and another by Massachusetts regulators — for drivers.
Boston-area legislators introduced an even tougher bill in July. Their proposal would require ride-hailing companies to purchase "expensive commercial insurance, register their cars as livery vehicles, and participate in more stringent background checks that would involve taking fingerprints,'' according to the Globe.
According to the business expense management firm Certify, use of ride-hailing services in Boston, like Uber and Lyft, surpassed both rental cars and taxis in the third quarter of 2015. From July to September, client ride data showed that 45 percent of hired rides in Boston went to ride-hailing companies, compared to 32 percent for taxis and 23 percent for rental cars.