Technology
Fantasy sports regulations would protect casual players from 'sharks'
And they might also protect the industry from itself, an expert says.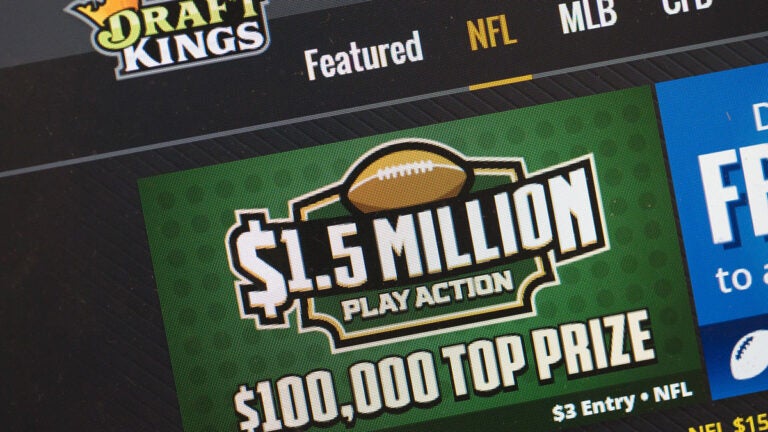 Some of Massachusetts Attorney General Maura Healey's proposed rules for daily fantasy sports sites are meant to protect casual players from being gobbled up by a small, elite class of experienced gamblers.
While Healey described the regulations as a consumer protection measure, they could also benefit the industry from a business perspective, said Daniel Wallach, a sports and gaming attorney with Florida firm Becker & Poliakoff.
At issue is what consulting firm McKinsey & Company described as a "sharks'' and "minnows'' structure in a recent study. The analysis found that 1.3 percent of users won 91 percent of fantasy player profits during last baseball season.
"A 1 percent-90 percent dynamic will only last so long before players get turned off,'' Wallach said. "That dynamic represents the greatest business risk to the long-term viability of the industry.''
Healey's regulations would require daily fantasy sports companies to offer Massachusetts residents beginner-only games (which Boston-based DraftKings already offers), and other games that exclude highly experienced players. In addition, the companies would be required to visibly mark accounts held by the experienced players, so that casual players know who they're up against.
"There's a small set of professional players who have figured out advanced ways to win a majority of the games,'' Healey said in a press conference Thursday. "There needs to be more disclosure about how these contests work and about who people are playing against.''
Wallach agreed that the rules could protect consumers. But it might be that what's good for the goose is good for the gander, he said.
''The realities of the games will line up much more closely with the advertising and promotion of these contests,'' he said.
Federal investigations and state-by-state shutdowns, such as the effort to ban daily fantasy sports in New York, are probably the most immediate threats to the sites. But the dominance of professionalized players poses a more fundamental problem long-term, because a large subset of casual players who do not win money may get burnt out, the McKinsey study said.
As one possible solution, the study recommended something like Healey's call for some games to exclude professional players.
"Sharp players could be restricted from playing with more casual players,'' it said.
However, the companies may not want to rock the boat too hard for their top-level players. The 1.3 percent who won most of the prizes in the McKinsey analysis also accounted for 40 percent of entry fees, which is where DraftKings and New York-based FanDuel make their money. In a September article, Bloomberg wrote: "FanDuel and DraftKings have to keep the sharks happy. The top players, after all, will always be their biggest customers.''
DraftKings and FanDuel, the two market leaders, each declined to say how they feel about the specific rules regarding experienced players. The companies released statements Thursday saying they were supportive of Healey's overall approach, which contrasts with New York's move to outright bar the contests. But DraftKings said it had "some concerns'' about the rules, and FanDuel said it would submit input during a 60-day public comment period before they take effect. Neither company has specified any concerns with Healey's regulations.
On Reddit's forum for daily fantasy players, users had mixed views about requiring games that exclude experienced users.
"I like this idea as a way to prevent sharks from eating fish too quickly,'' one Reddit user wrote.
"It's always bugged me when people whine about sharks,'' wrote another. "If I'm relatively new to [daily fantasy sports] doesn't it seem silly/unfair for me to expect to regularly beat people who have [been] doing this for years, built their bankrolls, created their own algorithms, etc?''
Notable departures from ESPN:
[bdc-gallery id="121169″]