Technology
Data issue causes problems for T tracking apps Monday
Many riders were unable to see bus arrival times on smartphone apps.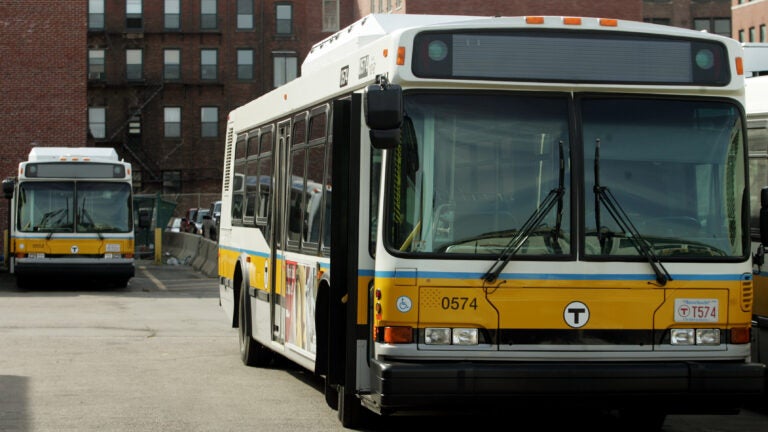 Several Boston bus routes were a little more difficult to predict Monday morning, as a tech issue prevented T tracking apps from saying when buses would arrive.
The Massachusetts Bay Transportation Authority sends out data about bus and train whereabouts, which in turn is used to power various third-party smartphone and web applications. The apps let commuters know the location of their ride so that they can plan accordingly.
But a data problem Monday interfered with the apps' ability to predict arrival times for many bus routes, the T tweeted shortly after 8 a.m.
[fragment number=0]
The issue affected slightly more than half of the the 119 MBTA bus routes across Greater Boston, spokesman Joe Pesaturo said.
"Due to an error when transferring data from the scheduling system into the bus tracking system, buses from some of garages were not transmitting tracking data,'' Pesaturo said in an email.
In the absence of the tracking data, commuters were forced to go back to the digital stone age and rely on the T's static bus schedules to predict arrival times. Buses are operating on a Saturday schedule for Martin Luther King Jr. Day.
Pesaturo said the problem was expected to be solved by 1 p.m. Monday, and that some bus routes were already back online around 12:15 p.m.
"The MBTA apologizes for the inconvenience while we work to correct this matter,'' he said.
Many commuters had the day off due to the holiday.
Related gallery: The T's busiest stations
[bdc-gallery id="119109″]