Technology
Gift guide for the techie in your life
The tech nerd. We all know one. They wait in lines, camp out in front of stores, and set alarms to be the first to score the next best thing. Here are nine shiny objects for the gadget junkie in your life.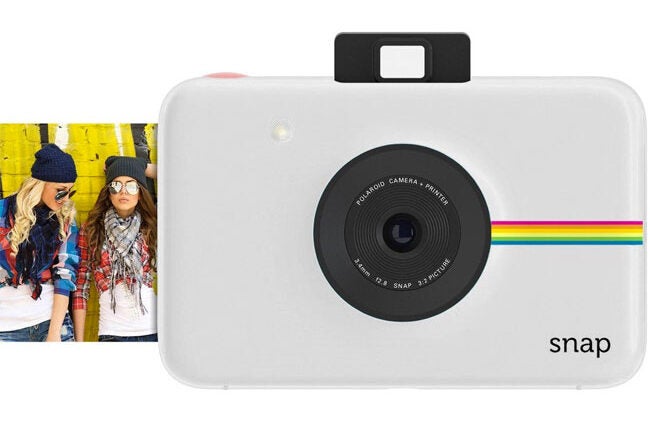 Polaroid Snap Camera and Printer Snap and print your photos from this "shirt pocket-sized'' device.
Amazon Echo Tell Alexa to play your favorite tunes, and then ask her important life advice.
iPhone 6 Battery Charging CaseThere's nothing a techie hates more than a dead phone. Avoid that problem entirely with this sleek case.
Ricoh 360-Degree Camera Capture full 360-degree HD video with this portable gadget. Yes, that was geek speak.
Nest Security Camera This Amazon best-seller is the perfect tool for the techie homeowner.
Mojio Car Tracking System From vehicle security to GPS to maintenance and diagnostics, this device seriously does it all without requiring you to look at your phone while driving.
AnyGlove Touch Tonic It can get frustrating trying to operate your devices with gloves on during the cold months. Apply this solution to any surface to instantly turn it touchscreen-friendly.
12-Pack Mini Cable Drop Divide and conquer your nightstand and office with these mini organizers to keep your cords in order.
Bang & Olufsen Headphones Yes, they're pricey. But they have Bang & Olufsen sound quality. And a high coolness factor.
This article was not written by Boston.com editorial writers or advertising teams. Boston.com will receive payment if a purchase is made through the article.
All images courtesy of Amazon.com.