Technology
Tired of doing laundry? There's app-solutely a solution.
SudShare matches people with laundry and people who will do the laundry, for a dollar or two a pound.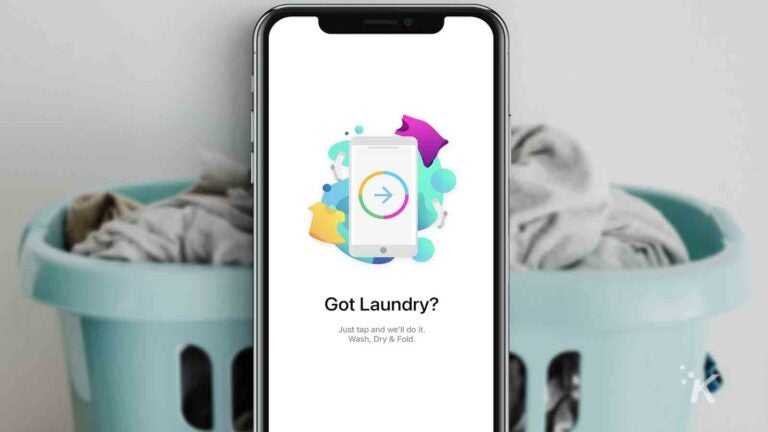 Lindsay Hirschfeld was really tired of trekking to the laundry room in her apartment complex with piles of clothes to wash.
Not only was it a time-consuming and unwieldy chore, but the machines were small, and with a cost of $2.25 for a load, it could add up quickly. Then, factor in the wait time. With only a couple of machines for the whole building, the process was long and burdensome for the single mom of a 2-year-old.
So one day last fall, Hirschfeld turned to Google to see if there were any laundry services close to her Haverhill home.
She found SudShare, a company that the CEO says is "making outsourcing laundry the norm," and it was a game-changer, Hirschfeld said.
SudShare is the first and only national laundry service, according to the company.
From an app, and for a dollar a pound, customers are matched with a "sudster" in their area who comes to their home and collects their bags of laundry left out in a designated spot. The sudster returns the laundry the next day washed, dried, and folded. For $2 a pound, a customer can get same-day service. (A phone line is available for the less-tech-savvy customers too.)
Launched in 2018 in Baltimore, the company says it's now in over 500 cities nationwide and has more than 150,000 customers. About 5,000 new "sudsters" join each month. According to the company, sudsters delivered more than 5 million stacks of laundry last year, and the top sudsters earn more than $5,000 a month.
For Maureen Brake, a sudster in Haverhill, the option to work from home on her own schedule was appealing — and, unlike many others, Brake truly loves doing laundry.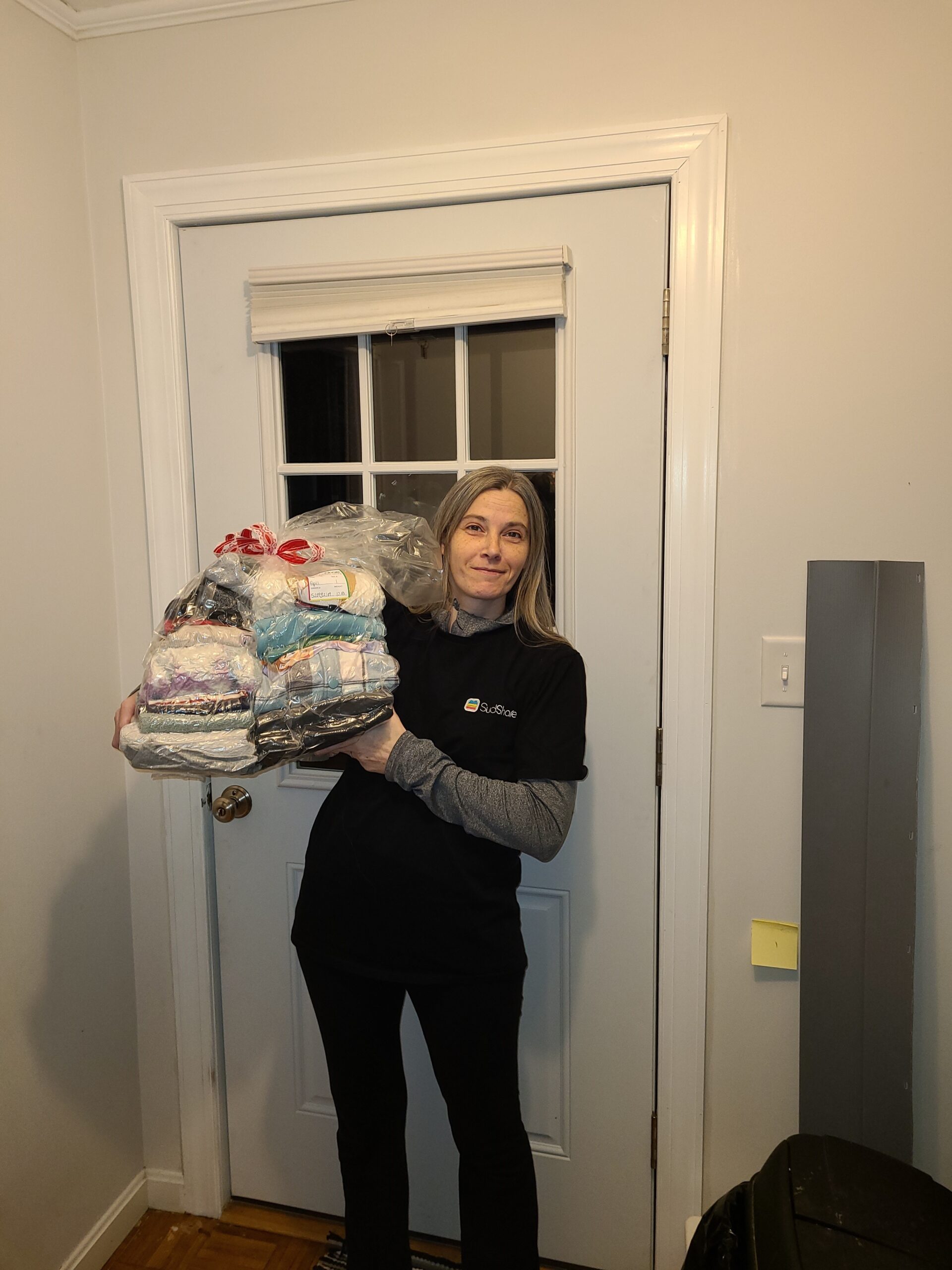 "I find it cathartic," she says. Growing up, Brake was one of eight kids, and laundry was her assigned chore.
So when she saw an ad for SudShare, Brake knew she would enjoy it, and it would allow her to be at home with her 4-year-old daughter. Brake can bring her daughter on pickups and dropoffs, and as she does loads of wash, she can tend to what comes up.
Since joining SudShare last summer, Brake has collected a blend of new and regular customers around her area of the Merrimack Valley. She even has an AirBnB among her customers. Brake earns enough to fund extra expenses and mini-trips. Her clients range from single professionals to families, parents with new babies, and the elderly. Depending on the client, the amount of laundry, of course, varies.
"My customers are a wide range from single or about 20 pounds or less [per order], to a family of six, which is generally about 60 pounds plus when you include towels and/or bedding," she said. "If I average each customer I've had this week, the [order] is 40 pounds."
The convenience of a manual work-from-home gig is appealing to many, says CEO Mort Fertel. Sudsters aren't restricted to set hours or working at a desk, he said, and the no direct contact aspect of the job, unlike ride-share services, is comforting.
Fertel credits his wife with thinking of the idea for SudShare, and says his teenage son created the initial version of the app.
Today, you can use an app to get a ride to the airport or order groceries, but he noted times hadn't caught up when it came to laundry.
"It's 2023 and there's been time-saving innovation in laundry since the washer and dryer were invented," Fertel said.
Customers are ready to pay for convenience, Fertel said, and pay for someone to cut their hair or do a manicure or mow their lawn. Why not laundry too?
And in addition to the convenience and the freed up time clients get, Fertel added, the sudster is going to do it better than you. They know how to do it right and how to treat clothes. "Laundry is a craft," he said. "It shouldn't be a DIY task."
When Brake became a sudster, she said she turned to YouTube to learn how to fold the dreaded fitted sheet.
"I was terrible at it," she said. Luckily with the help of some video tutorials, she's mastered the task that stumps so many. In their reviews, customers are quick to offer praise — and a bit of astonishment — over how their sheets look.
These days Brake said she cringes — and has to laugh — when she finds unmatched socks coming in the laundry piles.
For Hirschfeld, one of Brake's clients, it was evident from her first order that the sudster takes great pride in her work. Each load comes back organized neatly into her clothes pile and her son's.
"I can tell that she really enjoys it; I couldn't replicate her pristine folding if I tried," she said with a laugh.
With laundry in someone else's hands, Hirschfeld can now tend to other projects around her home and take care of tasks more quickly.
"I'll definitely pay for the convenience," she said.
Newsletter Signup
Stay up to date on all the latest news from Boston.com