The Boston Globe
Lobster Pot restaurant and building in Provincetown up for sale for $14 million, owner says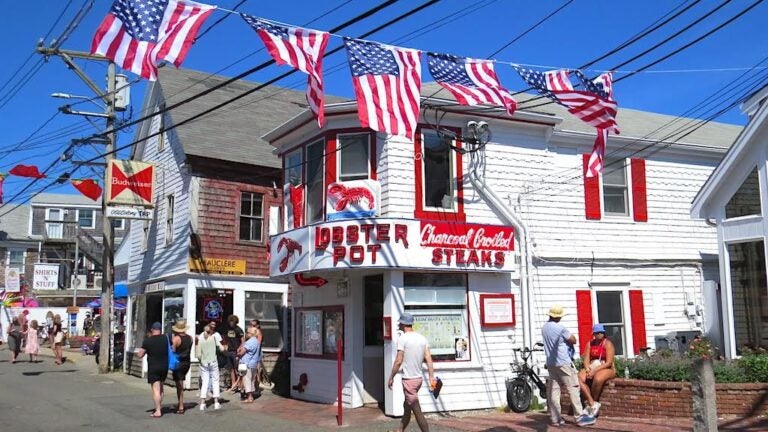 The original Lobster Pot restaurant and building in Provincetown, a popular eatery on Cape Cod, is up for sale for $14 million, said current owner and head chef Tim McNulty.
"We were raised in this building. I absolutely love it, always have loved it, always will love it," McNulty said. "With any luck, there's another buyer who wants to keep it as the Lobster Pot for the next 50 years."
The sale includes the "buildings, business, equipment, improvements and brand," according to the listing posted Tuesday night. McNulty, 60, said he will remain in the kitchen, so long as the new owner wants to keep it that way.
"We've done this our whole lives, we're just getting a little older, and so it's time to start thinking about that," McNulty said.
The 8,293-square-foot waterfront property, located at 321 Commercial St., has two floors of dining rooms and bars. It features the iconic "Lobster Pot" neon sign and sweeping views of the Provincetown Harbor, the listing said.
The seasonal restaurant is closed for winter.
McNulty's family has owned the Lobster Pot since 1979, he said. He's been a chef there since he graduated high school, and has worked alongside his mother, son, siblings, nieces, and nephews. The restaurant currently boasts 4.6 stars on Google, with nearly 3,000 reviews.
"The generations of customers that return year after year are hoping that it doesn't change either," McNulty said. "This is a family-run institution that has done a lot for the community."
McNulty will still own the Lobster Pot Express, fast-food version of the restaurant down the street, as well as Lobster & Chowder House in Wellfleet. Still, he said he'll always love the original location.
"This is a building full of love, heart, and soul," McNulty said. "It's an incredible building with incredible food and incredible service. You can feel it. The love comes through."