The Boston Globe
Harvard Law School student arrested in assault on campus, allegedly used homophobic slur, authorities say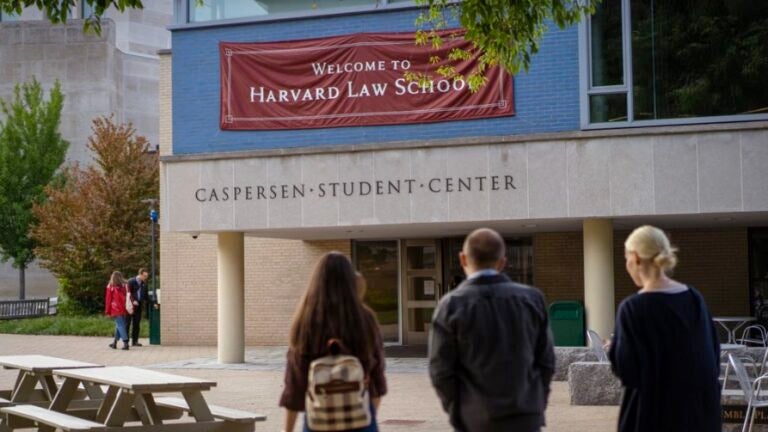 A Harvard Law School student was arrested Jan. 23 for allegedly assaulting a fellow student on campus while allegedly hurling a homophobic slur at the victim, according to records and published reports.
The assailant was identified in a Harvard University Police Department log as Naod Nega, 27, of Cambridge The log said officers had responded to Langdell Hall at 1:19 p.m. for a "report of a bias related assault and battery."
The Harvard Crimson, which first reported on the incident, identified Nega as a student at the law school, citing a Harvard police report.
Nega was arraigned Jan. 27 in Cambridge District Court on a charge of assault and battery to intimidate, with bodily injury, legal filings show.
He was ordered held without bail and sent to Bridgewater State Hospital for a competency evaluation, according to court records, which said he was "committed for 20 days to an inpatient psychiatric unit for observation."
Nega's lawyer didn't immediately return a call seeking comment.
Information on the alleged victim and the extent of that student's injuries wasn't immediately available.
"This afternoon, an individual affiliated with HLS entered our campus and is reported to have punched a student while also uttering a homophobic slur," said two Harvard Law assistant deans, Stephen L. Ball and Monica Monroe, in a letter sent to the school community following the alleged attack. They did not identify Nega by name.
The administrators said Harvard police and security personnel from Securitas responded to the scene.
"The individual is no longer at large and is barred from our campus, and HUPD has determined that there is no immediate threat to our community," the note said. "Our hearts go out to our student, and the Dean of Students Office has reached out to offer support. We condemn unconditionally all violence, hatred, and homophobia, and will continue to work to foster a campus in which members of our Law School and University community feel welcome, safe, and included."
The note also included information on counseling and campus safety services.
Nega's next court date is scheduled for Feb. 16. A 2021 issue of the Harvard Environmental Law Review listed him as a staffer of the academic journal.