The Boston Globe
'People are leaving': Massachusetts has lost 110,000 residents since COVID began. Is life better out there?
Citing housing costs and remote work, among other factors, 110,000 more people have moved out of Massachusetts than moved in since the start of COVID.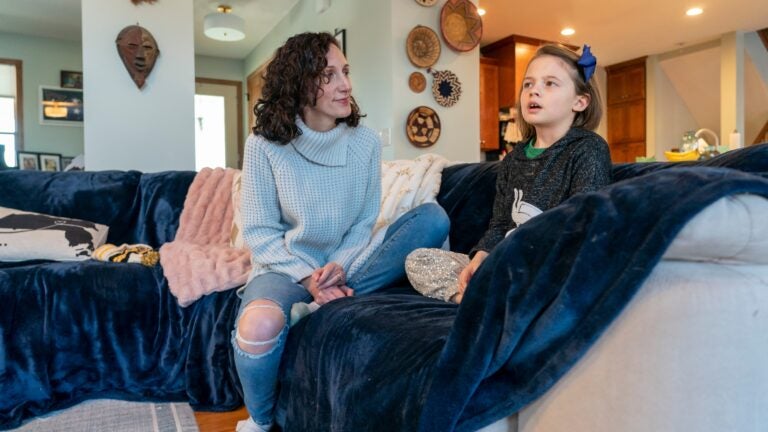 Sometimes, Amanda Hitchins looks out her window in Minnesota and thinks about her "forever home," back in Massachusetts.
When Hitchins and her husband, Michael, bought a house in North Reading in 2017, the Andover native assumed she'd spend her life there. Then her father died and her mother was diagnosed with dementia and needed to move in with them.
The troubles didn't stop there. The pandemic hit. Hitchens was furloughed from her job as a speech therapist, and her husband's job went fully remote. Then they discovered that building a basement apartment for her mom was going to cost more than they could comfortably afford.
The couple looked hard at their options: They'd need a home equity loan and two full-time jobs to pay for the renovation. Hitchins's job was still in limbo and it had become clear her husband could work from anywhere.
"We had two kids, student loans — the usual — and property taxes in North Reading were bonkers," said Hitchins, 40. "We were jumping hurdles that we didn't need to jump."
So they left, joining a growing exodus of people who have pulled up stakes from Massachusetts since the start of the COVID-19 pandemic. From July 2021 through July 2022, some 57,000 more people moved out of the state than into it, one of the highest rates of so-called domestic outmigration in the country. Go back to April 2020, and that number tops 110,000.
"It's pretty jaw-dropping," said Mark Melnik, the director of economic and policy research at the University of Massachusetts Donahue Institute. These trends, coupled with the aging of the baby boomers, he said, could make it progressively harder for employers to fill jobs.
People have always come and gone, of course, especially in a region with a huge annual influx and exodus of college students. And both births and immigration from abroad have replaced many of those who moved away. But after years of steady growth, and a peak of 7 million residents at the start of this decade, Massachusetts has seen its population shrink for the last three years, down about 50,000 people in all. (Boston, too, saw its population dip in the first year of the pandemic, though 2022 figures are not yet available.)
Now between the rise of remote work, the stifling cost of housing, and a host of other issues from child care to transportation to the new so-called "millionaires tax," which is making some high earners think twice, there is a growing worry that those losses will only mount in the years to come.
And for a state whose economy relies on brain power, that's an existential threat.
"We need an all-in approach as far as public policy goes," Melnik said. "How do you make it easier to live in Massachusetts?"
It's enough of a concern that Governor Maura Healey made it a central point in her inaugural address last month.
"This is the greatest state in the union," she said. "But people are leaving at some of the highest rates in the country. Giving up on the Massachusetts story."
Hitchins and her husband moved to Minnesota, where he grew up and his parents still live. In December 2020, they began house-hunting in Rosemount, a suburb of St. Paul, and the following spring, they found a five-bedroom Colonial on a tree-lined street in the high $500s — a house that could easily cost twice that or more in the Boston area. It has a finished basement with a step-in shower for her mother and a neighborhood pool close by. Her children's school is steps away, and they like it that the neighborhood is more diverse than suburban Boston because of the Somali and Ethiopian populations in the area. It's a life Hitchins said she never imagined in Massachusetts.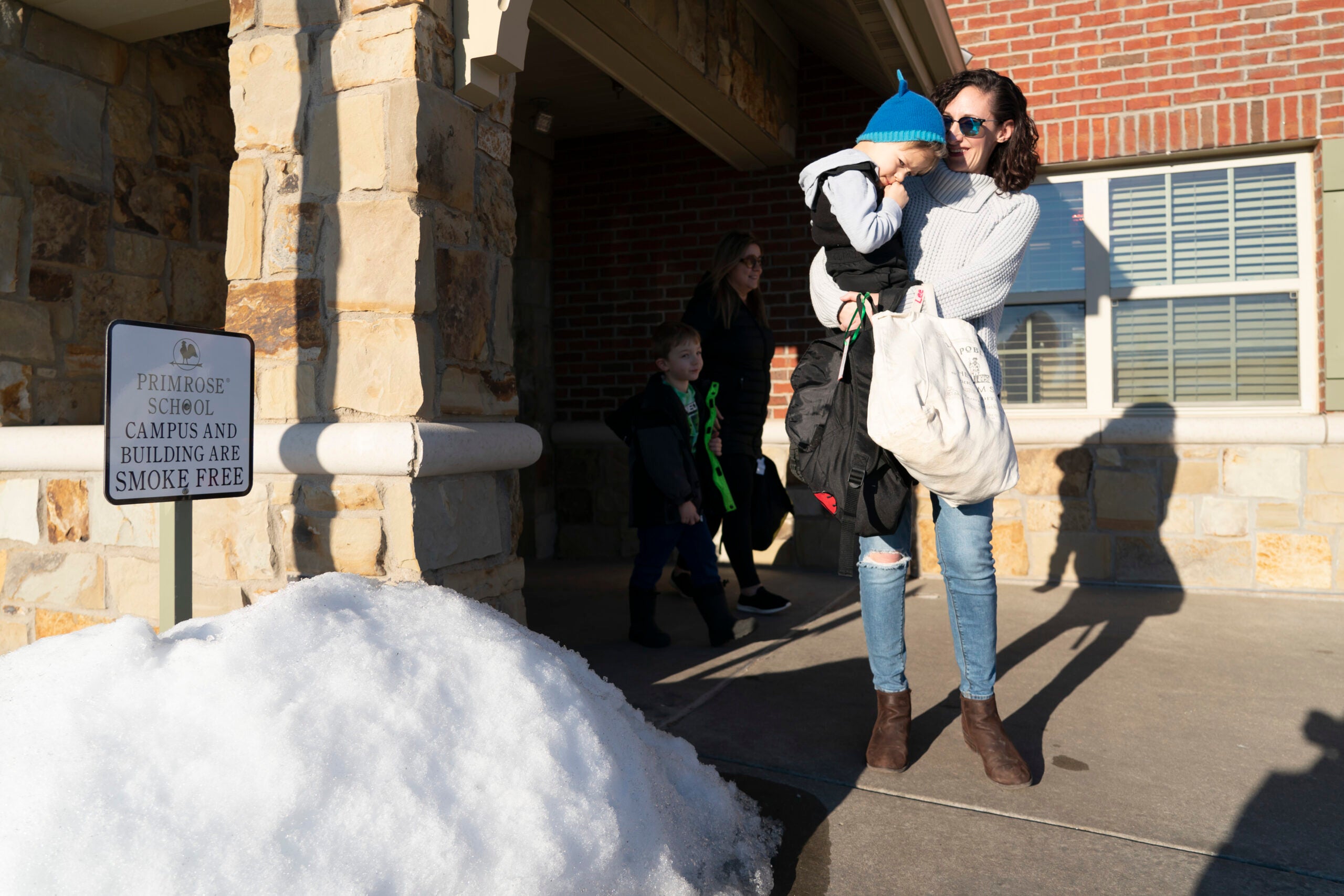 She said she misses her old home, but feels more financially secure in her new one. The smaller mortgage and lower taxes mean she can work part time, and the family still had enough left over to get out of the cold and take a vacation to Disney World last winter. And she has more time to devote to her volunteer work abroad in the Democratic Republic of Congo.
"We have that padding," she said. "Everybody I know in Massachusetts that's doing fine has a running car and heat and pays the bills, but you're never more than a couple paychecks away from being like: 'Hmm, how are we going to do this?' That's life in Massachusetts."
For Andrew Thomas, the question of 'How are we going to do this?' is all too familiar.
Thomas and his wife, Leslie, had been renting in Charlestown when the pandemic started. As they both started working from home, their 1,000-square-foot apartment began feeling too small. It felt smaller still when their daughter arrived in June of 2020. So the couple started house-hunting in earnest, just as house prices were taking off, thanks to a wave of would-be homeowners seeking more space.
Thomas and his wife were forced to look farther and farther from the city — farther afield than they had intended — and bidding as much as $900,000, he said, while asking themselves if they even wanted the houses they were trying to buy.
"We'd convinced ourselves that was what we should do," he said.
But gradually, they realized, maybe it wasn't. The pandemic had loosened the Thomases' ties here; the social networks they relied on had unraveled and they weren't seeing his parents on the Cape as much. It became easier to envision life somewhere else, like North Carolina, where Thomas's in-laws now live.
And when they started looking at houses in Greater Raleigh, what they saw was bigger and cheaper, with amenities he couldn't imagine here. Now the family lives in a neighborhood with a golf course for less than they paid to rent in Charlestown.
Unquestionably, stratospheric housing costs are a major factor in why people leave Massachusetts, especially now. Before the pandemic, a family making $100,000 a year could afford to buy 37 percent of homes available in the state. Today that figure is just 12 percent. In metro Boston, it's just 6 percent, compared with 34 percent nationally.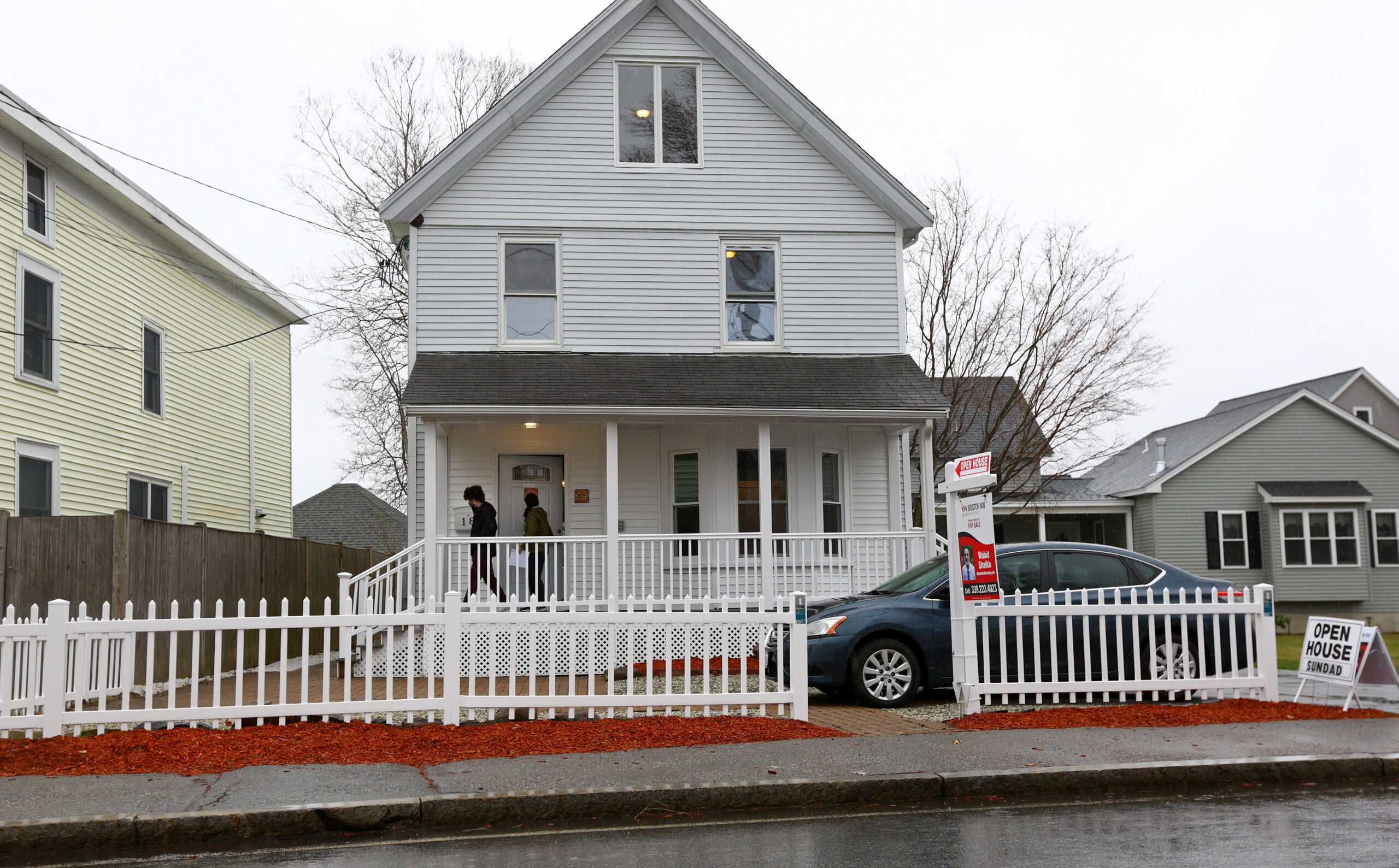 "Affordability in Massachusetts has dropped dramatically," said Nadia Evangelou, senior economist at the National Association of Realtors.
There is a price to pay for moving, too. Thomas and his wife both work remotely now, so they miss connections with their colleagues back in Boston. And they still pay $3,000 a month for child care, but they estimate it would be twice that here, as Eastern Massachusetts has one of the highest child care costs in the nation.
"We went from going from hopefully checking a few of the desired boxes off our list to literally checking boxes we didn't know we could consider," he said.
While COVID-era life loosened Thomas's ties here, they only strengthened Laura Wirkkala's. But even that wasn't enough to keep her here.
For 34 years, Wirkkala has lived the fullest of lives in Massachusetts. When she first moved to Arlington, she threw a pot-luck in her driveway, bringing together "people who had lived across from each other for 17 years and had never met," she recalled with a laugh. Since 2006, she's run a sewing school in Arlington, where she taught over 100 volunteers to stitch masks in the early days of the pandemic.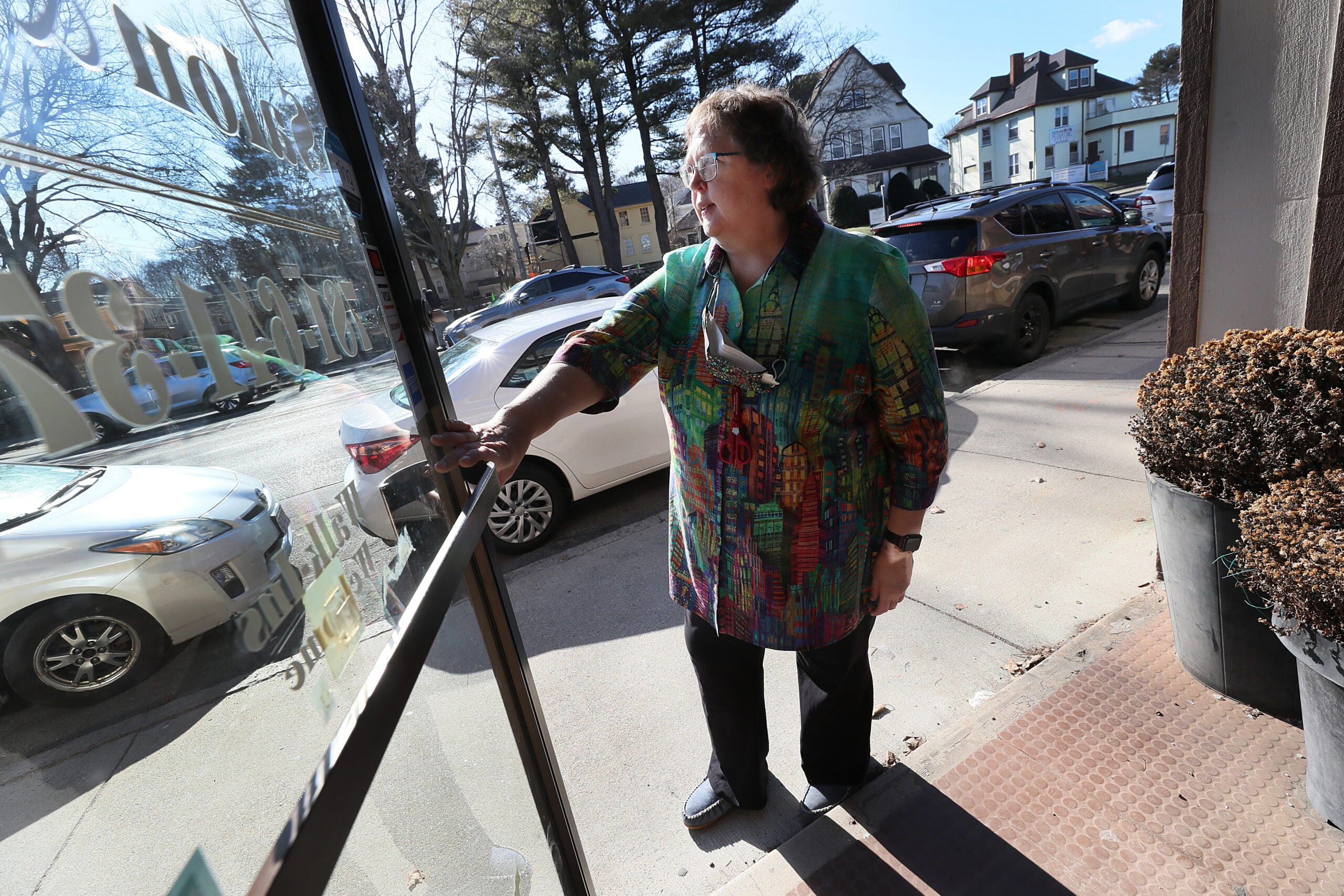 But despite the community she's created, Wirkkala, at 61, is leaving Massachusetts next month. She just can't afford it: She has fewer students than before COVID. Now she's behind on the rent for her shop and has relied on renters' assistance to pay for her home.
"I'm going into debt every month that I'm here," she said. "I have no extra money and I'm tired of living that way."
There are a lot of women Wirkkala's age in a similar situation. Researchers at the Gerontology Institute at UMass Boston recently found that 64 percent of single women 65 and older here experience economic insecurity, the highest rate of any state in the country. She used to be a homeowner, until she and her husband divorced and sold their house in Arlington in 2006. It last sold in 2019 for $1 million, three times what they paid for it two decades before.
"I could never own a home here again," Wirkkala said.
So Wirkkala is leaving behind the community she built. She's leaving her adult daughter, too, and found new homes for her two dogs, Buttons and Tweed. She's returning to the small town in northern Wisconsin where she grew up, where she plans to start a new sewing shop and build a new life.
"It's scary and a lot of unknowns," she said. "But I'm going to do whatever I have to and things will fall into place."
For Ryan Gallagan, 36, the idea of leaving Massachusetts was driven, in part, by traffic. After buying a home in Hudson in 2019, he was driving over an hour each way to get to work in Wilmington.
"It was soul-crushing," he said. "Every day I would look at the live traffic maps on Google Maps and see all the dark red and think it was absolutely brutal."
Massachusetts' terrible traffic is no secret: Boston was recently ranked the fourth-worst city in the world for its gridlock, and the average commuter spends 134 hours idling in traffic each year. And paradoxically, more people working from home has, in some cases, made matters worse.
Massachusetts has one of the highest rates of remote workers in the country — 23.7 percent of people here worked from home in 2021 — and they are concentrated in affluent, well-educated communities inside and along Route 128. And as housing costs in those places soar, middle-class and lower-wage workers are being pushed out farther, and traveling longer, to get to jobs they still work in-person.
"There's a clear connection between income, educational attainment, race, and an ability to work remotely," Melnik said.
Gallagan was struck, visiting his wife's home state of Ohio in 2021, that while most of his friends from his hometown of Westford now live all over Massachusetts — "basically wherever they got an offer accepted on a house" — hers all live about 20 minutes apart and hang out regularly.
Eventually he started looking at jobs in Columbus and found one quickly. They moved in October of 2021. Gallagan's adjusting to Midwest living, he said, but "I wish I didn't have to leave."
Matthew Terrill feels the same way, and for now he's still here. The 38-year-old and his wife moved to Boston from Kansas City in 2012, drawn by the city and its culture. They rent in Coolidge Corner for $2,900 a month, about 40 percent of their take-home pay. They don't plan to have children and have saved for a decade to buy a house, but every time they're ready the economy shifts — first COVID, now inflation and interest rates. And rents keep rising.
"We both have well-paying, relatively solidly middle-class jobs, and they allow us to rent our apartment comfortably," Terrill said. "But the rent increases over the years and the requirement for what it takes to get into the housing market have outpaced what those solidly middle-class jobs provide in terms of an ability to save up."
With mortgage interest rates having doubled in the last 15 months, Terrill said, buying a home feels like more of "an academic exercise" than something he can actually do. He and wife plan to give it a few more years before they consider leaving the city. But leaving town comes up constantly within his circle of friends for any number of reasons: Too-snug condos, pricey rentals, child care costs, and the sense that the city isn't as ethnically diverse as an urban center ought to be.
In every case, he said, these worries make his friends "less able to enjoy some of the things about Boston. It weighs on them."
Then there's Hannah Casey, a 26-year-old who has already left for a city that — for her anyway — is more affordable: New York.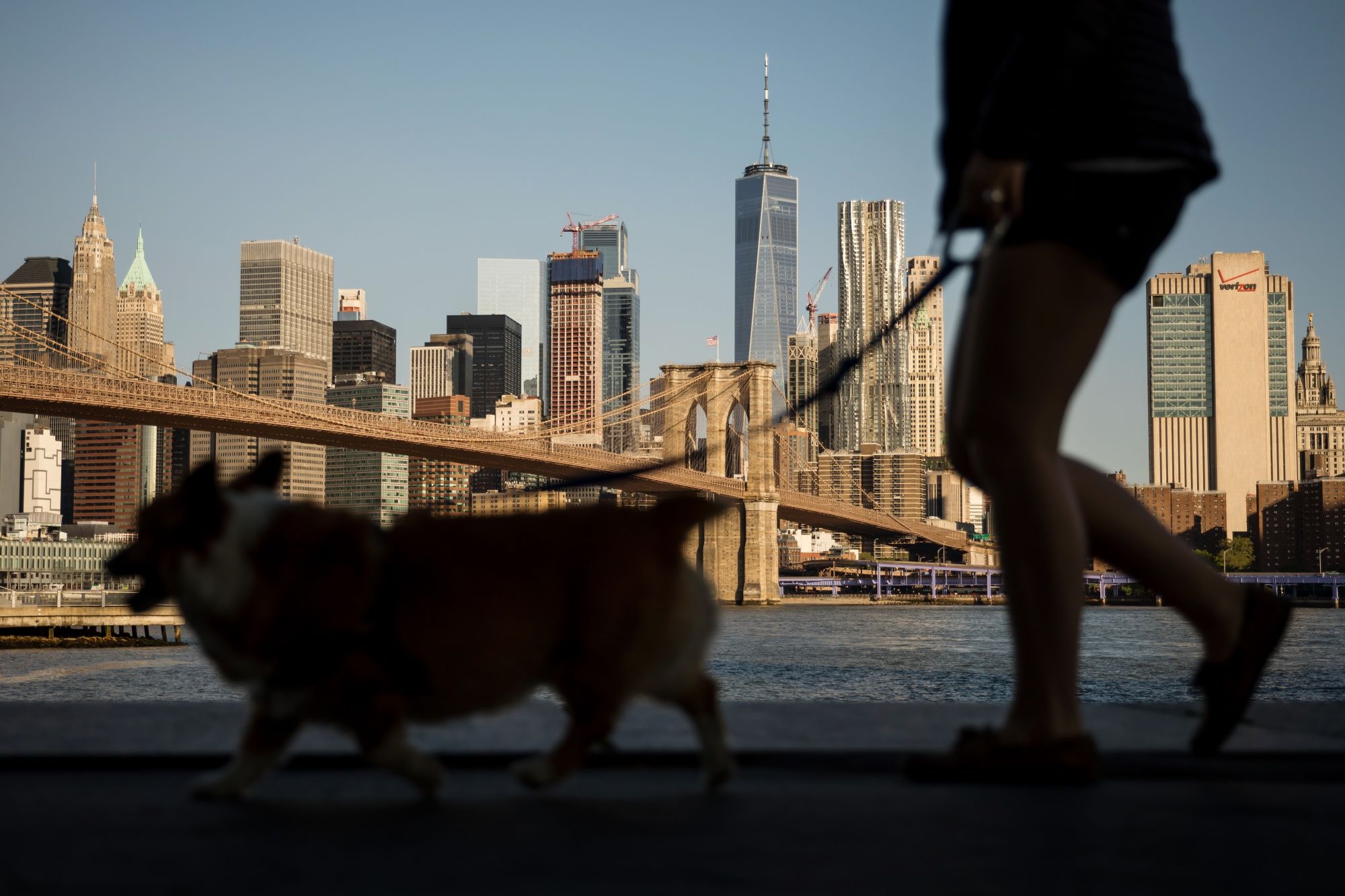 She still works for a Boston-based company, the marketing firm Mavrck, but moved to Brooklyn in 2020 after the company let workers go remote. Pre-pandemic, Casey endured a "demoralizing" slog of a commute by bus and train from Roslindale to the Financial District. Today, she works from home in a rent-controlled studio apartment in Brooklyn just steps from the Q train.
Any of those things — her own place, rent control, easy public transit access — had felt complete unattainable in Boston, she said. Sure, some things are more expensive in New York, but she's no longer schlepping her groceries home in Ubers, or buying expensive concert tickets just for something to do. The thrills, she says, are just cheaper in New York
"Having the rent control and the apartment make me feel like a millionaire," she said.
Casey misses having colleagues — one of her teammates lives just a few miles from her in Brooklyn, but they rarely interact (they first met in Boston at a company event). But she said that as a young gay woman, she feels like New York has the "infrastructure" for the queer community and for artists in ways Boston didn't.
"The one gay bar, Machine, closed for luxury condos," she said, while her musician friends lost their recording space at the Sound Museum in Brighton. "All the stuff that was historically so cool and alternative, it's turning into condos."
Casey knows her decision to head south to New York isn't novel. Twenty-somethings have long beat a path to the bigger city, she noted. And yet she struggles to imagine a life for herself in Massachusetts if she had stayed.
"I don't know what it would look like if I lived in Boston," she said as she looked at the subway sign just outside her window. "It's kind of hard for me to picture it."