The Boston Globe
Professor sues Babson College for discrimination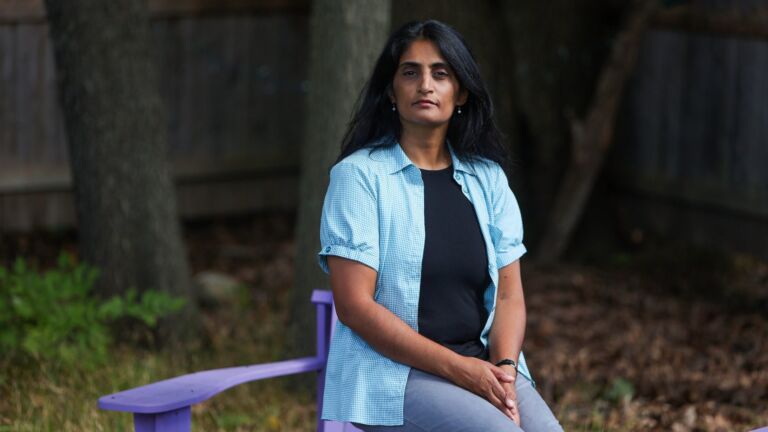 An associate professor of entrepreneurship at Babson College filed a lawsuit Monday alleging she was subjected to gender and racial discrimination at the Wellesley business school.
Lakshmi Balachandra says she lost career opportunities and faced economic losses, emotional distress, and harm to her reputation because of mistreatment and administrators' failure to investigate her concerns.
"Babson favors white and male faculty and predominantly reserves awards and privileges for them," according to the complaint, filed in US District Court in Boston.
Balachandra, who joined Babson's faculty in 2012 and earned tenure in 2019, said Andrew Corbett, a professor and former chair of the college's entrepreneurship division, was one of the "primary direct perpetrators of the discriminatory work environment."
Balachandra says in the suit that Corbett, who oversaw teaching assignments, class scheduling, and annual reviews, only allowed her to teach required courses in entrepreneurship despite her requests to teach electives — even though she had taught such classes previously at MIT Sloan School of Management and Harvard Business School.
Balachandra, who served on Needham's Select Board in 2021, also alleges that Corbett often lost his temper with her and other female colleagues.
A spokesperson for Babson said the college is aware of the legal complaint.
"The college is home to a diverse global community where equity and inclusion are valued and incorporated across every facet of campus, and where discrimination of any kind is not tolerated," the spokesperson said in a statement. "Babson takes concerns or complaints seriously and has well-established protocols and resources in place to thoroughly investigate and address them. We look forward to addressing this through the legal process."
Corbett could not be reached for comment.
Balachandra said in the lawsuit that despite her research record, expressed interest, and service to the college, she was denied numerous leadership positions and opportunities for more time to conduct research and write.
"Such privileges are routinely given to white male faculty in the entrepreneurship division," the complaint read.
For example, Balachandra said in the lawsuit that she mentored junior faculty and created exercises and case studies for a course called the Foundations of Management and Entrepreneurship. But instead of awarding a three-year leadership position tied to the course when it became available in 2019 to Balachandra, the college gave the position to a white male who lacked a doctorate and was not a tenure-track faculty member.
Balachandra, who is currently on leave for a fellowship at the National Science Foundation, is seeking unspecified damages. She has studied women entrepreneurs extensively and coauthored the Diana Report, a 2014 analysis that showed how little venture capital funding women receive.
The suit claims that Corbett said in an annual review that Balachandra's teaching was "disorganized" and that she was "not a great teacher," after consulting student evaluations, which the complaint says are widely known to be biased and problematic. When Balachandra tried to discuss the comments with him, according to the suit, Corbett "became hostile and began yelling, stating that Balachandra had no right to question his judgment."
Similarly, the suit claims that in 2019 Corbett denied Balachandra's requests to reschedule a class to accommodate child care. When Balachandra, who has an MBA from MIT Sloan and a doctorate from Boston College Carroll School of Management, met with Corbett to discuss the request, according to the suit, "he shouted at her that the schedule was his decision and that he had already accommodated her enough."
Balachandra's attorney, Monica Shah, said in an interview that the professor had repeatedly raised formal concerns at Babson and also filed a charge of discrimination with the Massachusetts Commission Against Discrimination.
"Today, Babson has done nothing to remedy the discriminatory environment that she's in and has done really nothing to address her concerns," said Shah, who is with Zalkind Duncan & Bernstein LLP. "She feels like she has no choice but to file [suit]."
Balachandra, who has publicly spoken about some of her experiences at Babson, says she received internal pushback for being vocal about her concerns.
Kevin Bruyneel, a history professor at Babson, said the college has seen several faculty members of color who felt "deeply alienated" leave in recent years. He was speaking generally and not specifically about the lawsuit.
"Like a lot of sexism and racism on campuses, it's not overt but it's how people are judged," Bruyneel said. "When women of color speak up, as opposed to a guy like me, they get heat for being vocal."