The Boston Globe
'This is not temporary': Downtown Boston storefronts are reimagining themselves post-COVID
As foot traffic downtown plateaus in the wake of the pandemic, owners of empty storefronts are thinking about ways to reinvent their space.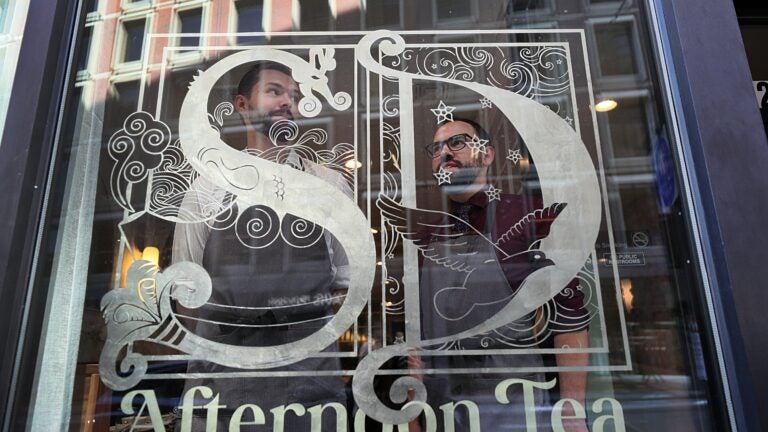 Since February, Lee Morgan and Patrick Brewster have been serving canapés and cucumber sandwiches in a meticulously decorated storefront on Tremont Street. The Silver Dove Afternoon Tea Room is an anomaly downtown, open only from 11 a.m. to 6 p.m. Wednesday through Sunday.
It's a hub of finger-food, not business, vastly different from the sort of spots that populated downtown not so long ago: barbershops, boutiques, and dry cleaners for the office worker; no-frills coffee joints; a few fine restaurants and a host of establishments that dish up lunch in a to-go bowl.
"After the pandemic, there are so many empty storefronts downtown," Brewster said. "You can't put a fast-casual restaurant in all of them. It gives us the opportunity to do something a little bit different."
The launch of Silver Dove reflects the beginnings of a new vision for downtown retail. For years, city officials have said that Downtown Crossing and the Financial District should cater to student, theater, and tourist traffic in a post-COVID world, not just a dwindling number of office workers. (Last fall, Mayor Michelle Wu even gave the movement a buzzy moniker, "24-hour downtown.")
Now, proof that this transformation is catching hold on the streets: High Street Place, an expansive food hall near Post Office Square, has proved a resounding success well after work hours. New nightlife concepts — The Wig Shop and Hobgoblin — have planted themselves on Temple Place where Wig World and Stoddard's used to be. An indoor golf facility and bar was launched in City Hall Plaza in December. And the WNDR ("Wonder") Museum, an immersive art exhibit hall and cafe, will take over 17,000 square feet on Washington Street — space that once housed an Eddie Bauer store — in the coming months.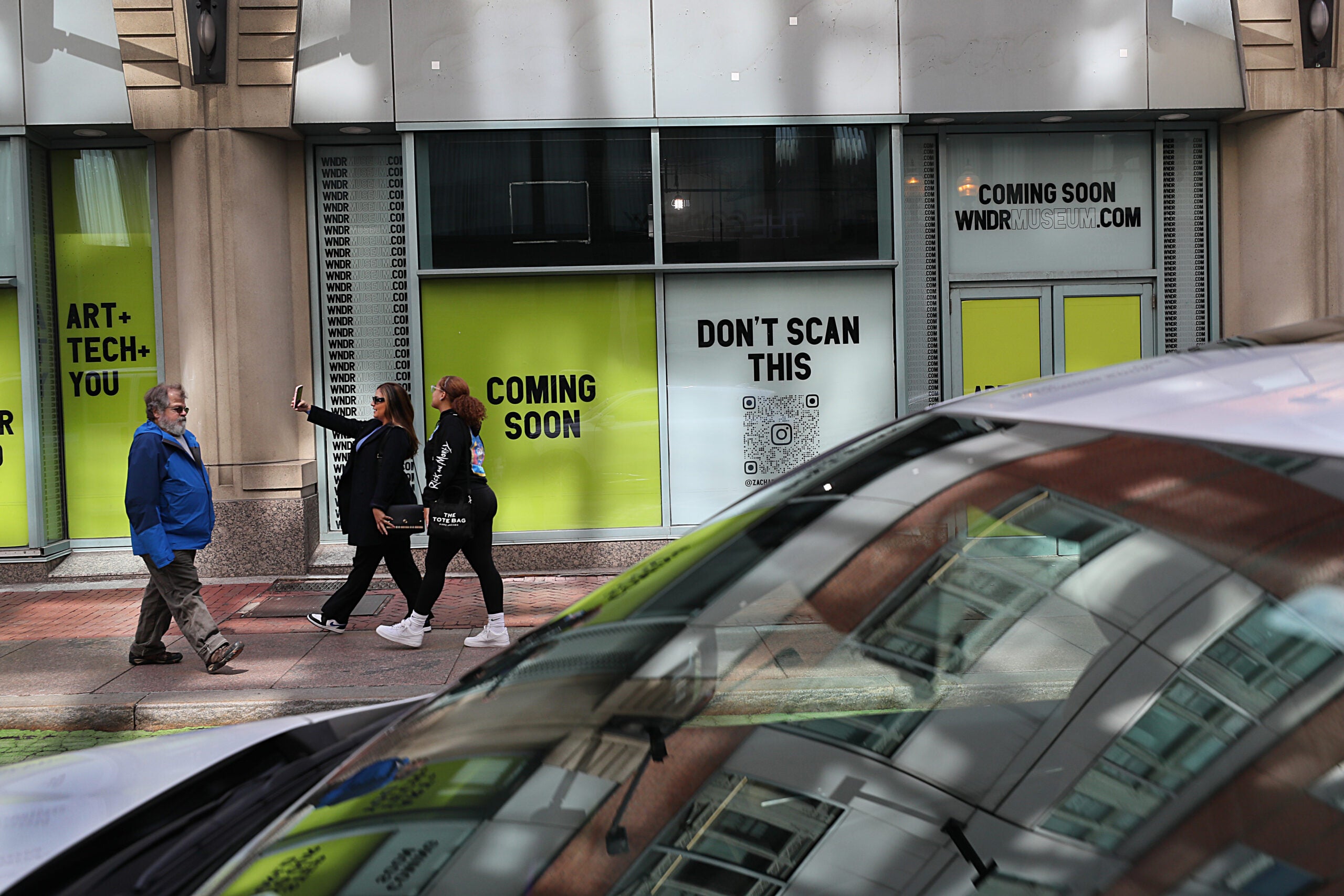 If you count the 19 vendors in High Street Place, downtown has 10 percent more places to eat today than it did in 2019, said Michael Nichols, president of the Downtown Boston Business Improvement District.
"The worst of it is behind us, and this is not temporary," he added. "It's a fundamental realignment of who the downtown audience is."
What is still up for debate is whether this is as good as it will get. Downtown Boston only saw about half the foot traffic in April than it did in 2019, according to a University of Toronto analysis of mobile device counts by area. The highest it has hit since March 2020 was 63 percent, in August 2021.
And although there are many new storefronts, many others remain vacant. "For lease" signs paper windows all over the Financial District. In Downtown Crossing, banners advertising Forever21.com hang in the brand's former location. City Hall Plaza has more than 6,000 square feet of empty space, where the Papyrus and Salad Works used to be. And a map curated by the city with a "sampling" of commercial vacancies includes at least four dozen openings in Downtown Crossing, and two dozen more between Congress Street and Atlantic Avenue.
Whitney Gallivan, manager director at Boston Realty Advisors, said landlords do have a "hyper-awareness" of the vacancy problem and a desire to "get creative" with solutions. In the next 12 to 18 months, she added, more building owners will consider lowering commercial rents, something they'd largely held off doing, hoping the neighborhood pre-pandemic life would bounce back.
"Landlords need to have multiple offers in front of them to justify doing a lower rent deal," Gallivan said. "It's hard to commit to a low rent for 10 years until you know how things will shake out."
Ron Druker, president of the Druker Company, a real estate developer, said the iffy economic environment is as vital to the rent negotiations as the state of downtown. He recently inked a deal with shopping mall stalwart Claire's in Downtown Crossing, but has yet to fill the former Flying Tiger location on Winter Place.
"If times are good, we'll stick to our quoted rents," he said. "If times are somewhat compromised, we'll sit with the tenant."
Compromised, they may be. The threat of a recession looms large, and workers returning to downtown offices on a much larger scale seems increasingly unlikely. Office vacancy across Boston, Cambridge, and the suburbs hit its highest level in nearly two decades, the Globe recently reported.
That said, neighborhoods with a residential bent — for example, Back Bay and Hyde Park — are seeing the strongest demand for retail space in years. (Druker's properties on Boylston Street, including a shuttered Starbucks and upcoming retail space beneath the now-under-construction Bain headquarters, have courted multiple interested tenants. He declined to say who.)
But Downtown Crossing and the Financial District have yet to strike such luck. Shifting demand for retail space is encouraging landlords to reconsider concepts, and how big they have to be, said Jennifer Twombly, general manager of Rockhill Management. The company owns several now-vacant storefronts across their five downtown office buildings.
What may happen, Twombly added, is "some creative reworking of the space" to fill the half of Rockhill's retail portfolio that remains vacant. Massive storefronts at 75 State St. and 100 Summer St. — formerly a Brooks Brothers and Sebastians Café & Catering, respectively — could be chopped up to accommodate smaller tenants, she suggested. A lobby or two are being renovated to introduce cafe space.
City officials are desperate to see that kind of innovation.
"I feel a significant sense of urgency about this," said planning chief Arthur Jemison, who leads the Boston Planning & Development Agency, in October.
Nichols of the BID pointed to the organization's successful 3rd Space program, which filled an empty storefront on Summer Street with an art gallery and events for seven weeks this winter. That space has now been leased by a permanent tenant, not yet named, and the 3rd Space concept will be expanded to up to three additional storefronts.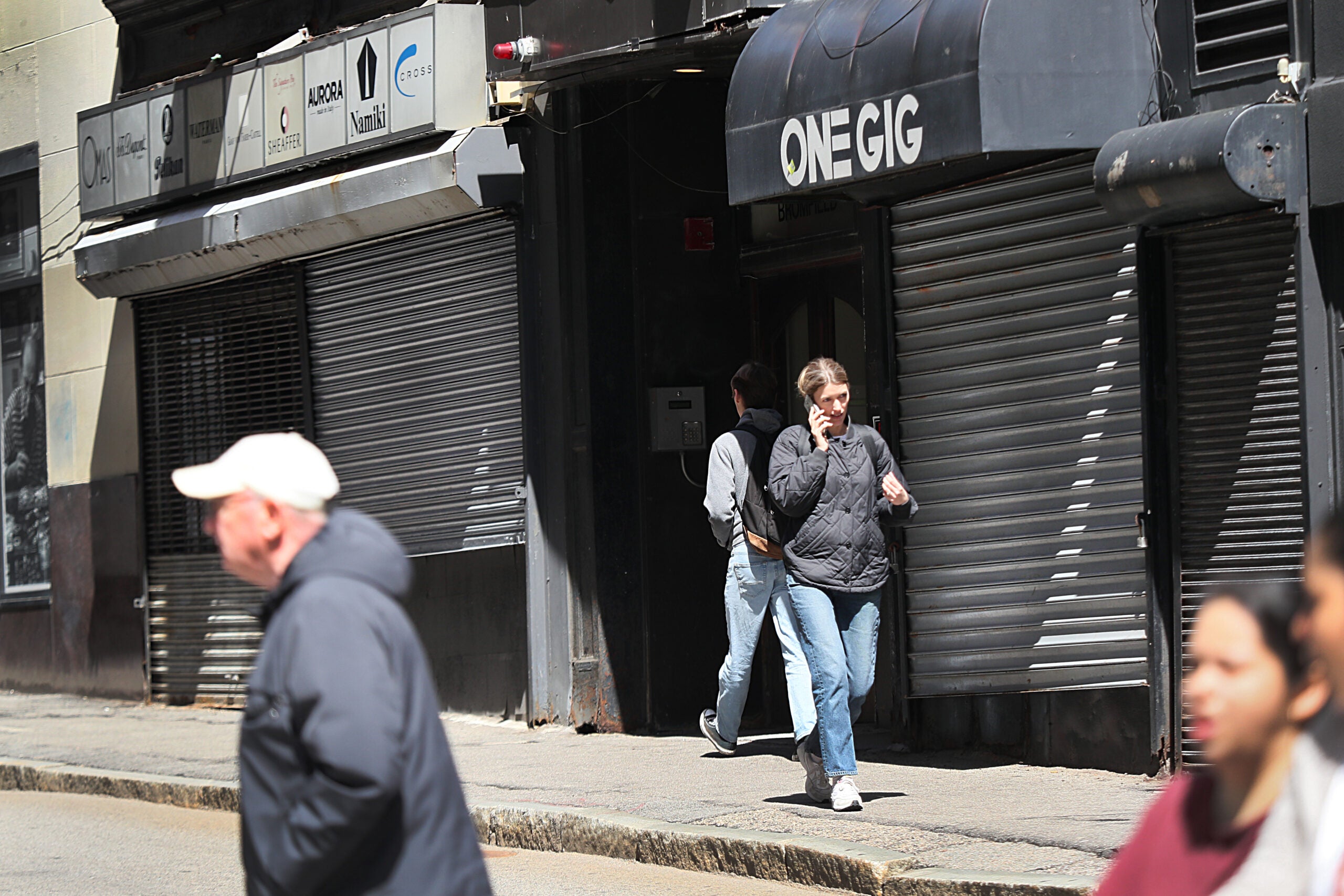 Around 80 independent business owners have also applied to expand or move to downtown storefronts through the city's new S.P.A.C.E grant program, which will provide between $100,000 and $200,000 for 50 small businesses disproportionately affected by COVID. The first cohort will be announced by early May, according to a city spokesperson. (Wu in April also debuted another fund to help entrepreneurs with commercial rents, but that has not yet been distributed to any downtown businesses.)
Despite all the doom and gloom, Katie Grissom, head of retail at Nuveen Real Estate, sees this as a moment of triumph for downtown Boston, which even before COVID needed a fresh start. Big-box legacy tenants were beginning to see a dropoff in traffic in 2019, thanks to the boom in online shopping. Now is the time for a new generation of ideas to take hold.
That's what Grissom would like to see for the 1,500-square-foot storefront that Nuveen owns at 99 High St. The ideal tenant is "quasi-office," she said, with a "desirable concept"; think coffee and ice cream, a place to lounge.
"Everything is just tired," Grissom added. "This is a distinct and, in a way, positive transition period for this neighborhood, where people are figuring out what downtown is known for. It's figuring out what it is."