The Boston Globe
Former Boston high school dean who was a Latin Kings member is sentenced to more than 18 years in prison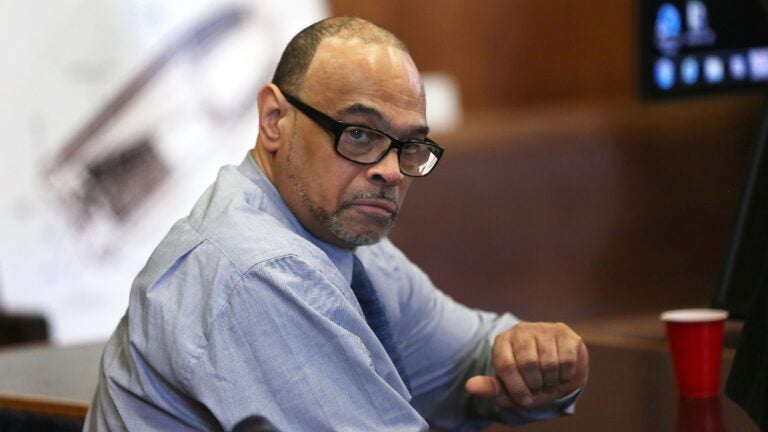 A former dean at The English High School in Boston who led a double life as a Latin Kings gang member was sentenced Thursday in federal court in Boston to more than 18 years in prison on racketeering charges, prosecutors said.
Shaun Harrison, 63, pleaded guilty last year to a charge of "conspiracy to conduct enterprise affairs through a pattern of racketeering activity," commonly known as RICO conspiracy, the US attorney's office said in a statement.
Senior US District Judge Rya W. Zobel sentenced Harrison to 218 months in prison, or 18 years and two months, with credit for 98 months' time served, plus three years of supervised release, prosecutors said.
"The level of betrayal and dishonesty exhibited here is astonishing. Harrison was in a position of trust, but was actually a dangerous predator. As the academic dean at a Boston Public high school he lured and manipulated teenagers into a criminal enterprise that specialized in street terrorism. Harrison was the architect of ruin for an entire generation of promising young lives," Massachusetts US Attorney Rachael S. Rollins said in a statement.
Harrison is already serving time in state prison after a 2018 conviction for attempting to kill a student at the school. Harrison was sentenced to up to 26 years in that case.
Prosecutors said Harrison, who was hired as dean in 2015, recruited students into the gang and directed them to sell marijuana and other drugs for him. Harrison came to believe that one of the students distributing drugs was withholding money from him, no longer wished to sell drugs, and might go to the police, prosecutors said. Harrison met up with the student on March 3, 2015, and shot him in the back of the head at point blank range. The student survived. The shooting was captured on a surveillance camera and Harrison was arrested soon afterward.
"Shaun Harrison led a double life – using his position as a high school dean to engage in violence and recruit at-risk youth into a violent criminal enterprise. Today's sentence ensures he will stay in prison and off our city streets for a significant period of time," Joseph R. Bonavolonta, special agent in charge of the FBI's Boston office, said in the statement.
Federal prosecutors said that after his state conviction, Harrison continued to associate with Latin Kings members.
"The fact that Harrison continued to associate with Latin Kings members while in state prison … shows a callous disregard for the law and the harm he caused," Rollins said.
Harrison was among 62 leaders, members, and associates of the Latin Kings indicted by a federal grand jury in December 2019. Sixty of those defendants have pleaded guilty, while two remain fugitives, prosecutors said. Harrison was the 59th defendant in the case to be sentenced.