The Boston Globe
Influx of migrants in Massachusetts continues to overwhelm state resources — and more may be on the way
The new arrivals are turning up at Logan Airport, South Station, and hospitals and community health centers at all hours.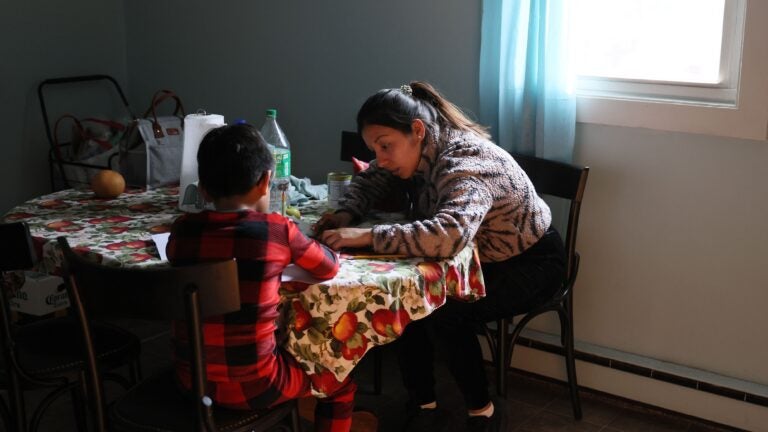 After a brief winter respite, a new surge of migrants is overwhelming the state's aid network, and even more could arrive in the coming months after the United States ends a pandemic policy that made it easy to quickly expel unauthorized border crossers.
Migrant aid groups across the state said they are working at or beyond their capacity to help thousands of Latin Americans and Haitians who have reached Massachusetts penniless after leaving home countries that are riven by political strife and street violence and where local economies have collapsed.
Now, shelters are overflowing and the state has placed nearly 900 families, including migrants and homeless Massachusetts residents, in hotels as an emergency measure to keep them off the street.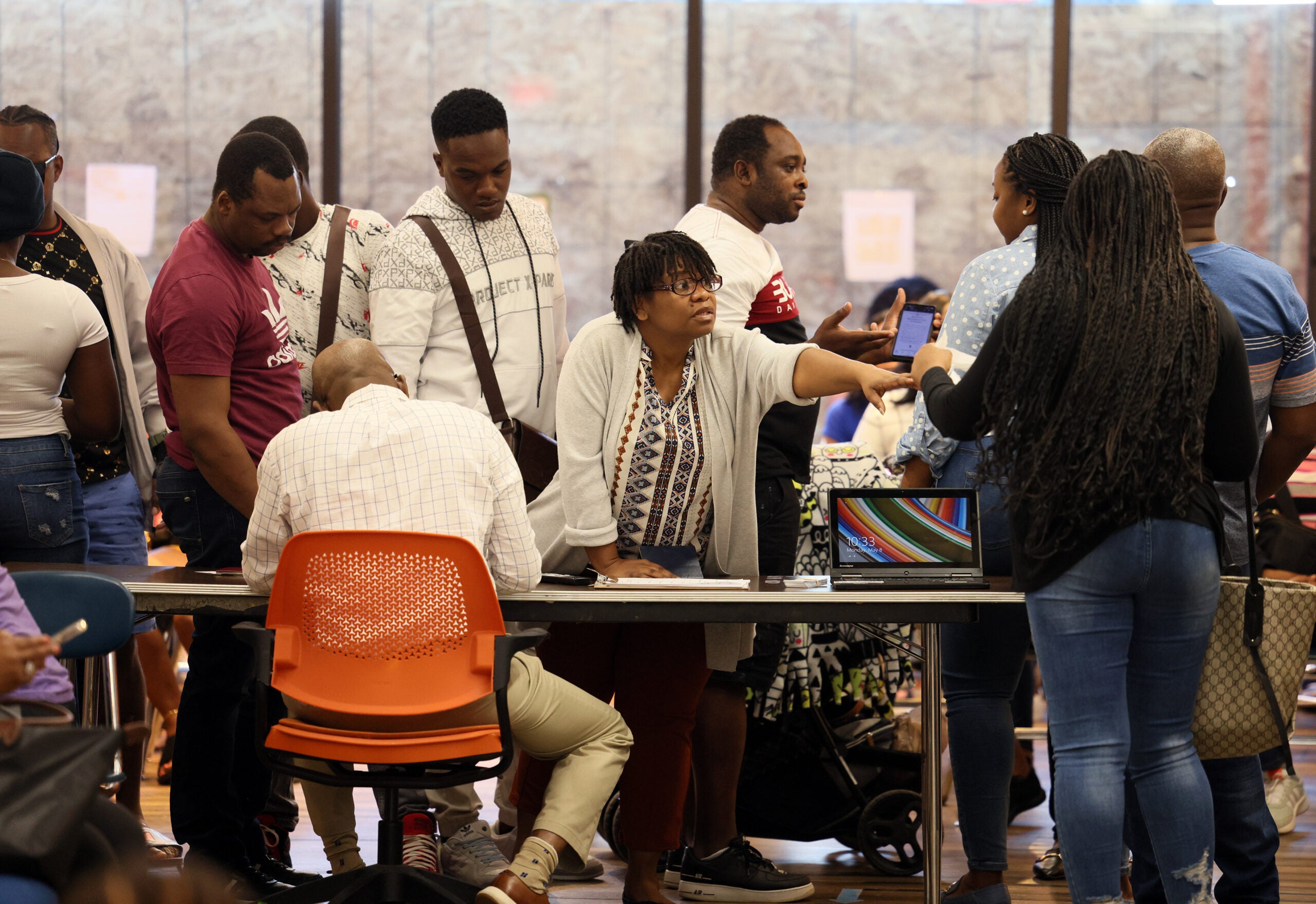 The new arrivals are turning up at Logan Airport, South Station, and hospitals and community health centers at all hours.
"The situation is hitting a point of crisis," said Yusufi Vali, Boston Mayor Michelle Wu's deputy chief of staff, who is leading the city's immigration response. Boston has been housing migrant families in hotels since last year, he said.
Meanwhile, Boston Medical Center is "entirely overwhelmed," Vali said, by the near-daily flow of migrants coming to the emergency room seeking shelter because they have nowhere else to turn.
The situation may soon get worse.
At midnight Thursday, Title 42, a border-control policy implemented by the Trump administration and continued by President Biden, is set to expire. The policy enabled federal officials to quickly expel some migrants.
The controversial policy, which was invoked under the government's emergency pandemic rules and was legally justified as a method to prevent COVID from entering the country, is expected to expire when the national public health emergency officially ends Thursday night.
Federal officials expect that the number of unauthorized crossings at the southern border could double to more than 12,000 a day after Title 42 ends. A Pentagon spokesperson said last week that 1,500 troops would be sent to the border to support the Department of Homeland Security.
Many migrants reach Massachusetts after crossing that border without authorization, often after enduring a grueling journey through Central America. Some apply for asylum. Others simply turn themselves in to border officials before being released and told to show up in court some months later.
Massachusetts aid groups are bracing for the possibility that a surge of border crossings will mean even more migrants on their doorsteps.
"If 10,000 to 13,000 people cross the border a day, it stands to reason that more people will end up in Massachusetts," said Jeffrey Thielman, chief executive of the International Institute of New England, which helps eligible migrants enroll in federal benefits and connects them with legal aid.
"Right now, we're at capacity," he said. "To respond to an additional surge, we would need more money and more staff."
Asked where additional funding could be found, he said, "That's a good question."
State spending on migration and homelessness has sharply increased this year and is expected to continue growing.
In March, the Legislature approved a supplemental budget that included $85 million for the state's emergency shelter system, which currently houses more than 4,300 families. (Some of the additional funding will be used to reimburse local school districts for costs associated with enrolling new students from families in the shelter system.)
Governor Maura Healey's budget proposal for fiscal 2024 includes $324 million for the shelter system, which would cover the costs of approximately 4,755 shelter units, according to a Healey spokesperson.
But even that level of shelter capacity might not be enough.
State officials are scrambling to add apartments and shelter space. A dormitory at Salem State University now houses 104 families, according to a spokesperson for the Department of Housing and Community Development, which oversees the emergency shelter system. The state is also renovating part of a former government building in Westborough to shelter 20 families beginning this summer.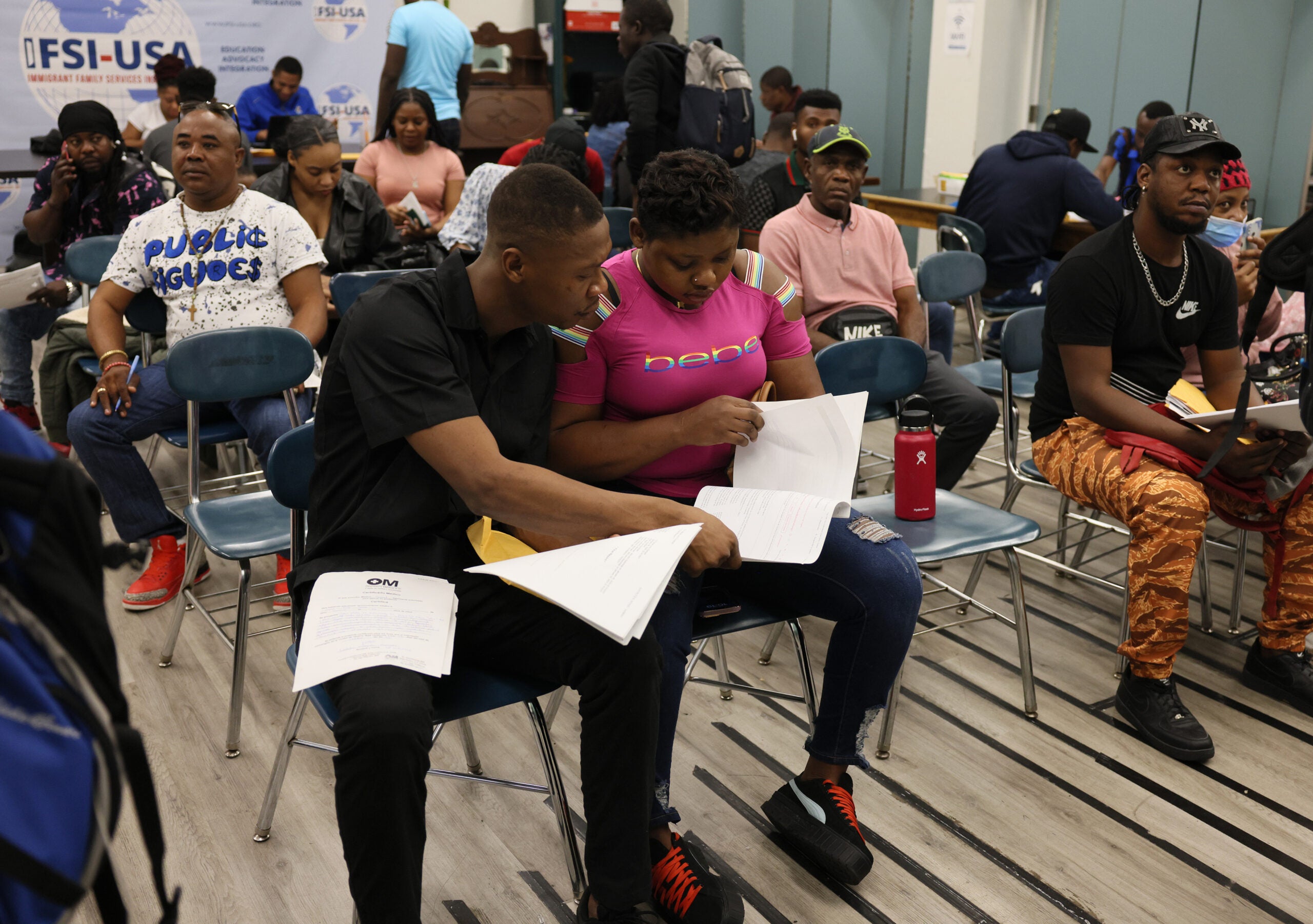 But the expansion of the system has not kept pace with the numbers of additional migrant families and increasing rates of homelessness amid a housing shortage. As a measure of last resort, the state was sheltering 882 families in hotels Tuesday, which government officials, migrant advocates, and migrants themselves agree are a bad environment for families.
By comparison, the number of homeless families the state put up in hotels two years ago averaged under 10.
The Healey administration projects the system will need to serve an additional 338 families every month in fiscal 2024.
The Healey spokesperson, Karissa Hand, said the shelter system is already operating at capacity. "It's clear that urgent action is needed to address this crisis," she said, adding that the administration is evaluating options with municipalities, the federal government, and state agencies to "accommodate demand and meet housing needs in our state."
Dr. Geralde Gabeau, executive director of the Immigrant Family Services Institute in Mattapan, said the influx of migrants began in late 2021, accelerated in 2022, and has remained at a high level this year. Her group serves Haitian migrants, who have fled their home country amid political strife and what the United Nations' human rights commissioner described Tuesday as a "never-ending cycle of violence."
"Every day the situation in Haiti is deteriorating," Gabeau said.
On Monday, the institute's office was full of men, women, and children seeking housing, legal aid, or help enrolling in benefits, including federal cash assistance or MassHealth insurance. Workers speaking Haitian Creole were "doing triage," in the words of one staffer, assessing the needs of a waiting room full of migrants.
Jean-Elie Pierre, 29, came to the office for help securing a work authorization. He had reached Boston just two days earlier, after leaving his wife and 1-year-old daughter behind in Haiti, he said. He came to the United States legally under a new Biden administration program meant to disincentivize illegal border crossings.
He described the program as "a blessing from God."
A construction worker in Haiti, Pierre was eager to get to work in Boston.
But securing work authorizations from the federal government has been a problematic "bottleneck," said Guerlince Semerzier, the institute's workforce development coordinator. Even though migrants like Pierre are eligible to work, the federal government often takes three months to a year to officially grant a work permit.
"It's a nightmare," Semerzier said.
Gabeau said she has watched the fortunes of those with and without work authorizations sharply diverge. Migrants who are able to work start paying rent and become self-sufficient. "The other group is staying home praying for a miracle and the miracle is just a work authorization," she said.
Housing, Gabeau said, is the other great challenge.
Her organization rents apartments, many in Dorchester, and provides them to migrant families until they can get on their feet. But the region's high rents are a drain on the nonprofit's resources, and simply finding vacant apartments requires a sustained effort by her staff.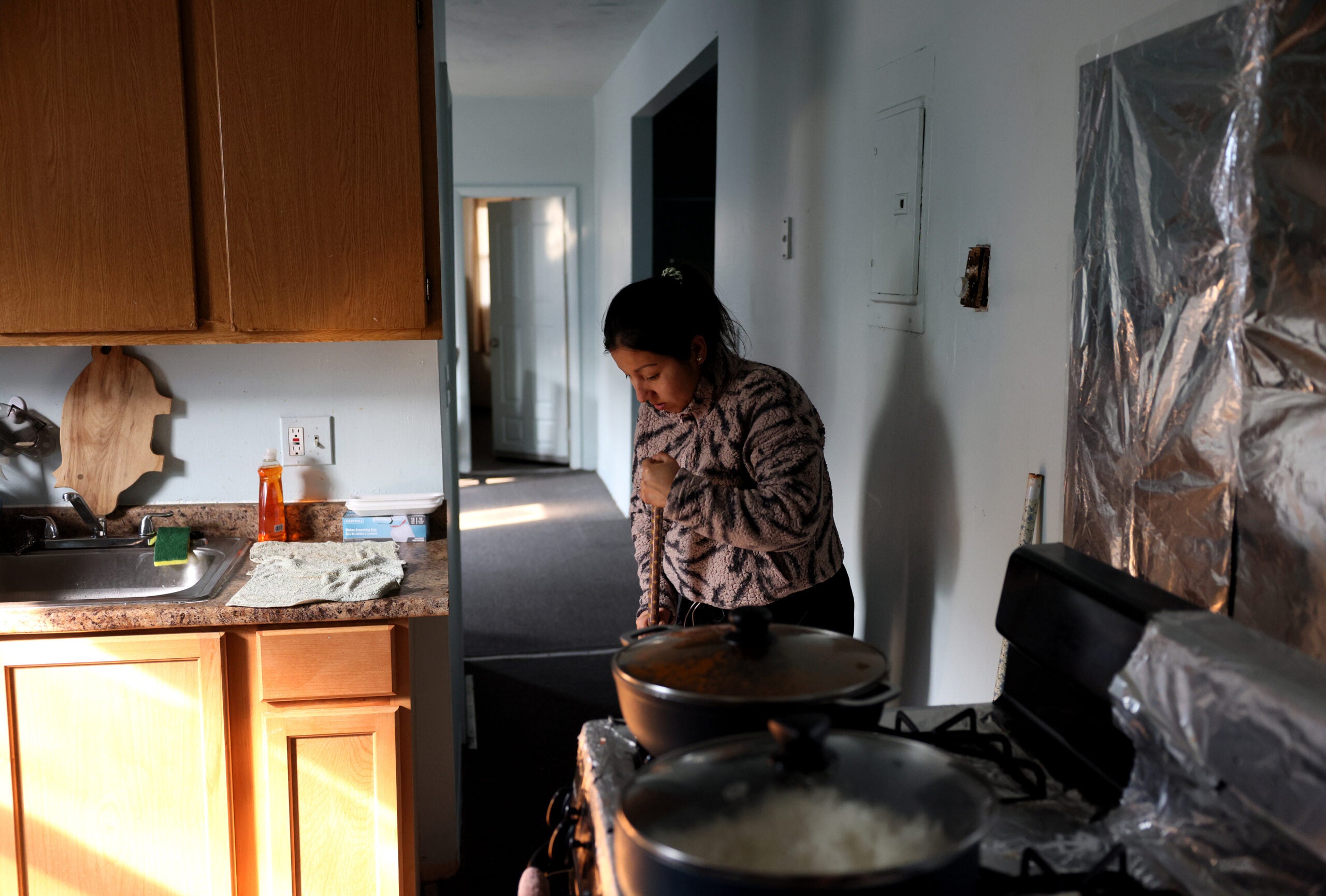 The situation is just as dire for migrants seeking housing on their own.
Vicky, a 31-year-old who came to Boston from Peru last year with her husband and three young children, said her family lived for months in a single bedroom in Chelsea that they shared with a man and his son. Later, they moved into a waterlogged basement with a cement floor and walls.
When she and her husband secured $15-an-hour retail jobs, Vicky started looking for better accommodations. One landlord initially rejected her application for a two-bedroom apartment in Chelsea with no refrigerator and monthly rent of $2,200.
"I begged her," Vicky said. "I think God touched her heart because she agreed to rent it to us."