The Boston Globe
Matthew Nilo rape arrest is sixth under Boston cold-case initiative
Unlike many jurisdictions, Boston does not have a backlog of untested evidence, freeing the department to re-examine unsolved cases.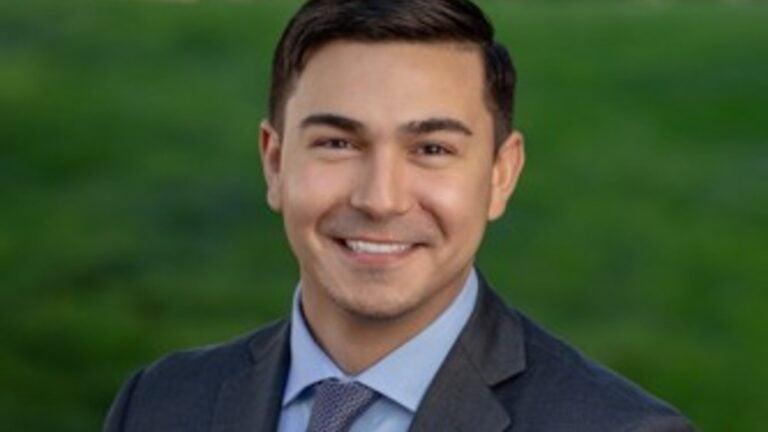 More than a decade ago, the Boston police crime lab tested DNA evidence from four women who said a man had sexually assaulted them in Charlestown. But the technology at the time didn't render much.
The cases remained open, the evidence stored away.
But with new technology, investigators now believe they have their man: Matthew Nilo, a 35-year-old lawyer living in New Jersey who was arrested last week.
Over the past 15 months, BPD has arrested six people now accused of years-old rapes, including Nilo, using a $2.5 million federal grant to re-examine "unsolved cases that present the greatest threat to public safety," according to Boston Police Deputy Superintendent Victor Evans.
The Boston police crime lab is taking a new look at 100 unsolved cases, re-running DNA from sexual assault evidence collection kits that previously didn't yield any usable results. Unlike many jurisdictions, the Boston Police Department does not have a backlog of untested sexual assault kits.
In revisiting the evidence in the Charlestown assaults, police paired the new advances in DNA testing with investigative genetic genealogy, which is done by the FBI. Investigators submit an assailant's autosomal DNA profile to two commercial genealogy databases, GEDmatch and FamilyTree DNA, which are used by consumers looking to trace their ancestry or locate relatives. Customers must consent before their information is shared with law enforcement. The companies then provide a list of relatives and the percentage of DNA they share with the submitted sample.
Historically, investigators had to rely on the federal DNA database, which contains profiles of people previously arrested. If a suspect's DNA profile wasn't in the system, called CODIS, that person could not be identified.
"That happens over and over again," said Barbara Rae-Venter, an investigative genetic genealogy consultant who works with police around the country to help identify suspects in murders and rapes. "The people we identify have no record. They are not on anybody's radar."
She said the quality of DNA from sexual assault kits is very good, even if they are 15 years old. In one case she worked on, a 38-year-old kit was used to identify a former police officer as the Golden State Killer, who was accused in 13 murders and 51 rapes across California in the 1970s and 1980s.
"That is what is so amazing about investigative genetic genealogy," she said. "You are able to identify people who you otherwise would not be able to identify."
Once a suspect is identified, police take a DNA sample — often surreptitiously — to confirm a direct match.
Here in Boston, for instance, police last year said they got a DNA sample from former State Street Bank vice president Ivan Cheung — who is now charged with raping two children and two women at knifepoint between 2003 and 2006 — from a cigarette butt he discarded at South Bay Center.
Investigators received confirmation of Nilo's identity in April, authorities have said, but they haven't elaborated on how. Nilo, who is charged with sexually assaulting four women in 2007 and 2008, is expected to be arraigned Monday in Suffolk Superior Court in Boston.
The recent rape cases from the cold case initiative remain active and are being prosecuted by the Suffolk District Attorney's office. In addition to Nilo and Cheung, Boston police arrested Irving Pierre, who's accused of raping a 16-year-old girl and a woman in Roslindale in 2007 and 2013; William Mancortes, accused of preying on women while pretending to be a ride-share driver in 2017; Demetrius Wilson, who's charged with two rapes; and Ali Abdallah-Muhammad, accused in a 2014 rape.
Besides identifying suspects, genetic genealogy has also been used to determine the identities of murder victims. Last year, the FBI announced that it had identified "The Lady of the Dunes," a Cape Cod mystery that had eluded law enforcement for nearly 50 years.
Some civil rights advocates have raised privacy concerns about investigative genetic genealogy and have called for more regulation over the companies' databases and oversight of police, labs, and genealogists involved in the process. And advocates for survivors of sexual assault say that these types of cold case strategies need to be done in a way that continues to give victims a voice in the process.
Duane de Four of the Boston Area Rape Crisis Center, which is working with the police department, said of cold case crime efforts, "anything that is helpful in terms of stopping repeat offenders is a positive."
"There's a fair amount of perpetrators of sexual violence that are repeat offenders," so catching someone might prevent future attacks, he said.
But, he said, it's important to keep the survivors apprised of what's going on, because it "can be a difficult moment for folks, particularly if someone hadn't heard anything in a long time."
Hema Sarang-Sieminski of Jane Doe Inc., a regional organization that works with survivors of sexual assault, said police departments in general have to make sure "there is accountability toward survivors, a clear explanation in plain language why this is happening, what can emerge."
This also applies, both said, to backlogs of untested sexual assault kits.
"It can be really a shame for someone to go through that, and then have it not be tested in a timely manner," de Four said.
Over the past decade, advocates across the country have demanded law enforcement work harder to clear backlogs. Here in Massachusetts there are two entities charged with testing: the Boston police crime lab, and the Massachusetts State Police Crime Lab, which is the crime lab for the state's other 350 municipalities.
While Boston doesn't have a backlog of untested kits, the state does.
State officials say they continue to chip away at thousands of untested kits. In July 2021, the state had 6,504 untested sexual assault kits dating back to at least 1987. As of April, according to the most recent data available, Massachusetts has 2,779 still awaiting testing by an independent lab the state contracted with following reforms in 2018 and 2021.
"The lab has made significant progress in testing previously untested kits and is working closely with district attorneys to finalize this process," said Elaine Driscoll, the spokesperson for the state's Executive Office of Public Safety and Security.
She said new cases are being processed within 30 days, as is required by state law, as the lab also continues to go through the old cases on a parallel track.
The idea, advocates say, is for survivors who go through the intensive and invasive process of having the kit done to have a system that is responsive to them.
"Our hope is that there's never a backlog again," de Four said.