The Boston Globe
The bone collectors: A look inside the macabre culture of dealing in human remains
The Harvard morgue scandal revealed a community of oddities collectors.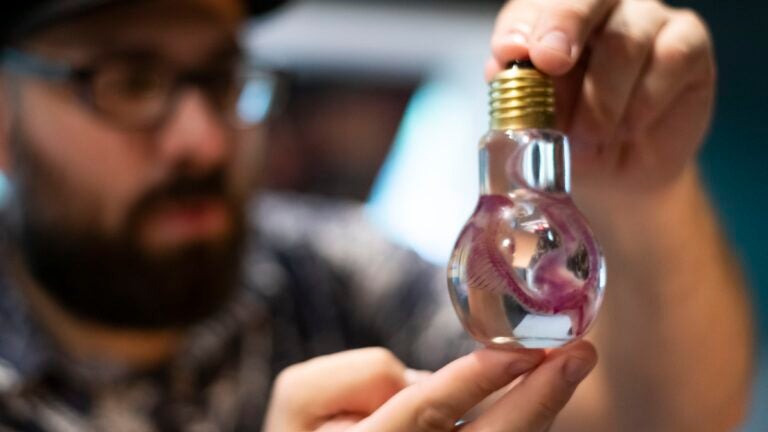 SALEM — Mike Vitka got his first human skull from a dentist's daughter.
Decades ago, Vitka had a friend in college whose dad possessed a well-kept medical example skull. It boasted a full head of teeth — as all the best skulls do — and Vitka loved it. When the friend's father died years later, she gifted it to him.
Today, Vitka says, the skull serves as "the jewel" of a collection that has grown to include an additional human skull, purchased for $250 from an oddities shop in New York City, as well as a human skeleton bought at auction from an Odd Fellows fraternal order post that was going under. (The bones arrived in Salem from Maine, strapped to the back of a friend's car in a ceremonial coffin.)
As Vitka explained recently, a grinning human skull atop a pile of books in one's office "really sets the mood."
Among the more surprising aspects of the ongoing Harvard University morgue scandal — in which a longtime medical school employee is accused by federal authorities of stealing human body parts and selling them to a slew of buyers — is the revelation that there are those who aspire to obtain and collect such things.
Unlike similar cases that have garnered attention nationally in recent years, the alleged recipients appeared not to be black market dealers motivated solely by profit. Rather, at least some of the implicated buyers appear to be part of a network of fringe collectors who sought the specimens, in part, for their own collections.
Indeed, long before federal authorities set their sights on Harvard, a subset of the so-called oddities community had been operating within this marketplace of the grisly and morose. It's a world where things such as embalming supplies, ancient medical devices — and, yes, human remains — can be highly coveted, and legally obtained.
"Whereas it's a dark thing for some people, for other people it's making their day to get something they can't get anywhere else," said Leslie Letourneau, whose Coventry, R.I., shop — Candy's Curiosities & Vintage — currently sells mortuary makeup kits, an 1800s embalming table, and a century-old medical kit still containing poisons.
And it's a marketplace that appears to be expanding.
At the moment, the Oddities and Curiosities Expo, which advertises "preserved specimens" and "animal skulls/bones," is making its way across the United States, slated to make stops in a dozen cities in the coming months. A smattering of brick-and-mortar oddities shops have cropped up throughout New England. And on an oddities-centered Reddit group, users can peruse images of an array of human remains available for sale — including a human skull with "custom carrying case" — or simply seek advice on upkeep.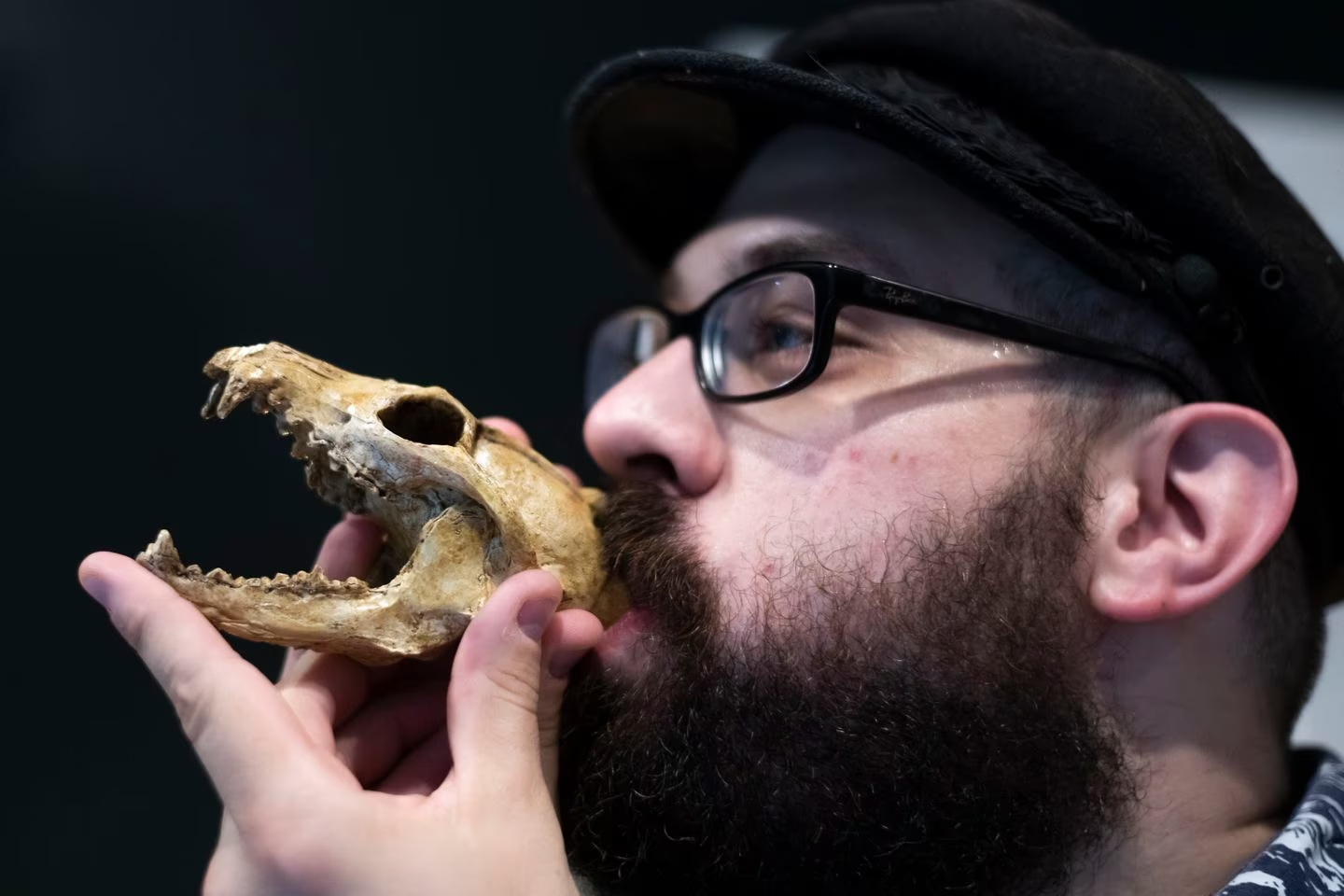 "Just a general question," asked one user, "how [do] I get bones to stop smelling?"
In explaining their pursuit of such things, collectors offer a variety of motivations, from preserving history to securing items that can be used in artistic projects or design. In the search last week of a Kentucky apartment tied to the Harvard case, for instance, investigators allegedly found some 40 human skulls arranged as home decor, including one decorated with a head scarf.
But many say a fascination with death — and the various ways it is processed across history and cultures — has long permeated a certain subset of the oddities community.
During a recent tour of his Warner, N.H., home, Chris Martiello guided a pair of visitors through an extensive personal collection that includes a mummified fetal pig, a pair of taxidermy bats, and various Peruvian funerary dolls, which he said are made using the clothing that a person wore when they died. Martiello, who works as a nurse and became interested in oddities years ago, likened the search for rare items to a kind of glorified scavenger hunt through history.
"[It's] curiosity, plain and simple," said Martiello, who also owns what he describes as a tanned piece of human skin with a preserved tattoo. "You're surrounded all day by mundanity. Having these items shows me that there's a larger world out there."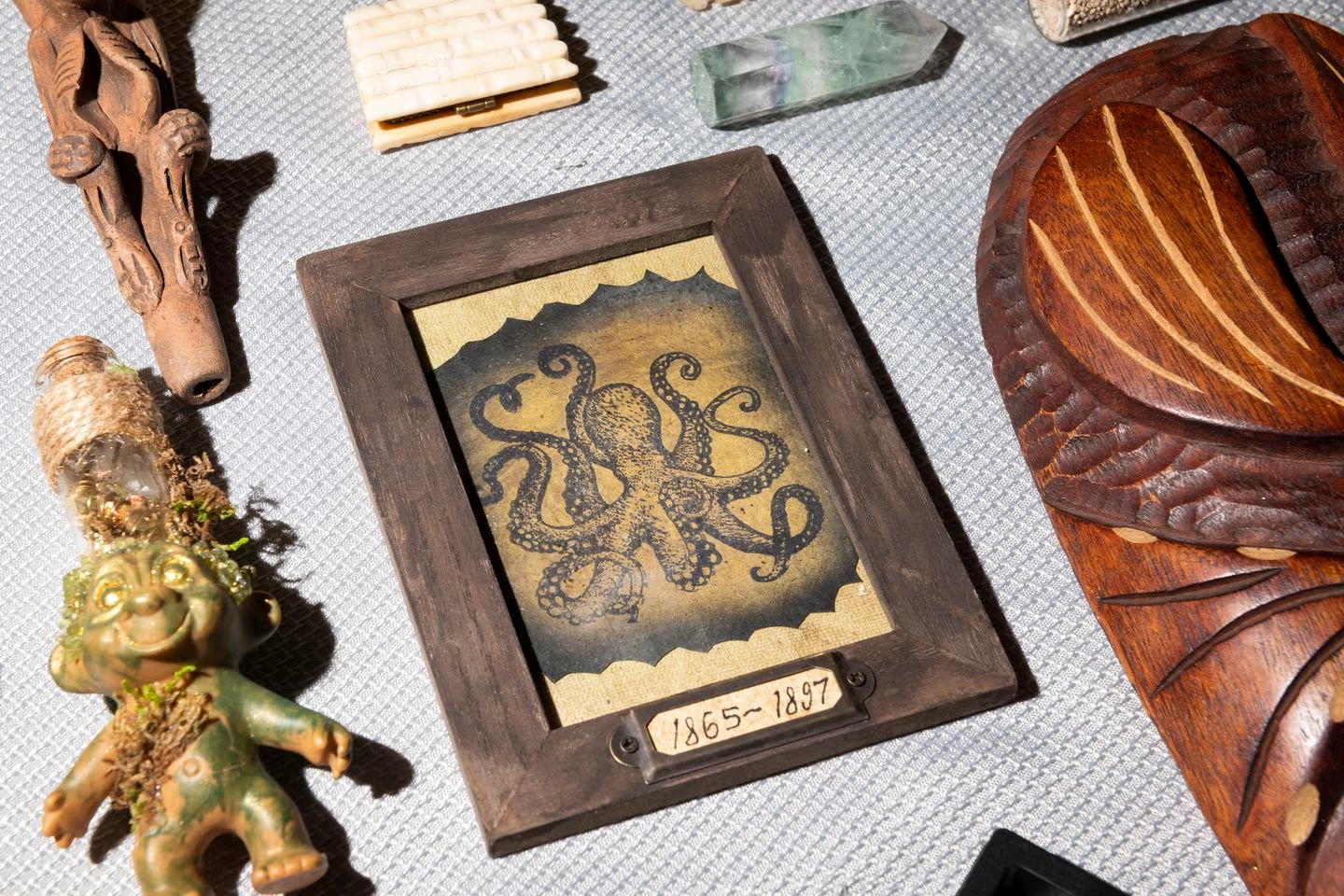 It's a world, collectors readily acknowledge, that isn't for everyone.
"My dad thinks I'm crazy," says Kelsie Bowden, 17, a novice collector from Rhode Island whose assortment of items includes a small jarred shark specimen she's dubbed "Clarence." (Her father, she says, does find humor in one piece in her collection: a racoon penis bone.)
Public confusion over the laws governing the buying and selling of certain items can also create complications; while all dealers and collectors who spoke with the Globe insist they go to great lengths to ensure they adhere to all laws, Letourneau says police have visited her in the past after receiving unfounded complaints from members of the public.
How often the dealing by some in this community actually ventures into the illegal is difficult to determine.
In Massachusetts, no centralized government entity keeps track of many offenses on a granular enough level to know how often Chapter 272, Section 72 — "Buying, selling or possessing dead bodies" — has been charged.
And a survey of district attorney's offices across the state turned up only a few similar cases. The closest matches came from someone in Worcester County who dug up a body for a religious ritual and a South Shore man accused nearly a decade ago of keeping dead bodies in a storage unit.
But even before the Harvard scandal spilled into the national news, some were pushing for measures to make dealing in human remains more difficult.
Though there is currently a patchwork of state laws aimed at addressing the handling of donated bodies — stealing bodies, be it from a morgue or a grave, is always illegal — the Massachusetts Funeral Directors Association is hoping to get federal legislation passed that would regulate what the group sees as a gray market of "body brokers" more tightly.
"Few rules mean few consequences when bodies are mistreated," reads the organization's fact sheet on the proposed Consensual Donation and Research Integrity Act of 2023.
Without question, the recent news out of Harvard has resulted in a circling of the wagons. Several oddities purveyors across New England declined to comment for this story or didn't respond to messages from the Globe. And in the various oddities shops of Salem, the recent allegations hung as heavy as the haze of incense smoke, with questions about human remains eliciting responses ranging from amusement to trepidation.
"[With] this stuff with Harvard, I would suspect it's going to tighten up real good," said Mark Winzeler, who owns Union House Oddities in Contoocook, N.H.
At the same time, the community's recent foray into the public eye does not appear to have dampened the collective spirit.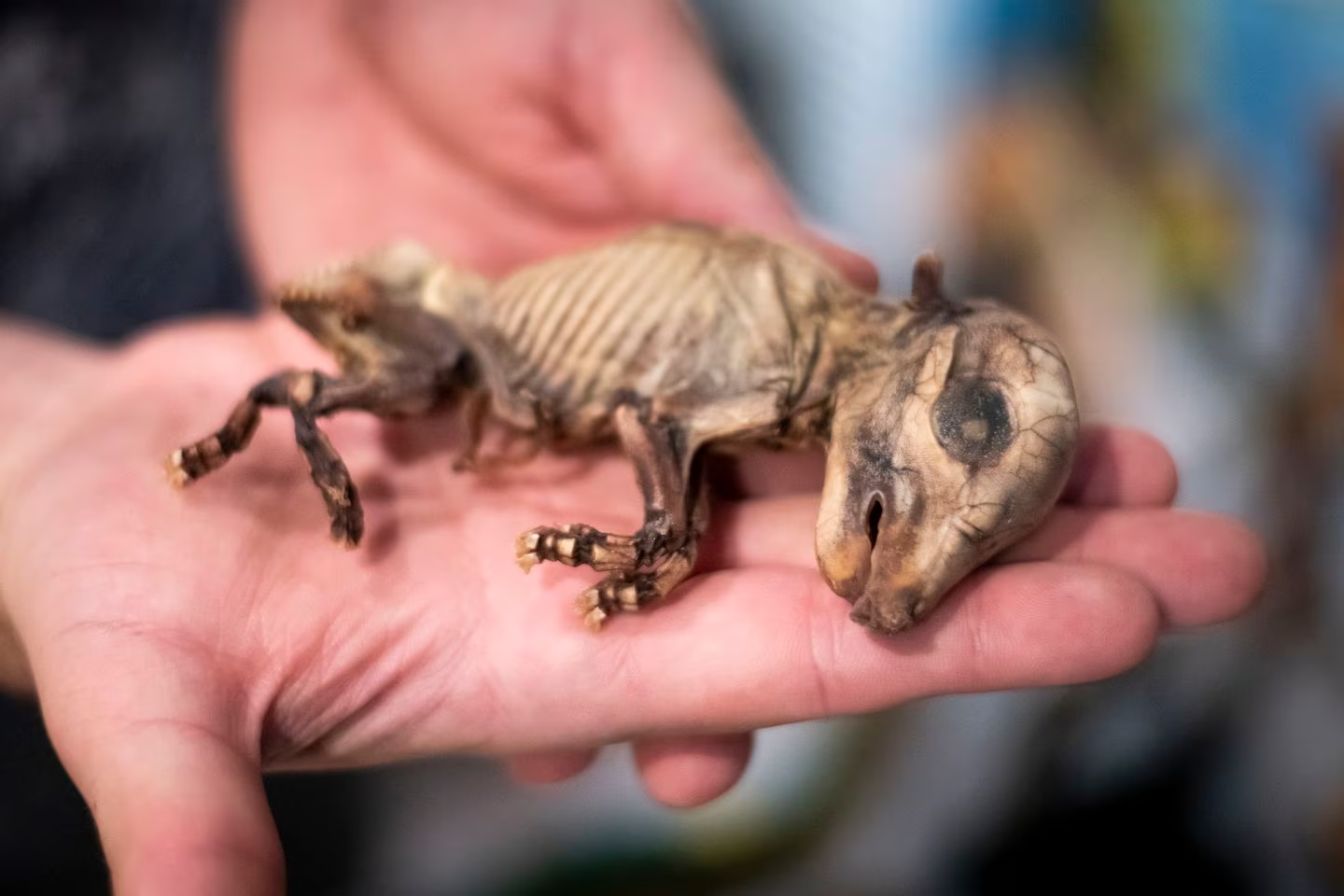 One Salem oddities shop worker who declined to give his name because he didn't have permission to speak while at work said that while he doesn't personally own any human remains, he would love to acquire a human skull if he could find something both legal and affordable.
"It would be awesome," he said, his smile bisected by a labret lip ring. "It's something primal about our human nature that we just don't experience much."
Until then, he is left to make due with a collection that includes a baboon skull that works well as a Yorick stand-in for Hamlet monologues, as well as a clump of hair that purportedly once adorned the head of the cult leader Charles Manson.
His friend down the counter chimed in: "Thinking about death — some people turn it off, but some people can't turn it off, so they look to normalize it."