The Boston Globe
Madison Park valedictorian is first in family to go to college — and to graduate high school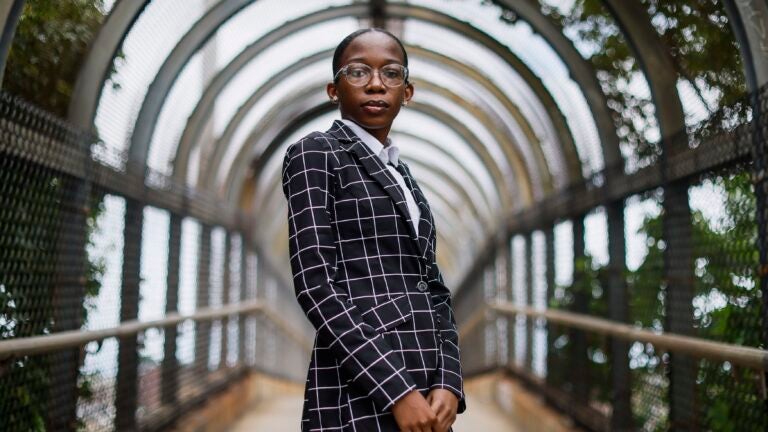 When Lourdjinia Louis, this year's valedictorian at Madison Park Technical Vocational High School, begins classes at UMass Boston in a few weeks, she'll be the first in her family to go to college — perhaps one of many students there who can make that claim.
But this hardworking teen has already achieved another milestone that has her parents beaming with pride: She's the first to graduate high school.
Louis came here five-and-a-half years ago from Haiti, the poorest country in the Western Hemisphere, bewildered by US culture and speaking no English when she enrolled in Boston Public Schools.
The secret to her academic success is simple, according to Louis and some of the teachers who know her best: She asked lots of questions, even as she sometimes struggled to find the words to frame them, raising her hand more often than other students and engaging with teachers until she understood the material.
"I ask a lot of questions so I can get what [the teacher] wants me to do," she said in an interview. "I'm a little slow, but when I get the thing, I get it forever. When I get it, I can teach everyone for you."
Louis also stayed after school every day and came in on Saturdays for tutoring. Some teachers allowed her to submit class essays multiple times for corrections, to help refine her writing in English, she said. Wherever there was an opportunity for improvement, she took it.
Her pre-calculus and calculus teacher, Jamaal Shaheed, said he first met Louis when she was a freshman, and she has always been a "very inquisitive . . . hardworking student," but she wasn't talkative at first.
"Over a period of time, she pushed herself to speak a little bit more, to engage a little bit more with her classmates and her peers," said Shaheed, 52. "I think her comfort zone is to be reserved and quiet. But when she's trying to learn to understand something, I think that's what pushed her and propelled her to connecting and speaking with her peers and just offering herself as someone to share ideas with."
Shaheed said Louis isn't afraid to fail in front of her peers, something that takes "a lot of courage, because I think that oftentimes . . . people find it difficult to show our weaknesses or to show our shortcomings . . . for fear of being judged or ridiculed."
Louis spend her childhood in Port-au-Prince and moved to Boston in December 2017 with her mother, Annelia Jean, and her brother, Loosen Louis, now 14 — none of them able to speak English, she said.
The children's father, Lamartine Louis, initially remained in Haiti, where a gang of criminals threatened to kill him for organizing meetings opposing their activities, his daughter said, as Haiti has been overwhelmed in recent years by violent gangs responsible for hundreds of murders and kidnappings.
Gangs now control an estimated 80 percent of Port-au-Prince, and the country's underfunded Haitian National Police has only about 13,000 active duty officers to serve a nation of more than 11 million — too few to combat the surging violence, The Associated Press reported this month.
Lamartine Louis now lives in safety in the Dominican Republic and has been watching his daughter's achievements from afar with pride, she said.
"He sent my graduation video to everyone in my country, like, 'That's my daughter! My daughter just graduated!' " Lourdjinia Louis said. "When my dad knew I was valedictorian, he was [very] happy."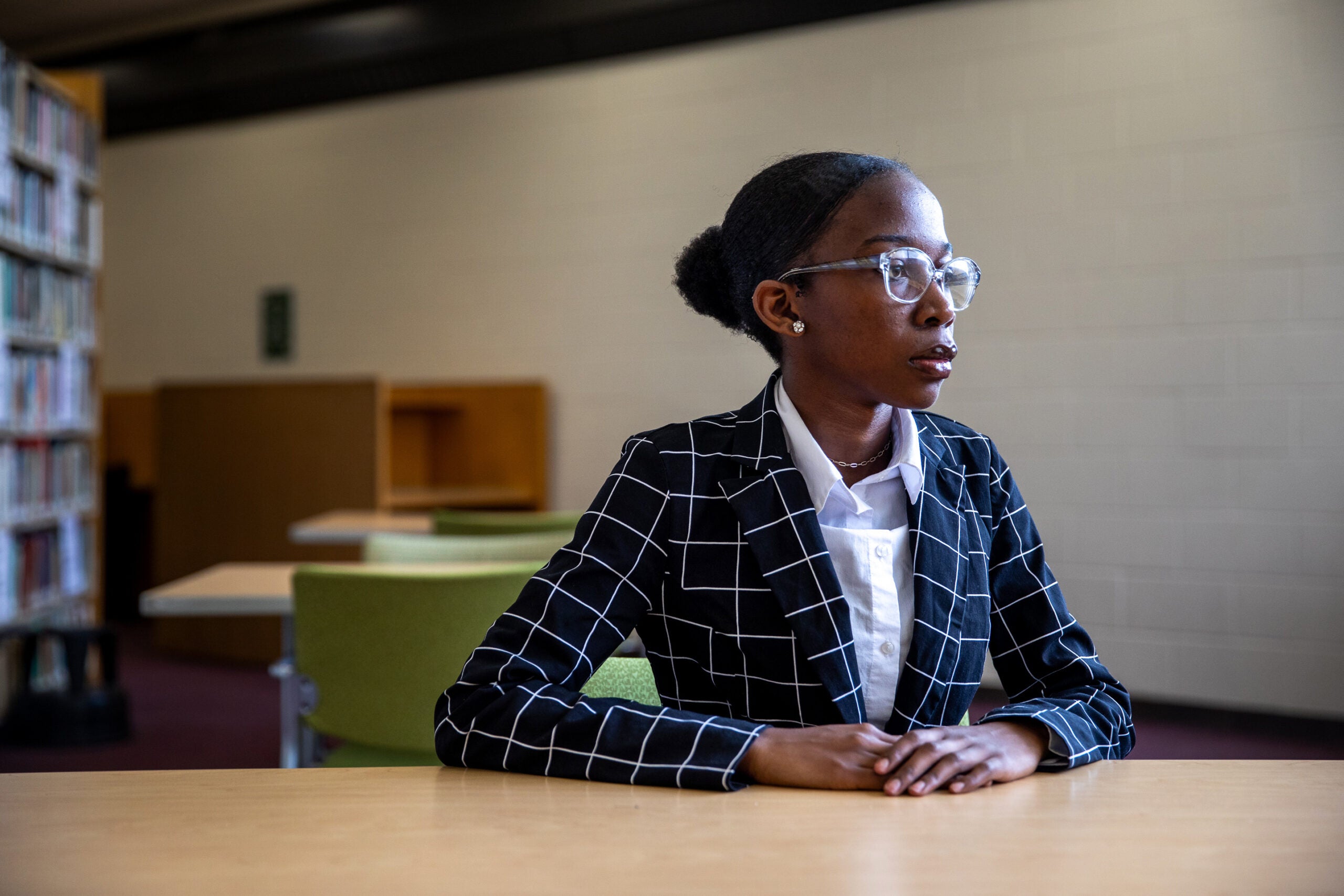 Annelia, Lourdjinia, and Loosen came to Boston and found a home in Hyde Park, where they stayed three years before moving to Mattapan, where they remained. Annelia found work as a housekeeper, and Lourdjinia enrolled in the Washington Irving Middle School in Roslindale, she said.
But she was transferred in eighth grade to Mildred Avenue K-8 School in Mattapan after her mother signed a document from the school district that she didn't understand, Lourdjinia said. After about a month, she returned to the Irving.
"When you first come, it's hard because you don't know [anything]," Lourdjinia Louis said. "They ask you to sign, sign, sign — you don't even know what you're signing. You just sign. . . . That was scary."
Louis loves people and hates to see anyone suffer, she said. Growing up in Port-au-Prince, she sometimes saw hungry children her own age on the city streets asking passersby for money. Now, she hopes to use the opportunities life has afforded her to become a doctor and help others, especially back home, where there is a desperate need for medical care, she said.
"Growing up in Haiti, to go to the hospital, you have to pay," she said. "If you don't have money, you will be dead."
Louis is taking summer classes at Bunker Hill Community College now and working part time at Boston Medical Center, where she takes patients' vital signs, collects samples for testing, and helps conduct electrocardiograms.
Doranggie Manso Alvarez, who teaches aspiring medical assistants at Madison Park, said that when she met Louis, "She was really quiet, but she was always eager to be the first one to answer."
"Over the years, I learned that the quieter ones, the ones that try to stay back and not give too much attention to themselves, are the ones that actually know how to do this stuff even better," Alvarez said.
Louis always completed her work on time, often early, and if she got an A-minus she would ask how to bring her grade up, Alvarez said. "And I'm like, 'It's an A-minus — it's OK!' " she said.
When Alvarez watched Louis demonstrate how to perform a medical procedure in class, she could tell the teen had been practicing at home.
"She has a bright future ahead of her. . . . She knows what she wants, and she's going to accomplish it," Alvarez said. "I can't wait to see her five or 10 years from now, doing what she wanted to do."