The Boston Globe
In face of housing crisis, Mass. lawmakers appear aligned on one of the first of many responses
Lawmakers appear ready to substantially boost spending on tax credits used to build market-rate housing in midsize and smaller cities.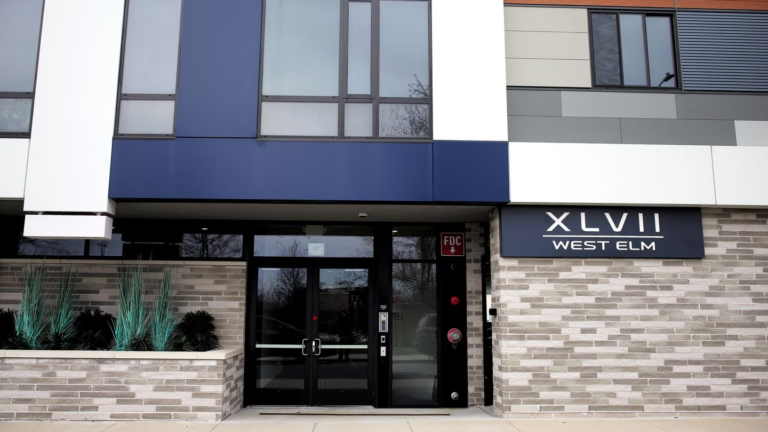 Nearly six months into its session, the Legislature is primed to dramatically expand a tax credit program to spur more market-rate housing in midsize and smaller cities, marking what leaders suggested is a table-setter for a larger response to the state's crippling housing woes.
The bid to pump tens of millions more dollars into the so-called Housing Development Incentive Program, while at the same time reshaping it, marks one of the first times the House and Senate leaders appear in alignment on a major housing policy initiative this year.
Action on the housing front can't happen fast enough. Lawmakers say they're under constant pressure to move in the face of the crushing demand for housing statewide. In Greater Boston, the median price for a single-family home is at an all-time high, while rents are now among the highest in the nation. Officials estimate the state needs hundreds of thousands of additional units by the end of the decade to help stabilize prices.
The program Massachusetts lawmakers are targeting faces its own ticking clock. The current $10 million annual cap on those housing tax credits is slated to roll back to $5 million on Jan. 1, said Representative Antonio F.D. Cabral, a longtime supporter of expanding the program.
The proposals the House and Senate have each passed would increase the annual cap on credits under the Housing Development Incentive Program, or HDIP, to $57 million initially, and then set it at $30 million annually after the first year.
"It's a program that we know works, it's got a proven record," said Cabral, a New Bedford Democrat and the House chair of the so-called Gateway Cities Legislative Caucus. "We don't want to wait. It puts us behind in addressing the housing crisis."
There are complications, however; each chamber passed the language to dramatically increase the credit limit in a separate piece of legislation, leaving it unclear exactly when, or how, the measure could reach the governor's desk.
Its emergence while a series of other housing proposals before the Legislature remain idle also chafed some Democratic lawmakers, who say the program's focus on creating more market-rate housing does little to address a desperate need for more affordable units, too.
Still, the House and Senate each embraced similar language a year ago, as has Governor Maura Healey. That three-way support signals the proposal is on its way, clearing the way for a vast expansion of a program first started under the Patrick administration.
"It's an attempt to jump-start and pick up the debate on this whole issue," House Speaker Ronald Mariano said after the House passed the proposal last week. "We're getting all these other pressures to try something, to do something."
HDIP targets the development of more market-rate housing in the state's 26 so-called Gateway Cities, where median household income is below the state average. They include major cities such as Worcester and Springfield, as well as smaller ones such as Westfield, Salem, and Taunton.
Developers can apply for credits up to $2 million toward both new builds and substantially renovated properties. To qualify, at least 80 percent of the units must be market-rate, as opposed to requiring a certain level of affordable units.
As of last year, the state had awarded nearly $90 million under the program to 61 projects — 31 of which were complete and 30 that were still under construction or pending, according to a Massachusetts Law Reform Institute report in December. The nonprofit MassInc said the program has helped create nearly 2,700 new units in and around downtowns and transit areas.
But the demand for credits has far outstripped its size, state officials say. A spokesperson for Healey's newly created Office of Housing and Livable Communities said the last time the state issued a notice of funding for credits was in the fall of 2021. The majority of the most recent credits were awarded around the same time, but while the state hasn't accepted new applications, it regularly speaks with developers, who have expressed demand for anywhere from $50 million to $60 million in credits.
Rachel Heller, chief executive of housing advocacy group Citizens' Housing and Planning Association, said the key for policy makers and the state is to make investments in different ways and marry different approaches, such as zoning changes, with more funding.
"Every effort to create housing will be helpful. We need a lot more," Heller said. "And there is no one policy and one spending mechanism that is going to solve our housing problem. It's harder in some of our Gateway Cities than others. That's where the administration can play a really important role in investing in Gateway Cities . . . depending on what their local market is like."
Healey in March proposed a similar approach to the Legislature for expanding HDIP, advocating for the cap to temporarily hit $50 million. Legislators had embraced similar language a year ago as part of a sweeping economic development and tax relief package, much of which collapsed in the final throes of the legislative session.
This time, Senate leaders tucked the proposal into the chamber's $600 million plan to overhaul the tax code, which they're now negotiating with the House behind closed doors.
In somewhat of a surprise, the House then tacked its version onto a $700 million supplemental spending bill it passed last week, which the Senate has yet to take up. Representative Aaron Michlewitz, the chamber's budget chief, said the idea was to put the language on a "little quicker fast track" while tax negotiations lumbered along.
The expansion isn't the first legislative effort to address housing this year. Lawmakers have proposed making permanent a pandemic-era renter protection law that would bar landlords from evicting financially struggling tenants who have applied for rental assistance.
Both chambers have passed language increasing tax deductions for renters, and legislators have signaled support for pushing hundreds of millions of dollars toward emergency rental aid and rental vouchers as part of the still-pending state budget.
But the bid to expand HDIP has faced pushback from some advocates and progressive lawmakers. The Massachusetts Law Reform Institute has warned that a dramatic hike on the credit cap would mean developers would score at least $200 million in tax credits over the next five years "for expensive housing meant for smaller households with disposable incomes."
Only about 1 percent of units for which the institute had information on had three or more bedrooms, and only 2 percent of units created under the program have been affordable, according to its report.
Representative Mike Connolly, a Cambridge Democrat, said bolstering HDIP without any accompanying efforts to expand low-income and affordability housing leaves open questions about what the Legislature's priorities are.
Connolly was one of three lawmakers — and two Democrats — to vote against a sweeping House amendment that included the HDIP expansion.
"If we put some money into HDIP, additional housing will come out on the other end, and all things being equal, that's something we should welcome and appreciate," Connolly said. "But a more important question is: Are we spending our money in the most effective ways?"
Matt Stout can be reached at [email protected]. Follow him on Twitter @mattpstout.
Newsletter Signup
Stay up to date on all the latest news from Boston.com