The Boston Globe
He starred in 'The Good Place' and 'Parks and Recreation.' Now you can sail with him on his windjammer in Maine.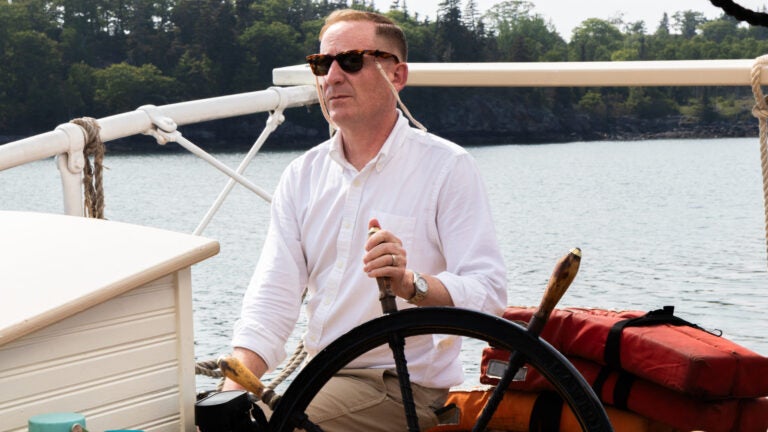 The past few months have been unusual for most people in Hollywood — Marc Evan Jackson included. Instead of spending his time on studio sets, he has joined fellow actors and writers on the picket lines in calling for new contracts.
But across the country, in the waters of Maine, Jackson has found reprieve — sailing on overnight cruises aboard the Grace Bailey, a windjammer he became a part-owner of last year.
Now Jackson, known for his witty, deadpan — and in his words, "very memeable" — characters on television shows such as "The Good Place," as a powerful demon boss, "Parks and Recreation," as a no-nonsense attorney, and "Brooklyn 99,″ as a police captain's husband, has embraced a new role.
"I'm the chief relaxation officer aboard," said Jackson, 53. Or, as he describes it, the person who fuels lively conversations and entertainment with passengers and crew aboard the traditional coasting schooner, a two-masted and wooden-hulled ship framed with white oak.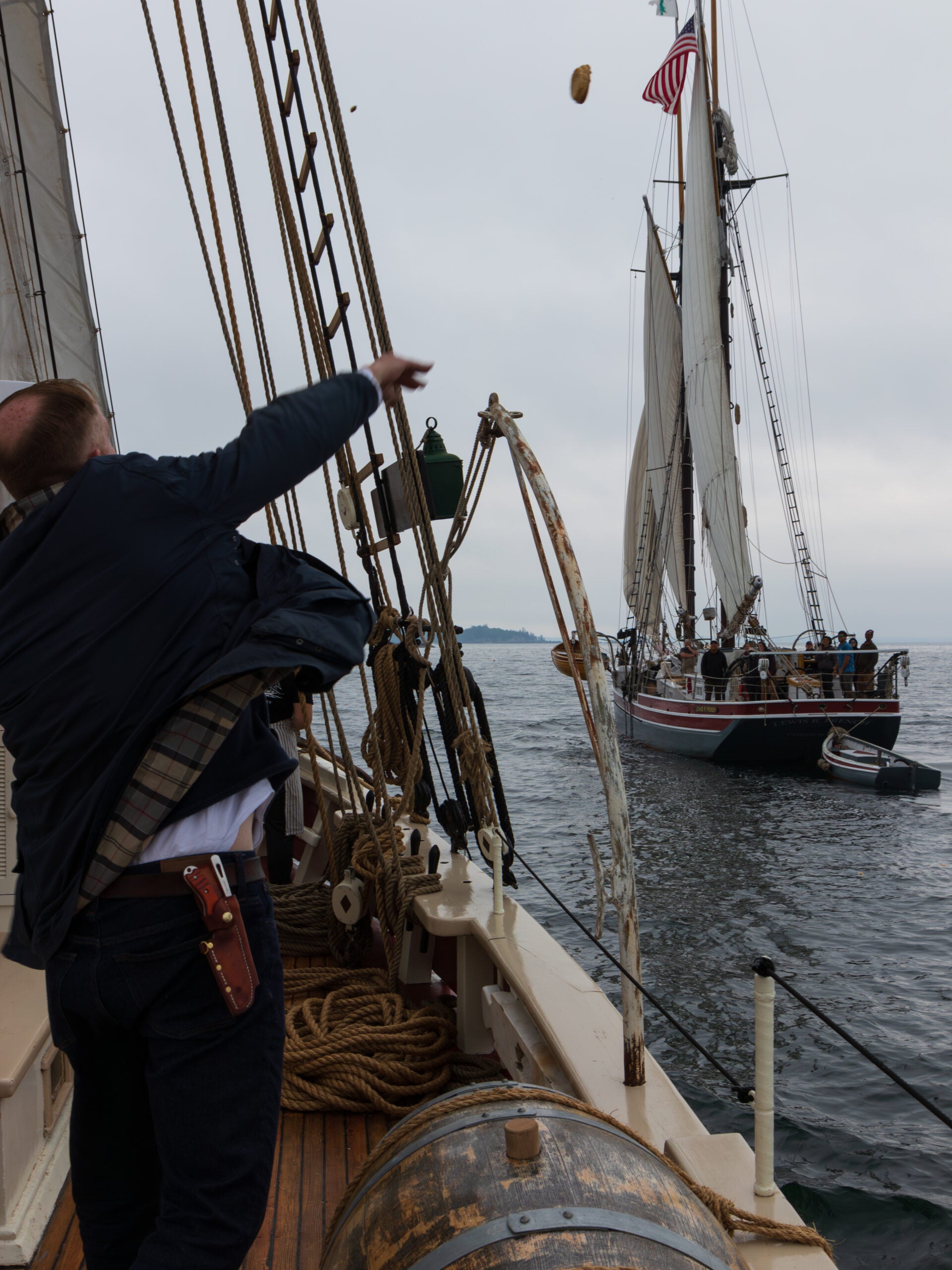 As a boy growing up near Lake Erie, Jackson dreamed of becoming a sailor, navigating the choppy seas with the wind at his back. It was a curious dream of unknown inspiration — he came from humble means in Buffalo, N.Y., and his family never owned a boat. But it was a calling just the same.
While perusing the public library with his mother, a 12-year-old Jackson came across "WoodenBoat" magazine and asked for a subscription for Christmas. He studied the pictures of historic schooners and became entranced with advertisements for trips on windjammers in Maine, where the cruises originated in the 1930s.
He even began to write the captains, pleading to be hired.
"I used to write away to these poor captains and say, 'Wow, have I got a deal for you?' I'm 12 years old. I'm 13. I'm 14 years old. I live very far away. I have no experience. And I'm only available July and August," he recalled with a laugh.
Remarkably, the captains always responded, promising the chance of a job when he was older and sending brochures with nautical charts that he pored over, aspiring to sail into Sabbathday Harbor, Pulpit Harbor, and Swans Island.
It was a dream he would not outgrow.
The day after he graduated college in Michigan in 1992, he became a deckhand on a schooner, the Malabar, and followed his captain to Maine the next year, becoming first mate aboard the Mercantile, a former sister ship to the Grace Bailey. Sailing seemed to come naturally, and he relished every second.
"My great-grandfather was a schooner captain in Prince Edward Island," Jackson said. "That doesn't seem coincidental. Seems like literally in my blood … maybe that's why I'm so drawn to it this whole time."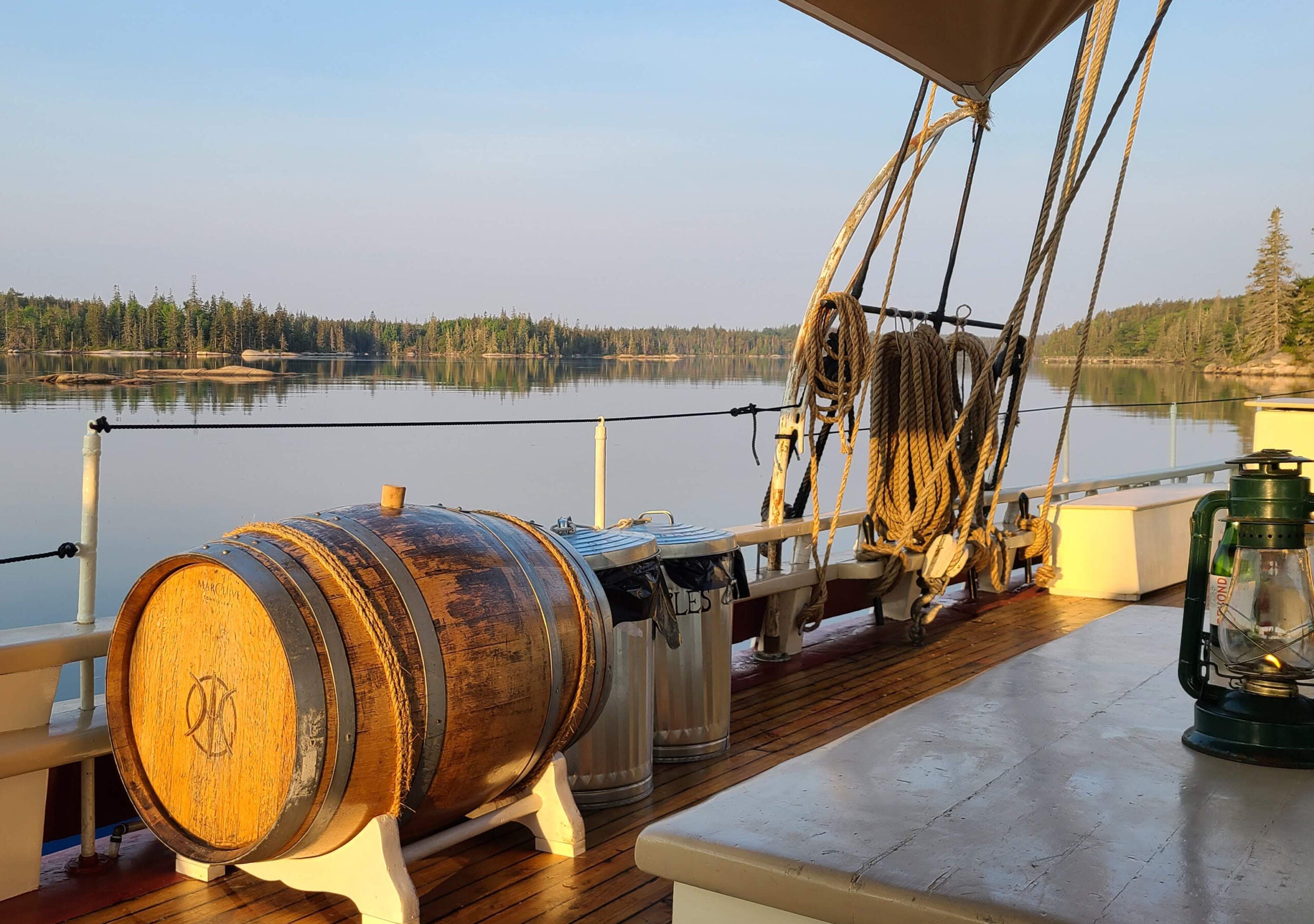 He still subscribes to "WoodenBoat" magazine and while scanning its pages last winter discovered that his former captain was retiring and selling the Mercantile. Jackson returned to Maine that summer to take a couple of trips and relive the old magic.
While there, he watched in awe as Sam Sikkema, 36, deftly hauled the Victory Chimes, a large three-masted schooner, out of the Eggemoggin Reach, a channel that runs between Deer Isle and the coastal mainland.
Within days, Jackson learned Sikkema was selling the famed ship and was looking for partners to buy the Grace Bailey, a schooner built in Patchogue, N.Y., in 1882.
Jackson started putting out feelers on social media pages for the Victory Chimes, "aggressively liking and commenting" on posts. Sikkema quickly noticed, Jackson said.
The Victory Chimes often needed repairs and had become too costly to maintain, Sikkema said. But he was eager to stay in the windjammer trade.
"It was clear that this person was an actor, but also had an interest in sailing. When I was sort of looking for investors, I was like, 'Well, I don't know. Let's pitch this guy and see if he's interested.' Turns out he was," said Sikkema, who has sailed professionally for about two decades and now captains the Grace Bailey.
In December, Jackson joined Sikkema in purchasing the Grace Bailey with two other partners — including Suzannah Smith, who handles bookings.
The ship operates out of Rockland, and trips — which range from three to six nights and cost up to about $2,000 per person (Maine residents are given a 40 percent discount) — offer an all-inclusive experience, Sikkema said. The 83-foot vessel has enough cabins to hold a couple of dozen passengers, and there is no set itinerary as it sails the waters of Midcoast Maine, stopping at island nature preserves, deserted islands, and quaint coastal villages, Sikkema said.
"The area around Pemaquid up to about Mount Desert Island is a rich environment for sailing around and there's so many things to see that you could never see unless you were out on the water," he said. "It's a really, really cool way to interact with nature and interact with the world around you and slow the world down a bit and settle in."
The windjammer industry in Maine began in the late 1930s when Captain Frank Swift began a business buying old cargo schooners, revamping them with accommodations and bunks, and charging passengers for cruises along the coast, said Jim Sharp, 90, who captained windjammers for decades. He directs the Sail, Power, and Steam Museum in Rockland, which he founded with his wife.
"It's phenomenal that the windjammer fleet is still around," and there are about a dozen in operation now, Sharp said. "As long as we have a nucleus of wooden sailing vessels here, it attracts the kind of men and women who want to do this kind of thing, and it will perpetuate itself. It will go on for a long time yet to come."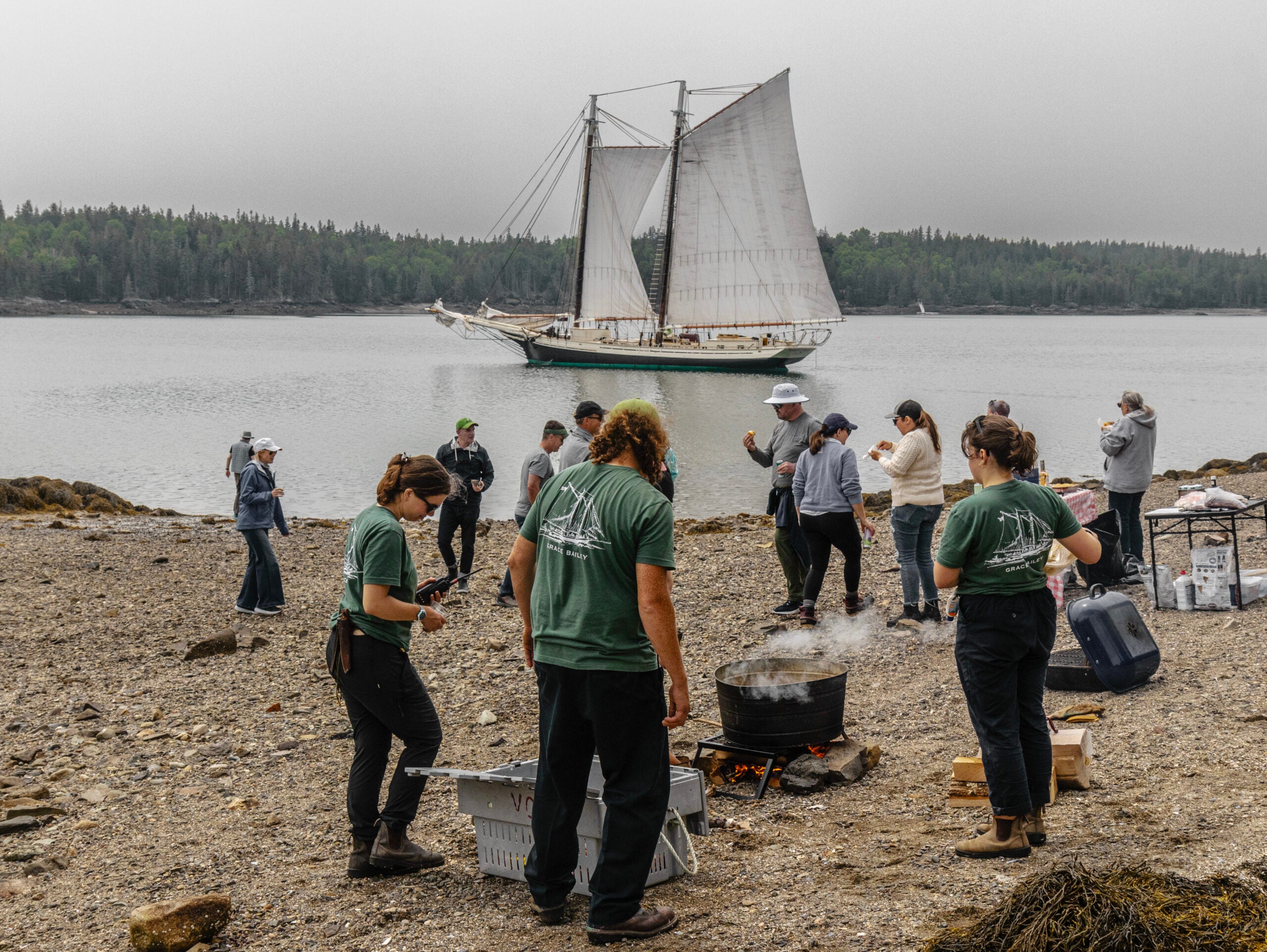 Jackson, whose acting career is noted on the Grace Bailey's website, has joined several trips this year and will take part in the remainder of the season, which stretches into October. Sikkema said the trips with Jackson are a special draw, praising him as a gracious host with fun stories and plenty of history to share.
While Jackson imagined himself on the open water as a child, he was later steered in a different direction, discovering his love for acting and comedy.
After the season sailing in Maine, he returned to Michigan, where he had attended Calvin University, and picked up a few jobs. Although he did a few plays and was in the band and orchestra in high school and college, he said his career in Hollywood "is completely accidental — I never planned it."
But after he joined an improv troupe with people he knew from college, he fell in love with the craft and got into sketch comedy from there. After several years, he moved to Los Angeles and has since become a well-known figure on television.
But he never lost sight of his passion for sailing, especially on windjammers.
He has brought several friends aboard the Grace Bailey and hopes to find a "secret week" next season to gather all of his Hollywood pals at the same time. "Parks and Recreation" co-star Nick Offerman, a woodmaker and good friend, is among those eager to join him on a trip.
Passengers often ask him questions about specific scenes from shows such as "The Good Place" and what it was like working with certain actors like Ted Danson and Kristen Bell. Jackson said he is always happy to chat and share behind-the-scenes details, such as improvised lines. Time seems to slow down on the Grace Bailey, leaving plenty of room for connections to be made.
"It's never the same for an entire trip — always something new to look at," he said. "I'd like to be involved with the schooner Grace Bailey for as long as she'll have me."