The Boston Globe
Another downtown office building sells at a sizable loss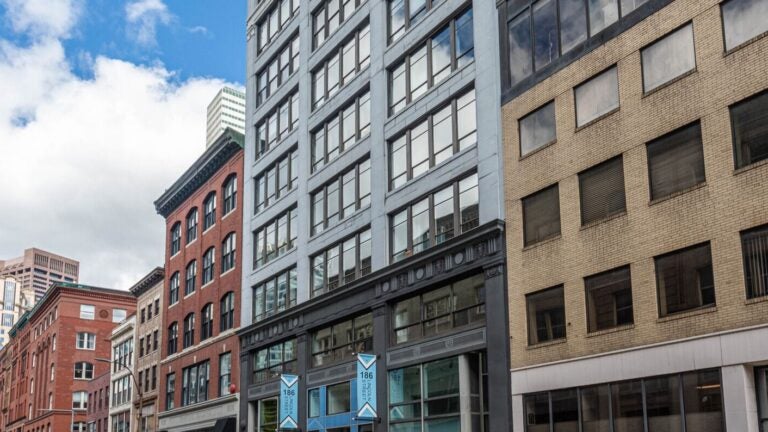 Boston-based City Realty Group last week said it has acquired a nine-story Leather District office building for $11 million, little more than half what the property last sold for in 2015.
The 73,000-square-foot building is located at 186 Lincoln St., just south of South Station. It's roughly half leased, with tenants including CozyKin, SmartSense by Digi, Full Contact Advertising, and Mightier.
"Our goal is always to be the best option for tenants looking for space in our neighborhoods," said Steve Whalen, managing partner at City Realty, in a statement. "By being flexible and responsive to tenants' needs, we seek to form long term, mutually beneficial partnerships."
The sale is another example of a Class B downtown office selling for a deep discount from its prior purchase price. Citywide office valuations are down about 20 percent to 30 percent, according to recent research from brokerage Newmark. Smaller, older office buildings have generally seen steeper declines in occupancy since the onset of the COVID-19 pandemic than more modern towers.
"Challenged market fundamentals and an elevated interest rate environment are driving office valuations down," Newmark's recent research report states.
At 186 Lincoln, City Realty plans around $1 million in upgrades, including bike repair and storage facilities, a fitness room with lockers and showers, and tenant common space. One change the firm is not considering: converting the property to residences.
"It's very deep. The dimensions don't lend themselves to conversion," said Cliff Kensington, City Realty's director of acquisitions. "The existing layouts just wouldn't work very well."
The city of Boston has a short-term office-to-residential pilot program open for applicants. Gov. Maura Healey's administration is also considering support for conversions via its $4.12 billion housing bond bill, while the federal Department of Transportation and Department of Housing and Urban Development reportedly plan to free up resources for conversions.
Real estate firm Brickman last purchased 186 Lincoln St. in 2015 for $20.7 million. The building was more fully occupied then, Kensington said, though he couldn't recall a specific occupancy rate. But throughout the COVID-19 pandemic, several leases cycled out, leaving the property's bottom four floors empty.
In recent years, as Brickman looked to sell the property, the firm asked for "at least" $20 million, then $18 million, Kensington said, reflecting a disconnect between what owners thought properties were worth and their value. Brickman representatives could not be reached for comment.
"The value of these properties are driven by the cash flow that either is there, or you can project to be there after you fill up any vacancies," Kensington said.
The property has about 30,000 square feet to lease, with available offices starting around 1,500 square feet.
Newmark brokered the sale of 186 Lincoln, and Mechanics Cooperative Bank financed the deal. The building "offers a combination of in-place income and value-add opportunity," Newmark's Samantha Hallowell said in a statement.