Travel
Here's what to know about the Uber and Lyft changes at Logan airport
Pick-ups and drop-offs will be limited to designated zones starting later this year, according to Massport.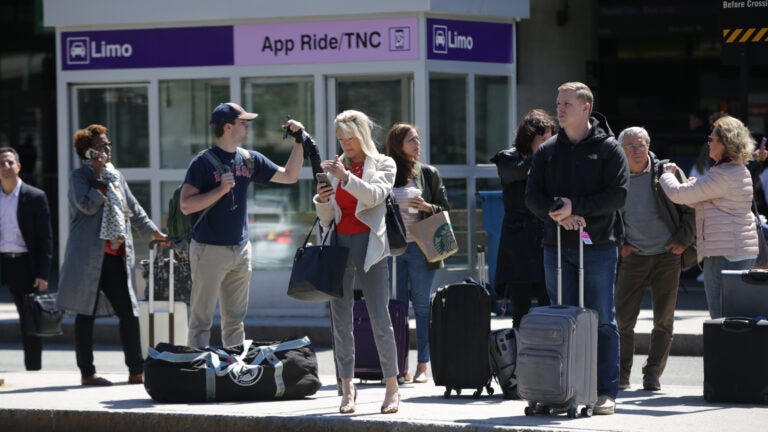 If you usually take an Uber or Lyft to or from Logan airport, there are some changes heading your way.
The Massachusetts Port Authority (Massport) Board of Directors voted Thursday to move forward with banning ride-sharing companies from dropping their passengers off at the terminal door, although with an exception between the hours of 4 and 10 a.m.
Rides, instead, will be directed to a central location — a decision officials hope will help streamline the drop-off and pick-up process for drivers and ease traffic build-ups.
"The increasing congestion is negatively impacting the airport roadway, the tunnels and Rte. 1A," Massport Board Chairman and Worcester County Sheriff Lew Evangelidis said in a statement. "This is the best plan for the long-term sustainability of Logan Airport, by reducing the traffic for all airport passengers, as well as the residents of our surrounding communities. This will be subject to review as we move forward."
Here's what to know about the changes:
Drop-offs and pick-ups will be made in designated zones in the Central Garage
Except between 4 and 10 a.m., passengers of "Transportation Network Companies" (TNCs) such as Uber and Lyft will no longer be able to be dropped off at the terminal curbside, according to a Massport statement.
Drop-offs and pick-ups, starting in October, will be limited to dedicated zones in the Central Garage.
"Moving TNC operations to the Central Garage will allow for Rematch and Shared Ride options to be put into place effectively. This will make it easier for a TNC driver dropping off a passenger to match with a waiting pickup passenger," the statement says. "Passengers will have a shorter wait time to be picked up, in a weather-protected area (unlike the current set up), and will have the option to take a 50% discounted shared ride, such as uberPOOL and Lyft Shared."
According to Massport, curbside drop-off in the morning is still feasible because the majority of traffic is for departing flights. MBTA service is also not available until 5:30, which makes ride sharing a popular option for travelers, the agency said.
The new zones will include baggage check and Sky Caps; better wi-fi connectivity; and wheelchair assistance and will also be climate-controlled, officials said.
The agency says it is sacrificing 1,000 paid parking spaces for the new plan, which is expected to cut down on the number of empty Uber and Lyft vehicles leaving Logan airport — known as "deadhead" trips — by roughly a third.
Officials expect about 15 million Uber and Lyft trips to go to and from the airport this year — a 3 million ride increase over 2018.
Last year alone, there were 5 million deadhead trips.
A new drop-off fee will be added in October
The board voted to put in place a $3.25 drop-off fee for Uber and Lyft starting on Oct. 1, but also opted not to adjust the existing $3.25 pick-up fee, officials said.
According to Massport, the current fees are among the lowest at major airports across the country. The new charge now puts Logan airport among the middle, with fee revenue going toward "improving HOV modes."
Additionally, riders who opt to share their rides with other passengers will see a discounted fee of $1.50, officials said.
The new fees, however, are lower than what the board initially considered last month. The original plan called for charging $5 for both pick-up and drop-off trips.
"As a strong economy continues to drive Logan Airport passenger demand, we are confident that our new plan is a step in the right direction to help alleviate congestion on our roadways, the tunnels and in our surrounding communities," Massport Acting CEO John Pranckevicius said in a statement. "Our goal has always been to move more people in less vehicles while providing a better customer experience, and we think this plan achieves that."