Travel
MBTA lifts 'global' speed restriction on Mattapan Line
Sections of track throughout the system remain under restrictions imposed last week.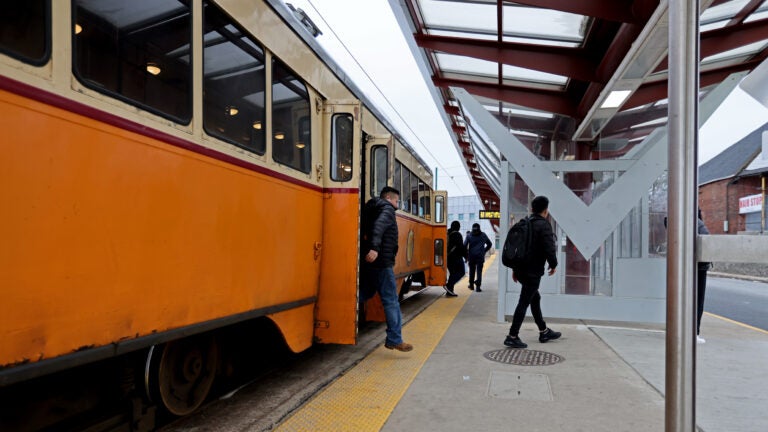 MBTA riders were given a bit of good news Thursday, when the agency announced that its Mattapan Line was no longer subject to a blanket speed restriction.
Speed restrictions on a number of lines were announced unexpectedly late last week. They were prompted by a site visit from the state's Department of Public Utilities, officials said.
The system-wide restrictions were lifted less than a day later, but the entirety of the Green and Mattapan lines remained restricted. Despite Thursday's news, the Green Line is still under a global speed restriction.
Targeted "block" speed restrictions are still in place on certain areas of the Red, Blue, Orange, and Mattapan Lines.
All the speed restrictions imposed by MBTA officials lowered the speed limit of trains from 40 mph down to 25 mph.
MBTA Interim General Manager Jeff Gonneville said during a press conference last week that DPU officials visited the Red Line between Ashmont and Savin Hill. They asked the MBTA for documentation on recent geometry car tests, a method that uses mechanical equipment to inspect the track for easy-to-miss flaws.
"What they [the DPU] were looking for was that supporting documentation," he said. "In this particular instance and in these particular cases — not just here but also globally through the system — there is some documentation inconsistencies and some areas where the documentation does not exist."
A DPU spokesperson told The Boston Globe that the "concerning conditions and violations of track standards … required immediate corrective action."
As the MBTA works to address the track concerns, poor conditions in stations continue to get the attention of riders. On Wednesday, a Twitter user posted an image of what appeared to be "pieces of the ceiling" that had fallen down onto the Forest Hills Commuter Rail platform.
The debris was, in fact, a felt bridge joint padding that weighed less than one pound, a T spokesman told Boston.com. MBTA workers were on the scene and observed water "coming down by the bridge joint." The area was sectioned off from the public.
WBZ's Anna Meiler posted a video of the platform Thursday that showed water streaming down into an area that had been cordoned off.
Earlier this month, an aluminum ceiling panel fell inside the Harvard Square station, coming within inches of hitting a rider. The panel weighed an estimated 20 to 25 pounds and fell about 10 feet, Gonneville told reporters after. The agency released a video of the incident.
The panels have been in place since about 1978. The panel was wet at the time and fell because it was corroded, he added. Officials said they would inspect all panels across the MBTA system.
Newsletter Signup
Stay up to date on all the latest news from Boston.com