Travel
Disney misread Star Wars fans. Now it has an expensive flop on its hands.
What happened to the widely heralded attraction? Turns out the galaxy doesn't contain enough Star Wars die-hards willing to pay for such a high-touch, high-cost experience, industry observers and experts say.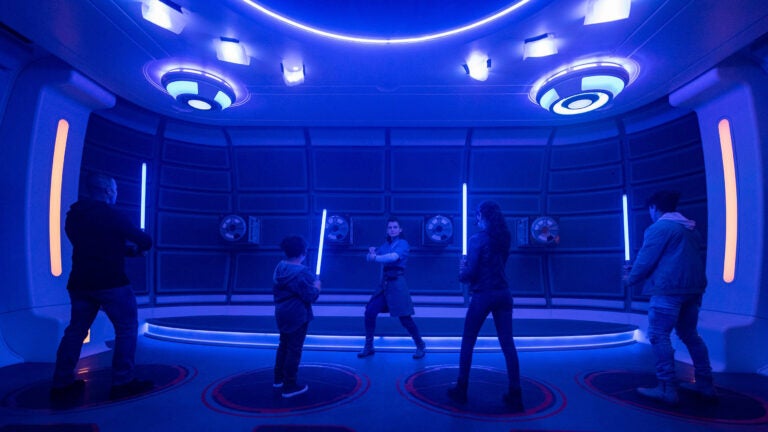 Not all that long ago, in a galaxy that looks a lot like Central Florida, Disney embarked on a mission that would take its brand of themed entertainment into hyperspace. It wouldn't just be a Star Wars hotel designed to space-opera specifications. It would be an entire immersive universe, complete with storylines, aliens, droids and at least one Wookiee.
Disney first announced the project – ultimately called Star Wars: Galactic Starcruiser – to rabid reception in 2017. Early descriptions promised that costumed fans could participate in continuous storytelling, interact with characters and simulate spaceshiplike transportation.
The Starcruiser would take five more years to open, launching in March 2022 with a startling price tag starting at nearly $5,000 per couple for a two-night experience. Experts say the project represented an investment of hundreds of millions – and possibly close to $1 billion – for Disney.
Media and influencers showed off the voyage after a preview, and then-CEO Bob Chapek described the response to the experience as "phenomenal" in a May earnings call. But months into the experiment, it became clear there was a disturbance in the force. The Starcruiser would sail for just over a year before executives decided to call it quits, announcing earlier this month the final voyage would be Sept. 28.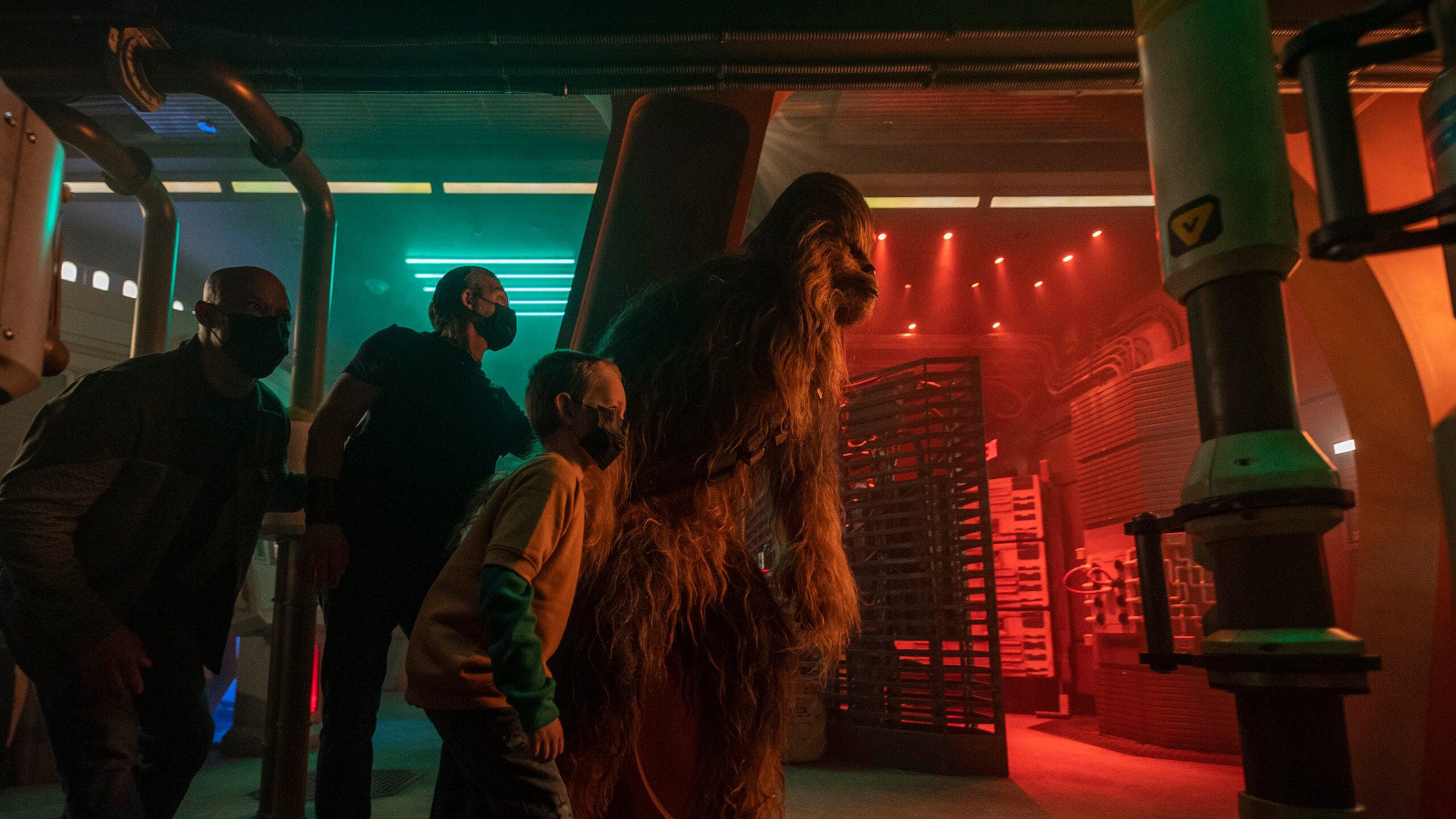 "It didn't perform exactly like we wanted it to perform, so we decided that we were going to sunset this in September," the company's parks and resorts chairman, Josh D'Amaro, said at the JP Morgan Global Technology, Media & Communications Conference this week.
What happened to the widely heralded attraction? Turns out the galaxy doesn't contain enough Star Wars die-hards willing to pay for such a high-touch, high-cost experience, industry observers and experts say.
"How many people who are superfans want to put in the time and the emotional expenditure of spending two days in a fully immersive experience?" asked Scott Lukas, a cultural anthropologist who writes about theme parks. "It gets tiring."
Also not helping: Galactic Starcruiser opened amid a larger outcry about Disney's perceived nickel-and-diming tendencies. Prices for admission and food continued to rise even as visitors were forced to navigate new reservation requirements and pay for line-skipping options that once were free.
And as major companies announced layoffs, and questions about a looming recession persisted, the cost of the expedition – which grew to at least $6,000 to fit a family of four in one cabin – seemed outrageous to many.
"All of the young professionals that should have gone to the Galactic Starcruiser, they were the ones who suddenly were watching their pennies because people kept talking about, 'We're in a recession, maybe not, you could lose your job,'" said Jim Hill, a theme park historian who stayed at the Star Wars hotel in March. "In a situation like that, are you going to spend $5-to-6,000 on a two-day-long voyage on a fake starship?"
Great expectations
In a promotional video released by Disney in 2021, a group of "Imagineers" – the staffers who design and build theme parks and attractions – heralded the work that had gone into creating the Galactic Starcruiser so far. They had already been at it for nearly six years, the group said, and planned for the storyline to overlap with the one at Galaxy's Edge, the Star Wars section of the nearby Hollywood Studios park that Disney opened in 2019.
At the Galactic Starcruiser, which Disney promotes as a voyage, guests arrive at a terminal, rendezvous with a starship called the Halcyon (actually a bunker-type building) and stay aboard for two nights. Activities, rooms, meals, drinks, entertainment and even a "shore excursion" to Galaxy's Edge are all interactive within the fantasy.
"Star Wars: Galactic Starcruiser is like nothing else you've ever experienced: part live immersive theater, part themed environment, part culinary extravaganza, part real-life role-playing game – and yet so much more," the official website says.
In the video, the group of Disney executives emphasized that the entertainment, food and plot were all designed to make people feel like they were in a "galaxy far, far away" – but also stressed that participants could be as active or passive as they wanted.
"This has to be fun for people who love Star Wars and for the people who love the people who love Star Wars," Ann Morrow Johnson, the executive producer and creative director who worked on the project, said in the video.
But the role-play was the major selling point, and a guest-facing cast of actors, musicians and other performers spent months in training.
"It was probably one of the most emotionally and physically exhausting things that I think a lot of us have ever had to do," said one performer who was part of the original cast and spoke on the condition of anonymity to protect their employment. "It's a 48-hour show."
Speaking to The Washington Post earlier this week, the performer said the level of engagement between the cast and guests can be "extremely powerful."
"You learn about their secrets, you learn about their backstory, you learn who they are and what they're thinking," they said. "You know them on a personal level. Then you celebrate and you say goodbye."
The experiment has earned wows from others in the growing industry of immersive entertainment. Philip Brohn, who develops real estate projects for such performances, heard some of the people behind Galactic Starcruiser discuss the project at a conference.
"These guys legitimately ran a show 24 hours," he said. "Everything is the show and the show is everything. It was just a huge undertaking; can't help but salute them."
And that dedication to the story won guests over.
"The Cast truly gets to know the guests on the Starcruiser, which makes you feel special," Lynn Wolverton, owner of Alluring Enchantments Travel, said in an email. "We would be walking around and they would call us by our first names and truly remember who each guest is."
Wolverton raved about her May 2022 experience on her travel agency's blog, and said she booked many travelers who had hoped to return in 2024.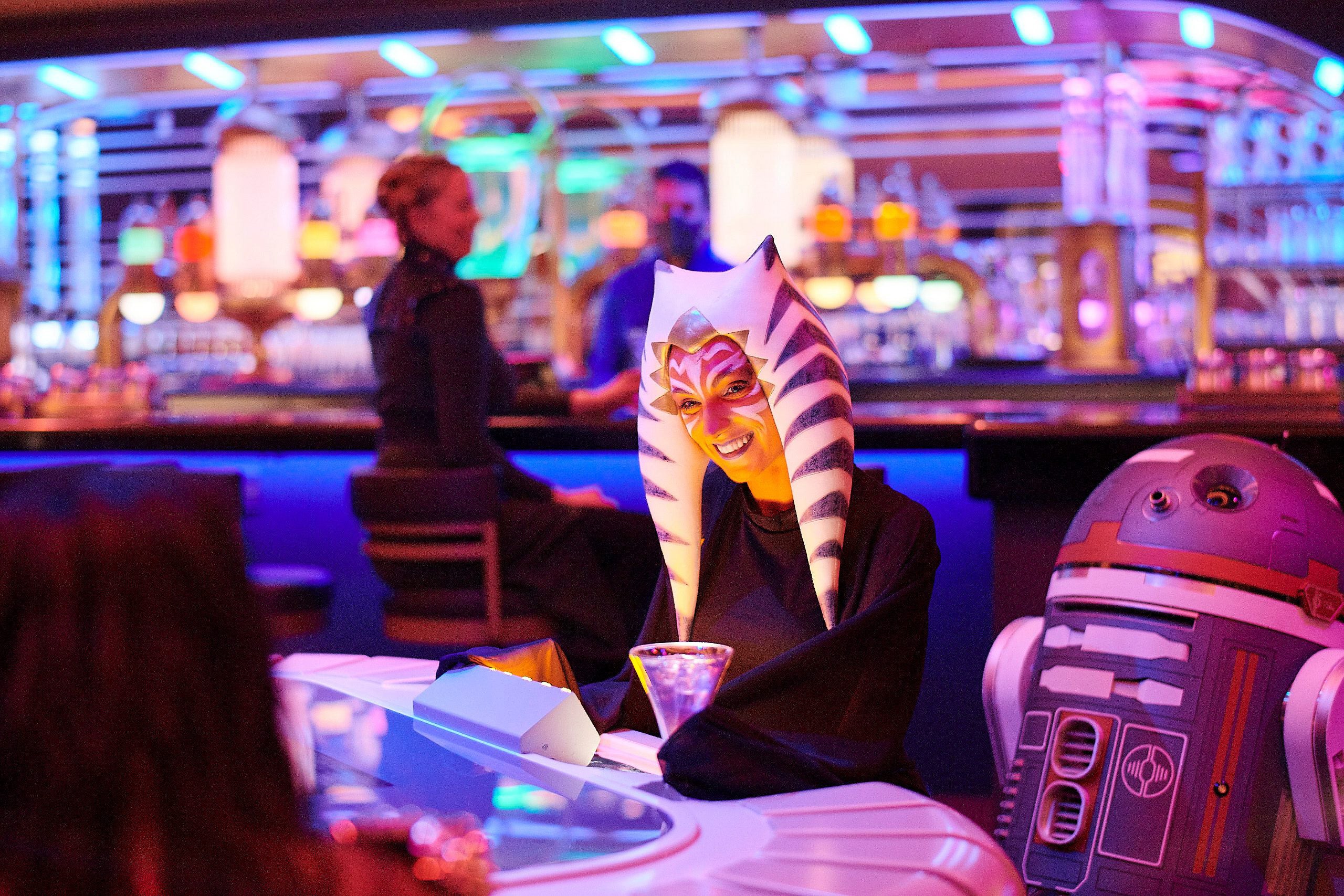 Discounts spell disaster
Within months of the opening, however, fan sites that cover Disney noticed there were few sold-out voyages on the calendar from late summer of 2022. Some 2023 voyages were canceled, and then more. The company started to offer deals to some crowds, including members of its timeshare program and annual passholders.
"Disney doesn't offer discounts unless it has to," said Samantha Souza, a Disney content creator who has been flagging issues with Galactic Starcruiser since last year. As a former cruise line employee who directed interactive murder mystery-type dinner shows, she said she witnessed the reluctance of passengers to repeat an experience they had already done.
"If they've seen it, they've seen it," she said.
Souza said Disney's decision to highlight its more recent movies – Kylo Ren and Rey, the lead characters of the latest trilogy, are featured on the Starcruiser instead of original characters Luke Skywalker or Darth Vader – likely put a dent in demand. She thinks video spoilers posted by media and influencers might also have hurt, and she doesn't believe Disney ever effectively portrayed the experience in its marketing efforts.
Despite the interest of some of her clients, Wolverton said the experience was "not for the masses" because of the price and role-playing element. She thinks demand would have been higher if it were a larger, more typical deluxe hotel with themed Star Wars experiences available to guests.
"I really hope they can turn it into a normal hotel experience with some themed extras," she said in her email. "It's truly so unique and awesome! I am so sad to see it go."
The intense experience created a niche audience for the Starcruiser, said former Imagineer Jim Shull, who retired in 2020 after more than three decades. The ideal guest had to be a Star Wars fan who was willing to drop a wad of cash on less-than-luxury accommodations. Some visitors found windowless rooms, bunk-bed setups and the lack of a pool unappealing.
"No matter how good the product is, no matter how good the hotel was, there just aren't enough people who could come night after night to make that a success financially," he said.
And even if every room wasn't full, Disney would still have to shoulder the high labor costs of a spaceship full of heroes, villains and aliens for hire.
A tax write-off worth millions
Disney released news of the closure last week, on the same day it announced the company was axing another project: a long-planned, long-delayed office complex in Orlando worth nearly $1 billion. That retreat came amid political drama; Disney is suing Florida Gov. Ron DeSantis (R) over alleged political retaliation in a feud that has simmered for more than a year.
And the cost-cutting moves follow internal upheaval. Chapek, a onetime parks chairman who was named CEO a few years after he introduced the Starcruiser, was ousted late last year. His predecessor, Bob Iger, returned to the company as CEO.
Shull said that based on his decades of experience at the company, he would estimate investments in Galactic Starcruiser reached nearly $1 billion between construction, tech development and operation. Disney has not said how much the project cost and declined to address the $1 billion estimate. The company acquired the Star Wars rights in a $4.5 billion deal for Lucasfilm in 2012.
Shull said the company would have examined every option before shutting down such a major enterprise. He also said that if the Starcruiser were losing money now, the company would not want it to lose money in the next fiscal year, which starts in October.
Speaking at the JP Morgan conference this week, D'Amaro said Disney would accelerate the project's depreciation by $100 million to $150 million this quarter and next, essentially turning the failed enterprise into a way to reduce the company's tax liability amid layoffs and a slew of cost-cutting measures.
"The stock market is not a patient master and so this is a quick technique to try to improve that bottom line," said Sean Snaith, director of the University of Central Florida's Institute for Economic Forecasting. He said that the amount would indicate that the project cost at least $300 million – "that's the floor."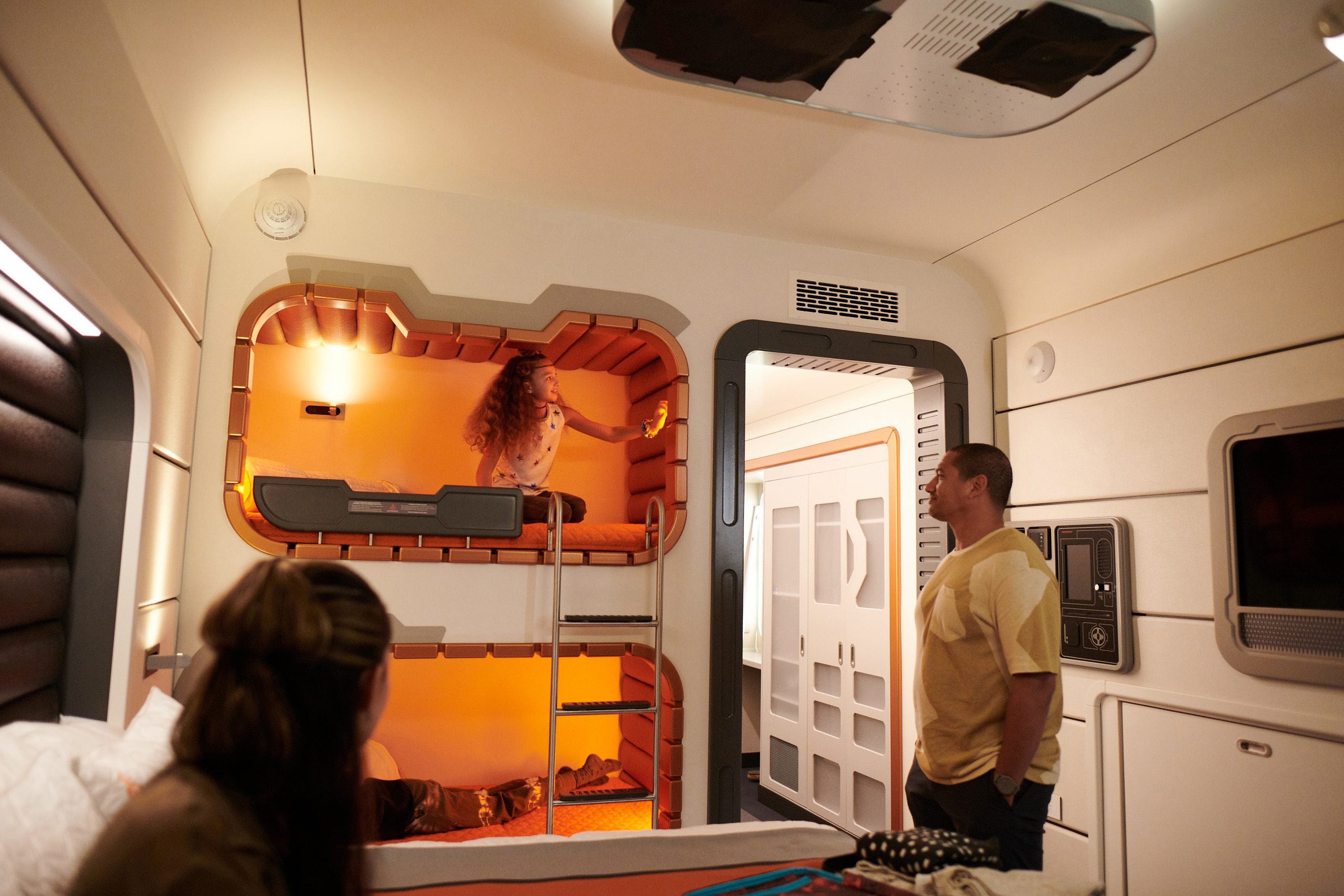 Disney's biggest misses
Disney, of course, has missed the mark before.
Hill said he got "Disney Institute vibes" while visiting the Starcruiser in March, referencing an educational campus and resort that closed in the early 2000s. The company also launched and shuttered the gaming attraction Disney Quest, which had massive indoor arcades in Chicago and Central Florida, and scrapped the NBA Experience in Florida, an interactive venue full of basketball activities. It also abandoned the idea of a Virginia-based theme park about American history.
"This is the thing about the mouse," Hill said. "It's just sort of like: 'We're not making the money you said we'd make.' And it's full stop."
But theme park consultant Dennis Speigel, president of International Theme Park Services, said Disney tends to "eventually get it right." He pointed out Pleasure Island, a nightclub area that's now part of the Disney Springs retail center, and Disney California Adventure, which received a makeover and additional investment before turning into a profitable second theme park alongside Disneyland.
In its statement about the shuttering of Galactic Starcruiser last week, Disney said it would apply the lessons to new ventures in the future.
"This premium, boutique experience gave us the opportunity to try new things on a smaller scale of 100 rooms, and as we prepare for its final voyage, we will take what we've learned to create future experiences that can reach more of our guests and fans," the statement said.
The company isn't saying more about what those future experiences might look like, and said there are no immediate plans for the hotel structure itself. Disney is working with cast members and unions to relocate the employees to other parts of the company.
But observers are hopeful the company will keep experimenting in the immersive space.
"This was Disney's first shot; what is next?" Brohn asked. "They have this amazing catalogue. You want them to keep gambling, you want them to keep shooting for the stars."