Travel
FAA investigating latest Logan close call
An air traffic controller canceled an American Airlines flight's takeoff Monday after a close call with a Spirit Airlines plane.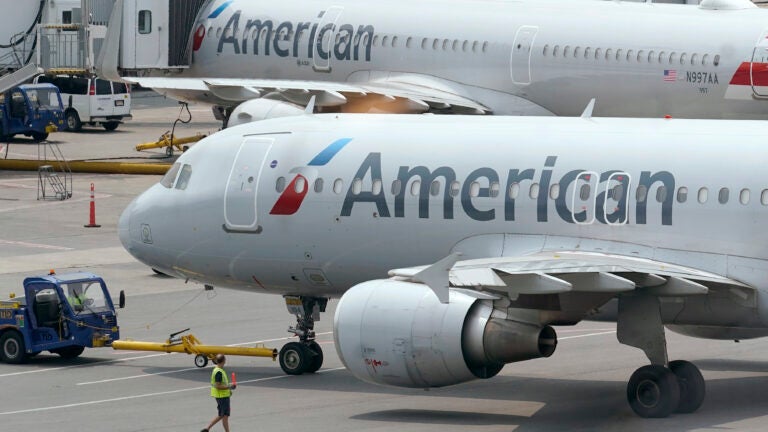 The Federal Aviation Administration is investigating after another close call between two passenger jets at Logan International Airport Monday.
According to the FAA, an air traffic controller instructed an American Airlines flight to cancel its takeoff just before 1 p.m. Monday after noticing a Spirit Airlines flight coming too close to the runway hold line. Runway holding markings identify spots on a taxiway where planes must stop unless authorized to proceed onto the runway, per the transportation agency's website.
The air traffic controller pulled the American Airlines flight's takeoff clearance "out of an abundance of caution," the FAA explained.
American Airlines said in a statement that Flight 1457 returned to the gate and later departed for Chicago at 2:38 p.m. the same day.
"The safety of our customers and team members is our top priority and we apologize for the delay in our customer's travel plans," the airline said.
In a statement of its own, Spirit Airlines said "the safety of our Guests and Team Members is our top priority, and we will provide any necessary assistance to the FAA as they look into this matter."
One of the passengers on the American Airlines flight, Cosmo Rowell, told NBC10 Boston he felt a "major jolt" and heard the squealing of tires during the aborted takeoff.
"The really scary thing about it is you can't see the pilots. … It gives you anxiety because you don't know if you're about to run into another plane or about to run into something else or if you have enough runway," Rowell told the news outlet.
Logan Airport has experienced several close calls already this year, including an incident in February when the pilot of a charter jet took off without permission, forcing a JetBlue pilot in the process of landing to take "evasive action."
Then in March, two United Airlines planes made contact as one aircraft pushed back from its gate. A similar incident in June saw a low-speed collision between United and Delta Air Lines planes. Neither incident resulted in injuries.
"It could've been more serious than it was," Rowell told NBC10 Boston of Monday's close call. "I'm grateful it wasn't that serious and everyone is OK. But the fact that this is not the first time this has happened and the fact that it seems to happen kind of often compared to other airports, that is concerning to me as a frequent flyer."
Newsletter Signup
Stay up to date on all the latest news from Boston.com