TV
Here's what SNL said about Louis C.K.'s sexual misconduct history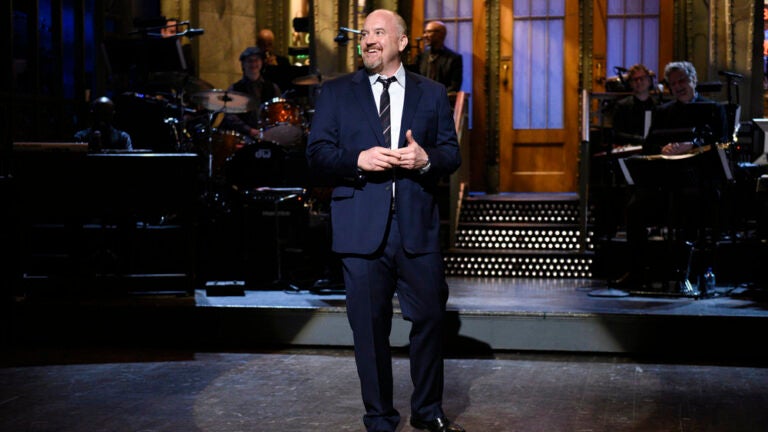 After Louis C.K. admitted to sexual misconduct earlier in the week, the comedy world turned to see how — or if — Saturday Night Live would address the disturbing allegations against its former writer, who has hosted the show four times, as recently as this past April.
The Newton native wasn't directly referenced until SNL's Weekend Update.
"Well it's a good weekend to stay inside, since it's 20 degrees out and everyone you ever heard of is a sex monster," said Weekend Update's Colin Jost, as a photo of C.K. and three other men accused of sexual misconduct — Kevin Spacey, Harvey Weinstein, and Roy Moore — flashed onto the screen.
"How are we still surprised that someone who puts up the Ten Commandments everywhere doesn't follow them," Jost continued, referring to Moore, the Republican Senate candidate in Alabama, who is accused of pursuing several teenagers when he was in his 30s.
"What's next, it turns out the guys who always jokes about masturbating wasn't joking about masturbating," Jost added, referring to C.K.
Earlier in the show, Saturday's host, actress Tiffany Haddish, also made a joke during her monologue that could have been perceived as a reference to the C.K.'s history of sexual misconduct.
"Listen, fellas," Haddish said. "Listen. Okay? If you got your thing-thing out and she's got all her clothes on, you're wrong. You're in the wrong."
https://www.youtube.com/watch?v=32byfjSXIX0