TV
Watch Ellen DeGeneres repeatedly surprise this Massachusetts native whose Navy boyfriend was deployed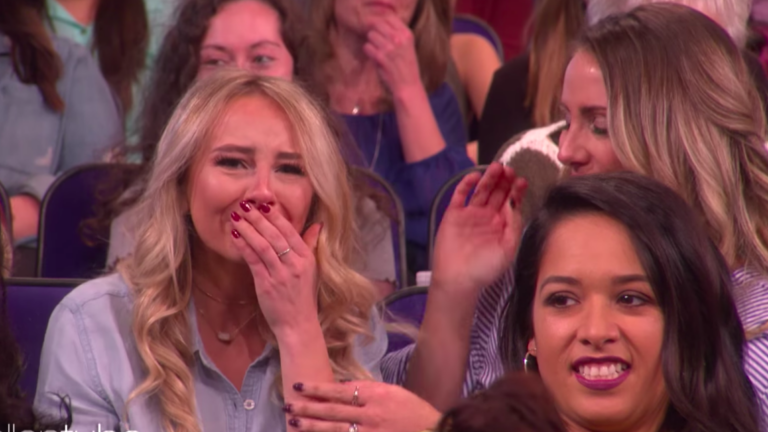 Maura Gonsalves was blindsided more than a year ago when her boyfriend Noah Copeland, a Navy officer, was deployed to a remote island in the Indian Ocean.
The Dartmouth native had moved from Massachusetts to San Diego with Copeland just five months earlier, and had no friends or connections nearby. For more than a year, one of the few things the couple could do together was to watch The Ellen DeGeneres Show via FaceTime.
Uncertain when he would  return, Copeland wrote to DeGeneres with a request.
"My girlfriend, Maura, has got to be your biggest fan," DeGeneres read from the letter on her show last week. "She watches your show every day, and I know that you're the reason she's been able to get through this deployment. I was supposed to come back at the end of January, but things keep getting pushed back, and now I'm not sure when I'm going to be home. Since I can't be there with her, I know nothing would make her happier than getting to celebrate your birthday with you at your show."
Gonsalves could be seen tearing up in the audience as the letter was read by Degeneres, who then called her up on stage and proceeded to invite her to her 60th birthday show. But the invitation was hardly the pinnacle of the surprise.
Walking onto the stage behind Gonsalves and holding the tickets and a bouquet was none other than Copeland.
And yet, the surprises still didn't end with their emotional reunion.
Told about how the couple decided to donate the money they had devoted for a planned Puerto Rico vacation to a charity to help the hurricane-devastated island, DeGeneres went on to surprise them with a six-night stay in Hawaii.