TV
'Jeopardy!' contestant sets record for lowest score ever as LeVar Burton debuts as guest host
Patrick Pearce's score beat the previous record for lowest score set in March 2015.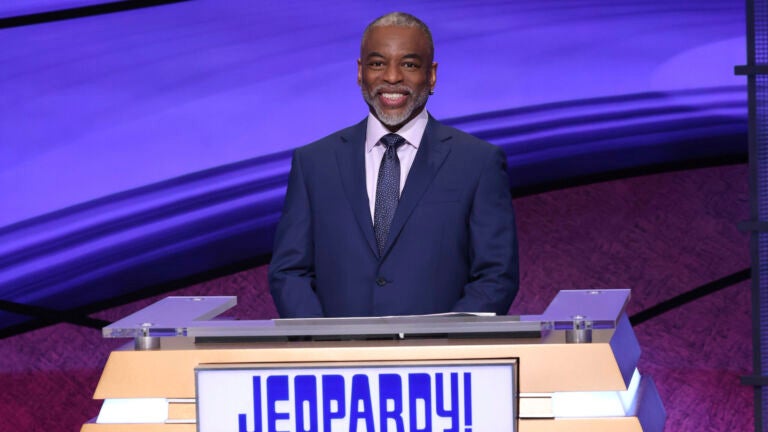 Patrick Pearce set a record during Monday's "Jeopardy!" episode, but probably not the one he was hoping to set.
On July 26, Pearce, a produce specialist from Fountain Valley, Calif., set a new record for the lowest "Jeopardy!" score. At negative $7,400, his score beat the former lowest score of negative $6,800, set by Stephanie Hull in March 2015. Pearce was competing against Kathleen McHugh and three-day (now four-day) champion Matt Amodio.
July 26 was also the first night that guest host LeVar Burton hosted the show. "Jeopardy!" has invited a string of guest hosts since March 8, and each week contributes a match of all winnings during the guest host's stint to a charity of their choosing. This week, Burton chose Reading Is Fundamental, the largest children's literacy nonprofit in the country.
Social media users lamented the terrible score. One Reddit user wrote: "Patrick just manifested my worst nightmare. Finally get on the show, board isn't to your strengths, get behind early, panic buzz, snowball, big RED. I feel for him."
Pearce still came out and accepted his third-place winnings of $1,000.
An earlier version of this story incorrectly stated that the previous record was set in January 2020.
Newsletter Signup
Stay up to date on all the latest news from Boston.com