Alexion, Moderna announce agreement to develop messenger RNA therapeutics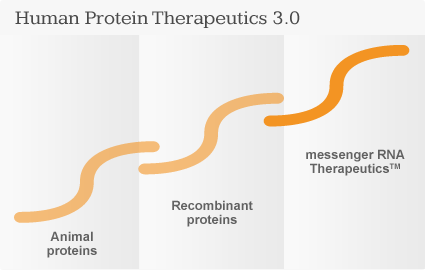 Alexion Pharmaceuticals Inc. and Moderna Therapeutics announced an exclusive strategic agreement Monday for the discovery and development of messenger RNA Therapeutics to treat rare diseases.
Under the agreement, Alexion will make an upfront payment to Cambridge-based Moderna of $100 million to purchase 10 product options to develop and commercialize treatments for rare diseases with Moderna's mRNA Therapeutics platform, the two companies said in a press release. In addition, Connecticut-based Alexion has made a $25 million preferred equity investment into Moderna.
Messenger RNA therapeutics is a new drug modality that produces human proteins or antibodies inside patient cells.
This platform addresses currently undruggable targets and offers a superior alternative to existing drug modalities for a wide range of disease conditions.
"Moderna's strategy is to aggressively seek to commercialize its mRNA platform for patients in need,'' Stéphane Bancel, president and founding chief executive of Moderna. "Given the broad potential of this new drug modality, we wanted to forge a few long-term strategic relationships with best-in-class companies. As we were looking for a global leader with a proven track record in the discovery, development and global commercialization of treatments for patients with rare diseases, entering into a strategic agreement with Alexion became an obvious choice for us. We were very impressed with the Alexion team's passion to treat patients with severe and life-threatening diseases, its biology expertise, as well as its clinical and commercial capabilities.''
In November, Moderna announced the completion of a new financing round of $110 million. To that point, Moderna had secured more than $415 million in financing and partnerships from the pharmaceutical industry and the government, as well as from private investors led by founding investor Flagship Ventures.