Man rides bicycle on interstate during Boston rush hour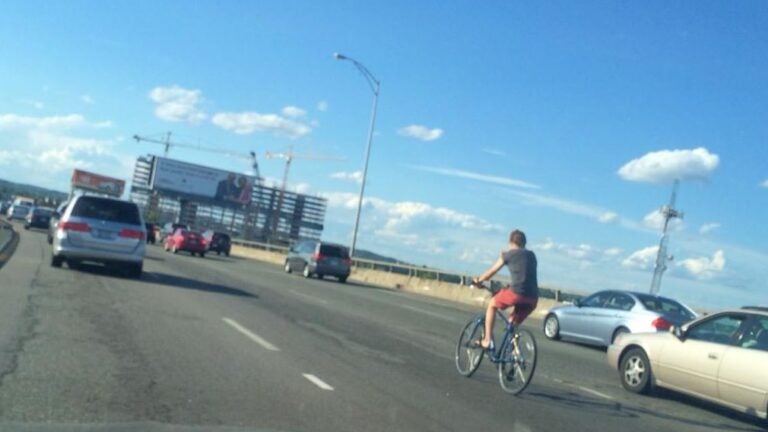 [fragment number=1]So much for sticking to the bike lane.
A man on a bicycle was spotted in the middle of one of Boston's busiest interstates during rush hour Wednesday evening. He wore shorts, flip-flops, and headphones, but decided against a helmet.
Sharing the road can be tricky enough for cars and bikes, but on a four-lane highway, it gets even more complicated.
"Everyone was keeping a pretty good distance,'' Melanie Toomey, a commuter who spotted the man on her way home from work around 5:30 p.m., told Boston.com.
The biker seemed calm, Toomey said. He merged from Storrow Drive onto I-93 North before crossing over the lanes with ease in the end-of-day traffic while drivers tried to give him some space.
A state police spokesperson couldn't confirm if police responded to the incident but said no ticket was issued or arrest made.
Biking on the highway isn't smart. You could argue taking a picture while driving isn't either. For Toomey, it was too good of a photo-op to pass up.
"It was rush hour,'' she explained. "We were moving, but we weren't going 70 mph in traffic.''
Related gallery: When Boston built the Zakim Bridge
[bdc-gallery id="119468″]