Police K-9 units conduct two successful searches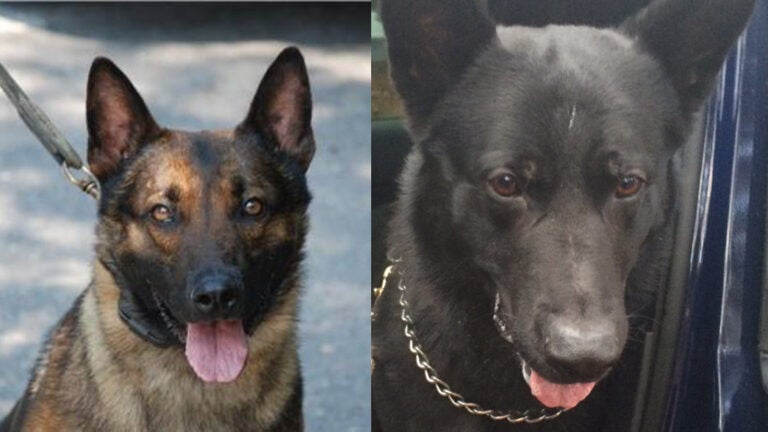 Tank, Tippett, Drago, and Devaney were busy over the long weekend.
The four, four-legged members of the Massachusetts State Police K-9 Unit helped locate two men on Sunday, according to state police.
Three K-9 teams and the state police Air Wing were deployed early in the morning to the Myles Standish State Forest in Plymouth to help search for an elderly man who had walked away from his campsite. K-9s Tippett, Drago, and Devaney, along with their handlers troopers Greg Keane, Brian McKenna, and Paul Conneely, respectively, tracked the man from where he was last seen, searching each campsite, a beach, and the woods near the site.
After about three or four hours, police said Devaney found the man in a bathroom facility "a good distance'' away from his campsite, and he was reunited with his family.
Later in the day, K-9 Tank helped Bedford police find a man in need of medical assistance. Police said it was thought the man might harm himself.
After a long search with assistance from the state police Air Wing and a Burlington police K-9 unit, Tank tracked the man to a porta potty in the backyard of a house under construction, and police took him into custody.