Cambridge teens can build their own clocks, just like Ahmed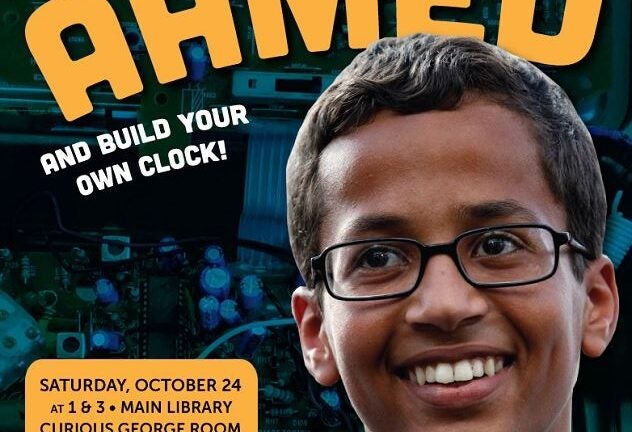 Last month Ahmed, the teen who was arrested after teachers mistook a clock he built for a bomb, was invited to visit NASA, MIT, and the White House.
Now the Cambridge Public Library is inviting the city's teens to "Stand with Ahmed'' by learning to build their own clocks.
The main library location will host two sessions on October 24 where kids aged 10-18 can learn what goes on inside a clock and how to build their own clock circuit.