IKEA workers in Stoughton strike for right to unionize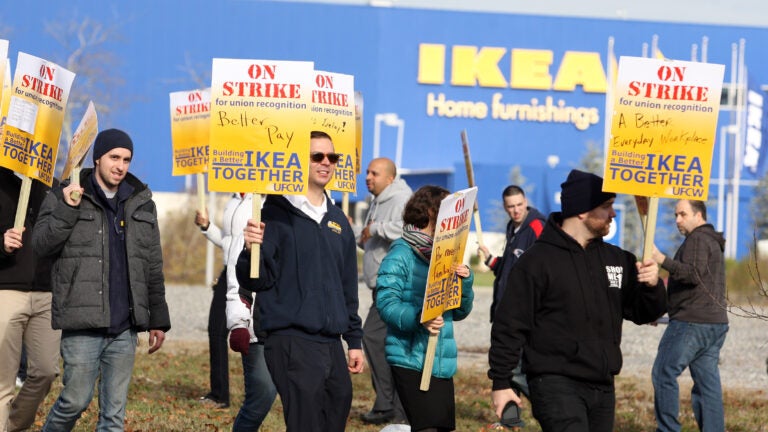 IKEA workers in Stoughton picketed Monday outside the store in an effort to get the company to recognize them as a union, according to The Boston Globe.
Warehouse workers at the store had submitted a letter, signed by three quarters of employees, telling the store that they want to join the United Food & Commercial Workers International Union.
The workers asked IKEA to voluntarily recognize the 32 people who work in the "Goods Flow In'' department as a union, but the company had yet to respond, the Globe reported.
Democratic presidential candidates Bernie Sanders and Martin O'Malley have made public statements of support for the workers' unionization efforts.
"In my view, companies which fight workers who wish to bargain collectively are culpable in exacerbating the gap between the rich and poor in America,'' Sanders said in a statement. "I know this is not how IKEA USA would like to be considered by the American public. IKEA's vision and values not only allow you to recognize Stoughton overnight coworkers' decision to unionize, they demand it. I hope that you will trust them to be your guide.''
IKEA referenced the workers on November 11 on Twitter, stating, "We respect the rights of IKEA Stoughton & all our co-workers to join, form, or not join an association of their choice.''
Read the full Globe story here.