MBTA cancels contracts for Green Line extension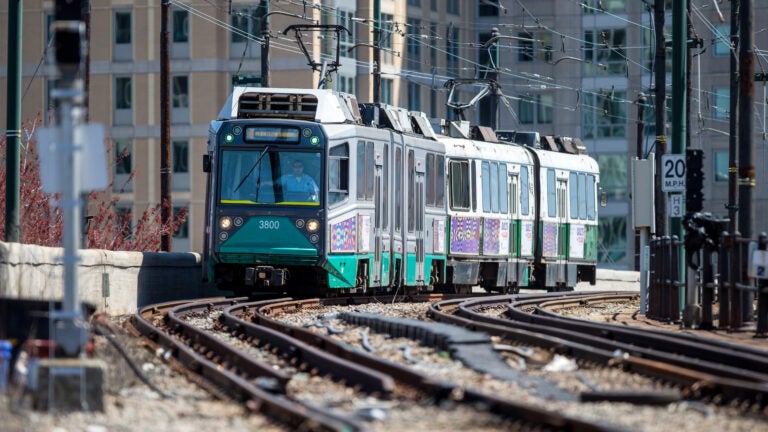 The first shoe has dropped on the budgetary issues facing the MBTA's Green Line extension, as the T on Thursday ended several contracts related to the project.
The move does not mean the project is canceled. It comes a day after a consultant told the board that oversees the agency that it should get out from under its existing contracts and rebid the rest of the project.
The project is as much as $1 billion over budget, due in large part to the bidding method used for the rail extension into Somerville and Medford, according to consultants, officials, and activists.
According to a press release, MBTA General Manager Frank DePaola canceled contracts with the Green Line extension's "construction manager-general contractor,'' White Skanska Kiewit; its "project manager-construction manager,'' HDR/Gilbane; its "independent cost estimator,'' Stanton Constructability Services; and its "final designer,'' AECOM/HNTB.
Late last month, consultants told transit leaders that the T had failed to institute proper safeguards for the project's contracting process, which allowed costs to spiral. The consultant suggested White Skanska Kiewit had taken advantage of the process.
The companies will continue to work on parts of the project that have already been started.
"The decision marks the start of a transitional period, during which no new construction work will be awarded,'' the MBTA said in the release. "During this time, however, much of the construction work that is already under contract and in progress will continue.''
White Skanska Kiewit, a joint venture of three contracting companies, said in a statement that it was "disappointed by the board's decision to cancel the contract for convenience and that we will not be able to see this project through to its completion.''
"We continue to be a collaborative partner with the MBTA and the Commonwealth as we focus on finishing the work that is already in progress for the Green Line extension project,'' the statement said.
On Wednesday, a consultant suggested saving money on the project by putting the rest of it to bid under a different procurement method.
That came during a meeting of two transportation boards, where officials spoke at length about the extension and the options moving forward, including design adjustments and outright project cancellation. According to Thursday's release, the discussion will continue at another meeting scheduled for next Monday.
Secretary of Transportation Stephanie Pollack said Wednesday that any definite decisions on the project's future would come in "months, not weeks.''
The busiest stops on the MBTA:
[bdc-gallery id="119109″]