Fundraising campaign started to help injured Boston Pride player
Denna Laing was taken off the Winter Classic ice on a stretcher.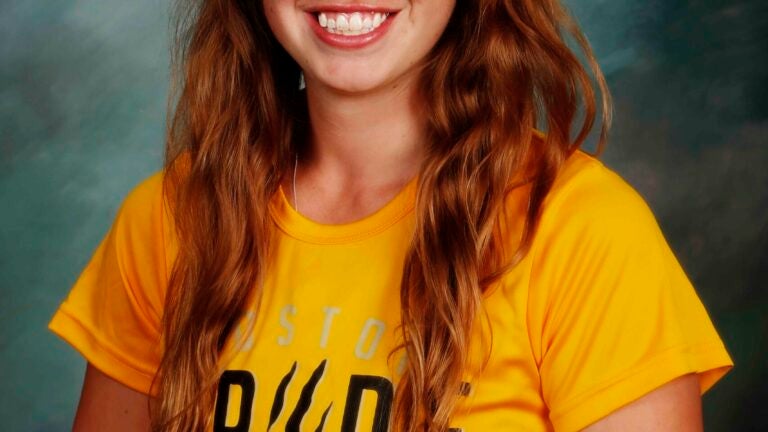 A GoFundMe campaign was started Tuesday to help defray medical expenses for injured Boston Pride player Denna Laing.
Laing, a 24-year-old forward for the professional women's hockey team, was playing in the Winter Classic at Gillette Stadium against the Montreal Canadiennes on December 31 when she lost her footing and crashed into the boards.
She was taken off the ice on a stretcher and transported to Mass. General Hospital. No information was available about her condition on Wednesday.
The fundraising campaign, started by Syndey Daniels, a junior forward at Harvard College from Southwick, has a goal of $50,000. It reached $35,810 in its first 22 hours.
"Those who've been blessed with the opportunity to get to know Denna, know that she is one of the most caring, hard-working, and selfless people on this planet,'' the campaign page reads. "She always has and will continue to confront adversity with relentless grit that is unparalleled. Our hope is that, in this time where we know Denna would be the one stepping up for you, you find the little piece of Denna in your heart, to help her and her family through this recovery process.''
Laing is a native of Marblehead and previously played for Princeton University and the Boston Blades.
The Boston Blades said they are thinking of their former player in a Facebook post Tuesday sharing the fundraising page.
[fragment number=0]
A spokesman for the NWHL said the GoFundMe campaign does not reflect a substitute for insurance and that the league has an insurance policy in place "specifically for situations like this.''