State senator's bill would increase fines and jail time for protesters who block state highways
Senator Richard Ross isn't the first Massachusetts lawmaker to push for greater penalties.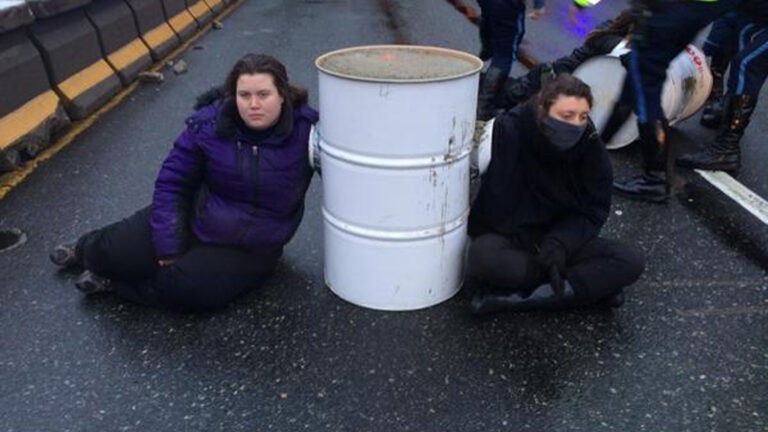 After the protest that purposefully blocked both directions of Interstate 93 last January, state Senator Richard Ross filed a bill that would raise the fine for blocking state highways and increase possible jail time.
The bill, entitled "An Act Relative to Preserving Public Safety and Preventing Trespassing on State Highways,'' was the subject of a public hearing before the Joint Committee on Transportation on Wednesday, according to a statement from the senator. He filed the legislation early last year.
The bill, if passed, would raise the fine for those blocking the highway from $50 to $5,000, and increase the possible jail time to six months. The current possible jail time is three months.
The bill is a result of 29 protesters being arrested after blocking I-93 northbound at East Milton Square and I-93 southbound at Mystic Avenue in Medford. Police reported that some of the protesters chained themselves inside 1,200 pound barrels, causing heavy traffic and delays.
Ross is not the first Massachusetts lawmaker to write a bill for harsher fines and jail time after this incident. Representatives Colleen Garry, Timothy Whelan, and Walter Timilty pushed for a bill in July that would have allowed authorities to charge anyone who blocks the public highway for "any purpose other than road construction, maintenance, or official traffic direction by a public safety official'' with attempted murder, according to The Boston Globe.
Timilty will be supporting Ross's bill, The Sun Chronicle reported.