Deer rescued after falling through ice in Bedford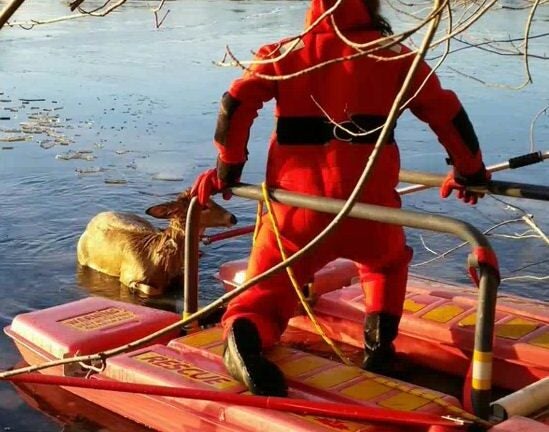 A deer in Bedford had a close call on Thursday.
The doe fell through the ice into the Concord River and was struggling to pull herself onto the ice shelf, according to the Animal Rescue League of Boston.
The rescue league was able to bring the deer safely to shore.
[fragment number=0]
[fragment number=1][fragment number=2]
It was the second time in two days that the organization was in Beford to help animals affected by winter conditions. The league's animal rescue crews were in the town on Wednesday to rescue two swans trapped in the ice on Fawn Lake.