The Green Line extension's fate could be decided this spring
If the project moves forward, it will definitely be scaled down.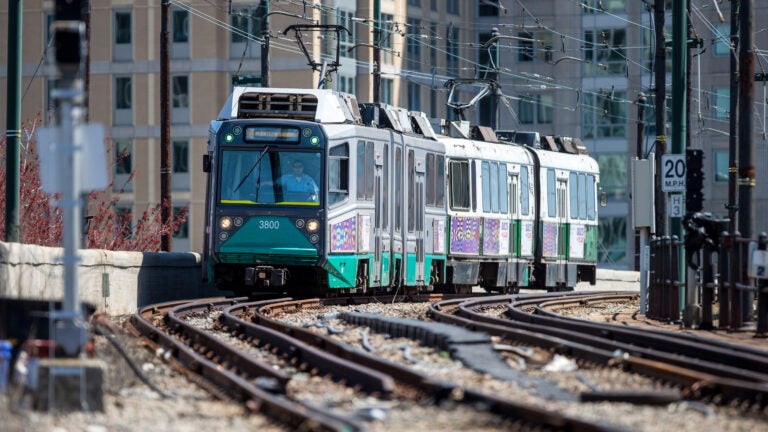 If you're keeping tabs on the uncertain future of the MBTA's Green Line extension to Somerville and Medford, you'll want to circle a couple spring dates on your calendar.
On April 7, the T plans to present a new proposed project design, budget estimate, and schedule, MBTA General Manager Frank DePaola said Monday.
And May 11 may bring the next major decision about the extension's fate, as the T expects to present a new finance plan for the project to the two boards that oversee the MBTA and the Massachusetts Department of Transportation on that day.
The rail extension's schedule has been severely disrupted after the T revealed in August that it was as much as $1 billion over budget. Consultants said the T mishandled a previously unused contracting method, allowing consultants to take advantage of the process. They also said the state has likely never seen a reliable budget of the extension's costs.
The state has since canceled several contracts related to the project, and has not ruled out calling it off entirely it if it can't get costs down.
The project redesign will help form the basis of a new cost estimate, and the new budget will inform the new funding plan, DePaola said.
"We need to revisit our designs and develop a project that incorporates those scope reductions,'' he said. "And we need to develop a revised cost estimate reflecting those scope … reduction items, so we can bring that forward in front of the board and developing a funding plan.''
DePaola said the T has brought on an interim team for the next "four to five months'' to oversee the project. Jack Wright, a former state transportation official who worked on the Big Dig and now works with the engineering firm Weston & Sampson, will be the interim project manager.
Another consultant, John Karn of the engineering firm Arup, will handle the redesign portion of the planning process. Karn had previously provided analysis to the T on the project. In December, he gave a presentation saying the state could save money on the project by cutting down on the size of stations, redesigning the planned route so that one set of commuter rail tracks does not need to be moved, axing the planned extension branch to Somerville's Union Square, and other options.
The project management team also includes Matthew Poirier of the construction management firm Keville Enterprises. The rest of the team is comprised of three existing Department of Transportation employees.
The T's control board voted Monday to allow the contractors to get to work quickly, allocating money to pay them in the short-term as the agency negotiates deals to cover the next several months.
A permanent project management team would be put in place if the Green Line extension is kept alive past this spring.