CEO of Mass. health care company revives stranger on San Francisco sidewalk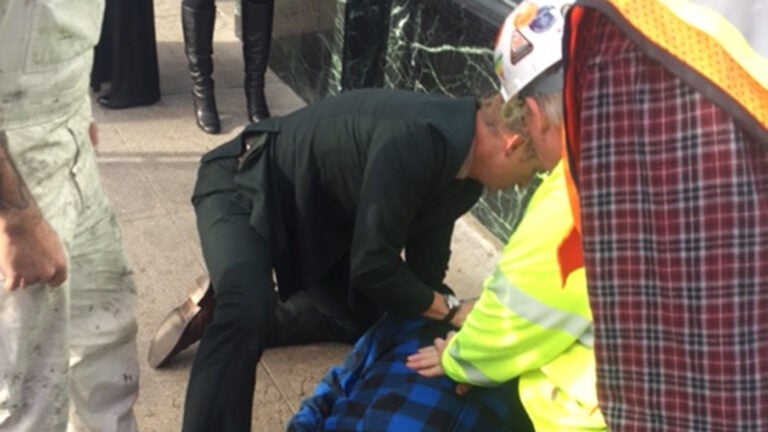 The CEO of Watertown-based Athenahealth expected a packed schedule while at a conference in San Francisco, but didn't know that would include saving a stranger's life, The Boston Globe reported.
Jonathan Bush, CEO of the health care data management company, was walking out of a drugstore when he saw a man had collapsed face-down on the sidewalk and stopped breathing, likely after suffering a heart attack, the Globe reported. Drawing on his former experience as an emergency medical technician, Bush began performing CPR on the man, who was breathing again before paramedics arrived.
Bush has spent the week moving from meetings to presentations at the conference, speaking about ways that data can improve health care. The scene of the emergency, he said, reminded him of a similar problems in the industry.
"It was like the U.S. health care system,'' Bush told the Globe. "Everybody was standing there, nobody was helping.''
Read the full Globe story here.