Maine
Maine lawmakers push to impeach governor after 'young, white girl' comment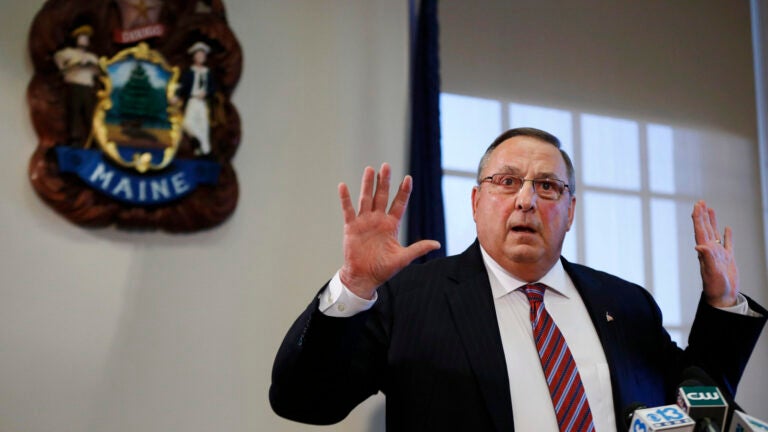 A new Boston Globe report details the start of an impeachment effort against Maine governor Paul LePage, after a complaint that drug dealers from Connecticut and New York come to Maine to peddle drugs and impregnate the state's "young, white'' girls. Critics slammed the comment, which alluded to dealers named "D-Money, Smoothie, Shifty,'' as racist.
LePage has a history of controversial comments — saying that President Obama could "go to hell'' in 2010, and calling the IRS the "new Gestapo'' in 2012 — but the Globe reports that Maine lawmakers are expected to introduce impeachment proceedings Thursday in the state's House of Representatives.
"He demonstrated that he is unfit for the office of governor of Maine. He is a national embarrassment, and he has humiliated our state,'' state Representative Jeffrey Evangelos told the Globe. Evangelos is an independent from Friendship, and is one of the impeachment order's nine sponsors, according to the Globe.
LePage's comments last week have been met with criticism, both from Hillary Clinton's campaign and from locals who typically favor the governor's bullish bluntness.
The impeachment measure is unlikely to move forward despite eight "allegations of misconduct'' against the governor, the Globe reports. On Tuesday, LePage said he would skip his State of the State address, and instead write a letter, to avoid the "silliness'' of addressing critical legislators.
Read the full Globe story here.