Marty Walsh
Boston Mayor Marty Walsh to campaign for Clinton in NH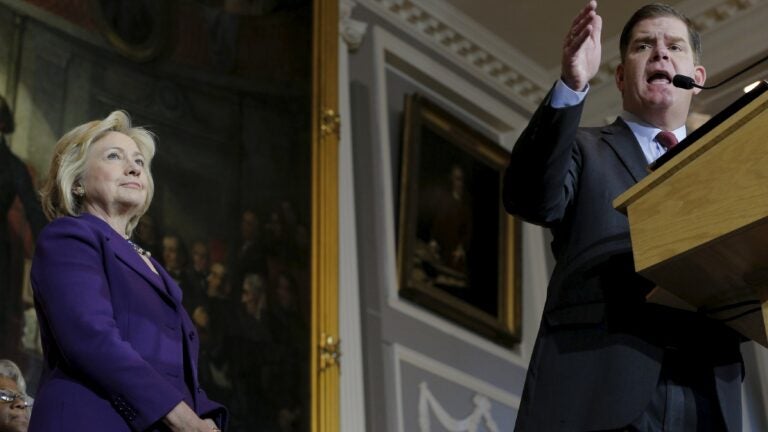 Boston Mayor Marty Walsh and other Massachusetts politicians will hit the campaign trail this weekend in New Hampshire for Democratic presidential candidate Hillary Clinton.
The officials will talk to voters in Manchester, Keen and Salem on Saturday and ask them to be part of the campaign by signing a "Commit to Vote'' card. Clinton is locked in a tight primary race with Vermont Sen. Bernie Sanders, who is gaining ground in recent polls.
Walsh, who endorsed Clinton in November, will lead the kickoff event at McClaughlin Middle School in Manchester.