Boston Bruins, TD Garden will donate $200,000 to fund for injured Boston Pride player
Denna Laing sustained a severe spinal cord injury during the NHL Winter Classic.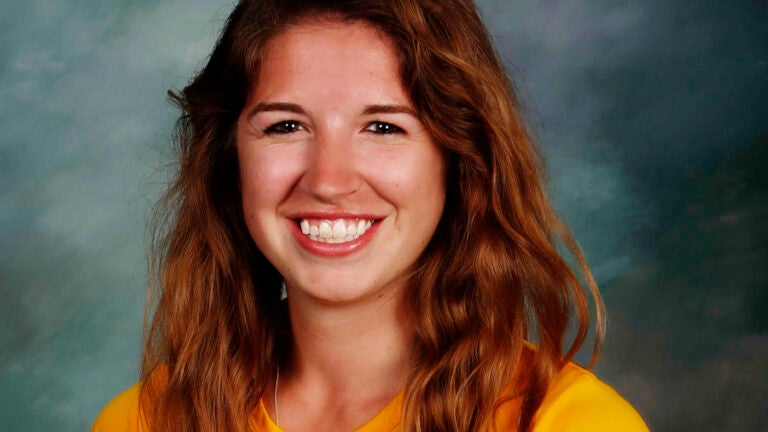 The Boston Bruins announced Saturday that the team will donate $200,000 to help injured Boston Pride player Denna Laing. Laing, a forward for the Pride, severely injured her spinal cord after she crashed into the boards during the Winter Classic at Gillette Stadium in December.
The pledge, by the Jacobs family, TD Garden, the Bruins, and the Bruins Foundation, will be made to the Denna Laing Fund.
"Over the past few weeks our organization has gotten to know Denna and her family, and we have all been inspired by their positive attitudes and Denna's fighting spirit,'' Charlie Jacobs, CEO for Delaware North's Boston Holdings, said in a statement. "As leaders in the New England hockey community we want to help with Denna's recovery and rehab and this is our first step in what will be continuing support for the Laing family.''
Laing, a native of Marblehead, spoke for the first time following her injury in a video posted to Twitter this week and has been posting her progress to the Denna Laing Team Facebook page. In a Facebook post, Laing said the injuries she sustained still didn't ruin "the best day of her life.''
Since her injury, the hockey community has rallied around Laing, using #14Strong to show support on social media.