Medical marijuana lobbyist to oppose pot legalization push
Daniel Delaney has represented several applicants for medical dispensary licenses in Massachusetts.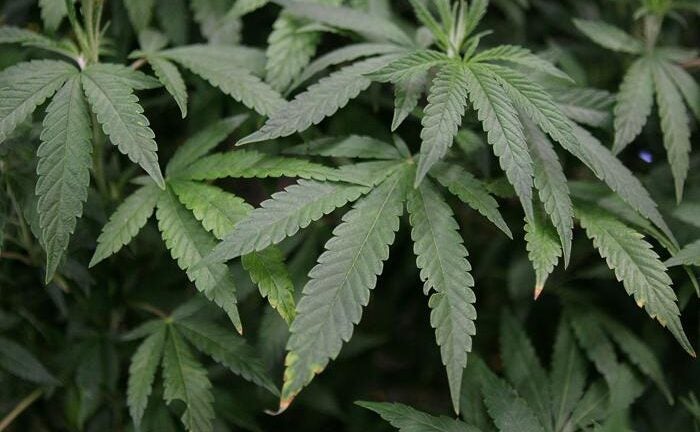 A Boston lobbyist and former state public health official, who has represented clients applying for medical marijuana dispensary licenses, plans to lead the charge against a likely Massachusetts ballot question that would legalize recreational marijuana.
Daniel Delaney of Delaney Policy Group this week launched a committee to oppose the legalization push, which will likely be decided by voters in November. The opposition campaign, called Safe Cannabis Massachusetts, hints at a split within the medical marijuana industry over whether to make legalized cannabis the law of the land.
Delaney is a registered lobbyist for Patriot Care, a nonprofit planning to open three medical marijuana facilities in the state, including one in downtown Boston. He is also registered to lobby for Commonwealth Alternative Care Inc., currently applying for a license. He has represented other medical cannabis outfits in the past.
"I'm not surprised you're surprised,'' Delaney said, when asked about his opposition to recreational marijuana despite his support of medical pot.
Much of the state's budding medical marijuana industry has been supportive of recreational legalization. At least four Massachusetts medical facilities that are either licensed or are applying for a license, as well as the executive director of the industry group Commonwealth Dispensary Association, have donated money to the Campaign to Regulate Marijuana Like Alcohol (CRMLA), the group pushing to legalize recreational pot. If passed, CRMLA's ballot question would give medical facilities the first opportunity at retail licenses.
Delaney said in an interview that his opposition is "separate'' from his role in the medical industry and work with his clients. However, he said CRMLA's proposal is "not that beneficial to medical marijuana.''
If regulations are rolled out at the same rate that they were for medical marijuana, "the window of preferential treatment will have closed'' for medical facilities, he said.
Jim Borghesani, a spokesman for CRMLA, argued Thursday that Delaney is acting at the behest of Patriot Care, and that the dispensary is worried about the competition that recreational marijuana could represent.
"This is just a blatant attempt by Patriot to maintain whatever profits they can make for however long they can,'' Borghesani said. "And frankly, it throws activists who have been working against the grand failure of prohibition under the bus.''
Patriot Care has not donated money to CRMLA, which has raised nearly $300,000 so far, according to state records. (Delaney's group has not yet taken a donation.) Patriot Care has previously said it does not intend to ever open its Boston dispensary for recreational sales.
On Friday morning, Patriot Care spokesman Dennis Kunian said Delaney has done a "phenomenal job'' as a lobbyist for the dispensary, but denied involvement in Delaney's campaign.
"In no shape, form or matter is Dan Delaney…on any kind of a retainer for Patriot Care regarding the initiative on the ballot,'' he said.
Kunian said he did not yet know whether Patriot Care will ultimately support Delaney's campaign, financially or otherwise.
"He's doing this independently of us. Although, if he's doing it, he's pretty darn smart, and it's something we're going to be taking a look at,'' he said.
Delaney also denied his opposition derived solely from his lobbying work.
"I don't necessarily have a problem with [recreational legalization],'' Delaney said. "I don't like this model.''
He said he takes issue with CRMLA's ballot question because he does not believe it offers cities and towns enough local control over licensing retail outlets. He also opposes language that allows individuals to grow up to six plants, or 12 plants per household, for personal consumption, because it could make it easier for children to access marijuana, he said.
Borghesani said the ballot question would allow for voters in cities or towns to opt not to allow recreational retailers in their boundaries. He described the home-grow provision as "an appropriate and conservative approach.''
Delaney began lobbying after leaving the Department of Public Health in 2012. He left the office months before Massachusetts voters approved of medical cannabis, which is overseen by DPH. He has previously said he did not interact with DPH while representing clients.
Delaney is not the first CRMLA opponent with pot sympathies. A competing group, Bay State Repeal, previously sought to put a separate pro-legalization question that it billed as less restrictive on the ballot for 2016. That effort failed, and the leader of the group, Steve Epstein, has said he opposes CRMLA's initiative.
This article has been updated with comments from Patriot Care spokesman Dennis Kunian.