These two Pomeranians may have been stolen, police say
The Somerville Police Department is asking for the public's help in locating the dogs.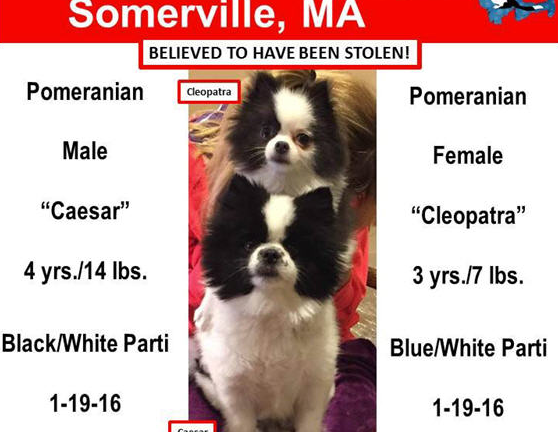 Somerville police are looking for two dogs they believe were stolen from a Summer Street apartment earlier this week.
Police said Cleopatra and Caesar — 3- and 4-year-old black and white Pomeranians — were last seen on Tuesday.
"We hope that by sharing this information and providing photo I.D.s of the dogs, we will help generate sightings and hopefully bring them home,'' Chief David Fallon said in a statement. "Anyone who has information about this case should contact the Somerville Police Department or Animal Control right away.''