Trump: Emerson is 'very important, great college'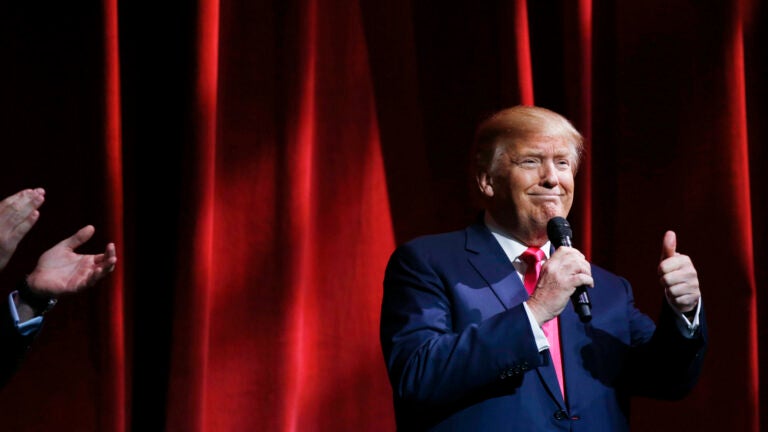 Republican presidential candidate Donald Trump had high praise for Emerson College at rally in Las Vegas on Thursday.
"Emerson College, very important, great college,'' he said, according to a Business Insider report.
Trump's praise for Emerson came after the school's recent Iowa poll that found him ahead of Sen. Ted Cruz 33 percent to 23 percent.
"Trump 33 percent, Cruz 23 percent. Nice! Nice! Wow,'' he said.
According to BI, it wasn't the only survey Trump referenced that had him ahead of Cruz.
"I'm winning like all of the polls — and by a lot,'' Trump said.
Read the full report here.