Trump sign catches fire in Hull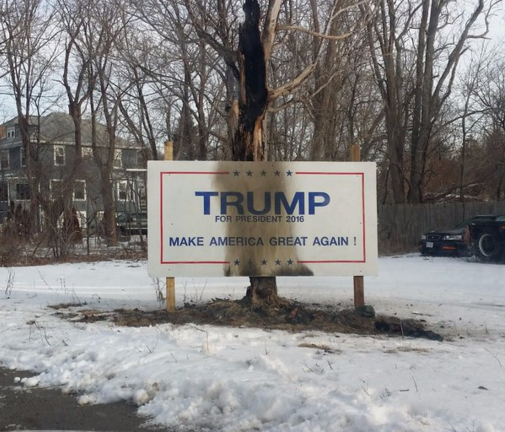 A campaign sign supporting Donald Trump caught fire last night in Hull, according to police.
The fire was reported at around 11:45 p.m. Monday night. Soon after, the fire department arrived at the scene and extinguished the fire.
A resident of Hull tweeted a photo of the sign — which is located on commercial property on Nantasket Ave — and said the tree behind the sign was still smoking when he saw it Tuesday morning.
[fragment number=0]
A police investigation of the fire is ongoing.
Earlier this month, police reported that the Trump Massachusetts campaign headquarters in Littleton had been vandalized. According to The Boston Globe, the graffiti included a phallic drawing, the word "PIG,'' a phrase with an expletive, and the word "NAZI.''