Man arrested after making threats against law enforcement, pushing officers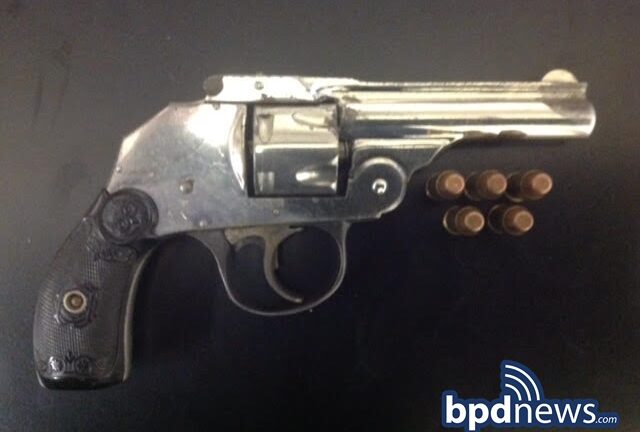 A Dorchester man was arrested Monday afternoon in Mattapan after he made threats against law enforcement, according to Boston police.
Police said they received information that Irvin Woods, 18, made the threats on Monday and began a "surveillance-based investigation,'' watching Woods at different locations throughout the day.
At one point, officers said they saw Woods enter a residence on Elmhurst Street. Police said he appeared to be "scanning his surroundings'' before and after he exited the residence.
Police said officers approached Woods as he was climbing the stairs of another residence, "making security checks with his hand to his waist area'' and checking his surroundings. The officers chased Woods after he pushed them and fled on foot from the porch, according to police.
Officers said they saw Woods throw a gun from his waistband before they placed him under arrest. Officers found a loaded .32 caliber Smith and Wesson revolver, police said.
Woods pleaded not guilty Tuesday in Dorchester Municipal Court to charges of unlawful possession of a firearm, unlawful possession of ammunition, and carrying a loaded firearm, according to the Suffolk District Attorney's office. Woods was also charged as a Level 1 armed career criminal due to a previous conviction for a violent offense as a juvenile.
Bail was set at $75,000 and Woods' open bail was revoked for a case in which he was charged with three counts each of assault with a dangerous weapon and armed robbery, according to the DA's office.
Attorney Moya Gibson, who represented Woods during his arraignment, said her client was "minding his own business when the Boston police violated his constitutional rights.''
Gibson said she's confident in her client's case moving forward.
The lawyer representing Woods in his previous case will take over his representation, she said. Calls to that attorney were not immediately returned.